'Everything starts with the audience': How ESPN's 'SportsCenter' has moved beyond its TV roots
January 18, 2017 • 6 min read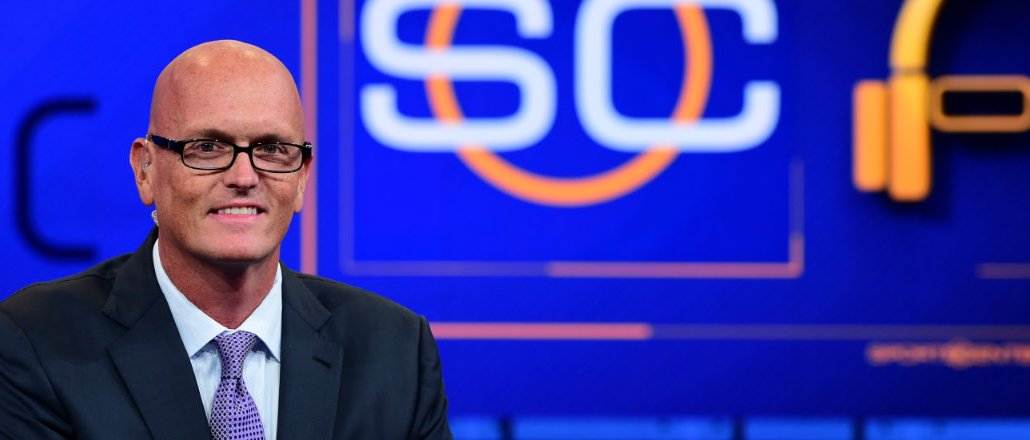 "SportsCenter," ESPN's flagship news show, has been on the air since 1979 — back when the biggest threat to TV was cable.
That's no longer the case, as consumer adoption of Facebook, Instagram and other social platforms has forced media companies to adapt how they develop, create and distribute video content. "SportsCenter" continues to be a cultural touchstone, however. An average of 115 million viewers still watch the show every month, according to ESPN. It's also become one of the biggest accounts on Instagram, with 267 million views in December alone, according to Tubular Labs.
This wasn't by accident; ESPN has taken steps over the past few years to evolve "SportsCenter" from a daily sports news and highlights show to a multi-platform media brand. We talked to "SportsCenter" host Scott Van Pelt and senior vp Rob King about how the "SportsCenter" of today is different from the "SportsCenter" of a decade ago.
Excerpts have been lightly edited for clarity.
Scott, you've previously said the 'SportsCenter' of the Dan Patrick and Keith Olbermann era could not work today. Why?
Scott Van Pelt: There's a reverence that we have for those who preceded us. Dan and Keith get singled out because they helped take something that was a thing and magnified it. That said, if you were to get a DVD of it and watch it, people would be astonished by how they remembered it compared to what it was. It'd probably be a 30-second lead-in, then a two-minute highlight, and then maybe a 30-second fullscreen score panel. So we just devoted three minutes of our life to the Milwaukee Bucks and the Atlanta Hawks. If you tried to do that today, 30 seconds in, people would lose interest, no matter how well it was written.
If you know you're dealing with an audience that more than likely knows the outcome, how do you create content that they're going to be interested in? Maybe they're interested in what my opinion is or a more thoughtful or clever treatment of an outcome. There's still room for the highlight. It's just that you have to figure out what you put in and around that highlight.
How has that changed how ESPN approaches each 'SportsCenter' episode?
Rob King: We're on 15 to 16 hours a day, but we're on for very specific audiences. Rather than trying to create one monolithic "SportsCenter," we have to think about what people are doing at various times of the day. By midnight, most people know the headlines and so it's important to provide context around the headlines. That's different from, say, 7 a.m., when people are waking up. Those people may not have stayed up late to see a West Coast game, so they're interested in what happened.
Is that why you are also investing in social platforms, like Instagram?
RK: We count Instagram as a real success, because it tells us that there are things we can do on other platforms that are native to those platforms. It tells us we need to continue to experiment with things like vertical video, or subtitling, because we need to be mindful of how people are consuming.
How has this changed how you've staffed for digital and social?
RK: We've created a bucket called "New and Next." It sounds very vague, but what that was designed to do was pull social and original digital video into a vertical that sits next to news-gathering and long-form storytelling. "New and Next" became an important way to pull a host of things together that were kept separate. We're now better equipped to tell all of our shows that these are areas that are available to you.
Also, everything we cover is on a calendar. When Kevin Durant goes back to Oklahoma City, we know the scope of conversation that's going to happen in the social space. We know the various clips that people are going to want to see: They will want to see the handshake at the start; the first roar of the crowd after he makes a three. Because we know that, we can plan all of that together. So there is no reason to have a separate social or digital group over there.
SVP: From the perspective of our show, we have a dedicated staff member — sometimes two or three — for our daily meetings who are just focused on the digital space. They'll share the things that are getting traction online, which I might be interested in discussing on the show. Or even if it doesn't get on the show, we might do a Facebook Live after the show about that topic and by the morning half a million people have seen the video.
RK: We have a team of eight folks whose responsibility is to deploy across all of our "SportsCenter" shows in some fashion, as well as a number of others doing the same thing for the shows on ESPN2. Similarly, we have folks dedicated to other shows like "College GameDay," which has a terrific Snapchat experience. So that's a team that is actually deployed across all of our shows. We're trying to free up our creatives to be creative, and not worry too much about the plumbing.
SVP: They do a great job of that, too. No one's saying to me, "Hey listen, here are these metrics and here's what they mean." They're just saying, "Let it rip at midnight." We are totally to free to explore this space.
Is all of this in service of the TV show, then? Or is ESPN creating "SportsCenter" content for digital platforms?
RK: I'll give you an example: Early last college basketball season, our social and digital folks learned of the antics of the University of Monmouth men's team's bench. These guys were doing amazing celebrations — planned-out routines when plays happened. Our social group posted a short clip of the Monmouth bench and people went bananas. Then they did a greatest hits video of the Monmouth bench, all under the "SportsCenter" brand, and people went bananas. Then we sent our correspondent Reese Waters to Monmouth to do a stylized feature, and people went bananas. Finally, we got the Monmouth bench onto "SportsCenter." We started in the social space, but understanding the impact those group of guys were having, it turned into something we took advantage of over time across platforms.
One of the biggest media stories of the past few months — if not the past few years — has been the continued decline in cable subscribers and TV ratings. ESPN has not been immune to this. How much of that has played a role in what "SportsCenter" is today?
SVP: It would terrify me if I felt like ESPN and "SportsCenter" were losing numbers to a competitor. But the numbers tell us that's not happening.  I have never seen [James] Corden's show, I'm on at the same time. But I've seen him sing in the car with a bunch of people. Does that mean I haven't seen his show? It's the same thing with us. Maybe you didn't see our show last night, but maybe you caught Van Pelt's "One Big Thing" segment on your phone. People haven't chosen someone else, they're just choosing to find you in some other place. So how do we serve that other place? That's what I think we've been able to do well.
https://digiday.com/?p=217956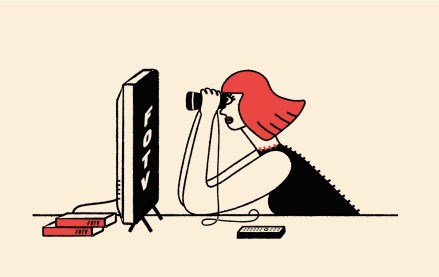 This week's Future of TV Briefing offers an updated list of the key terms that can cause confusion when talking about the TV, streaming and digital video industry.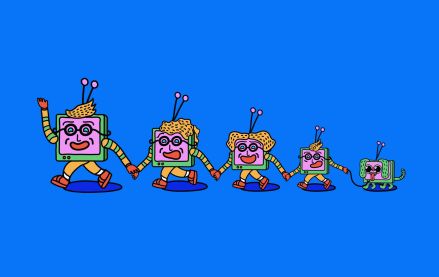 This week's Future of TV Briefing looks at what the Disney-Charter pay-TV distribution deal seems to indicate about the increasingly more-complementary-than-contentious relationship between traditional TV and streaming.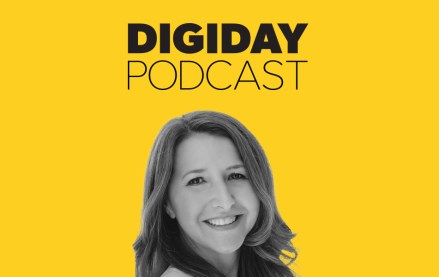 September 12, 2023 • 3 min read
Traditional TV now accounts for less than 50% of Georgia-Pacific's spending, but its share still exceeds streaming's.