ESPN to produce digital-only 'SportsCenter' shows during the NBA Finals
June 1, 2017 • 4 min read
•
•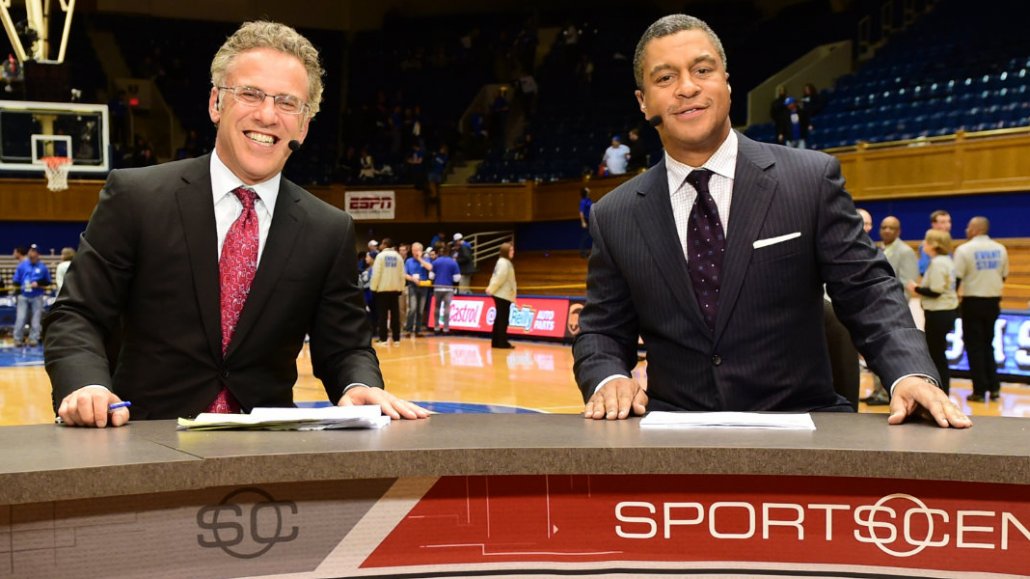 For people who plan to live stream the NBA Finals instead of watching them on ABC, ESPN will produce a live, digital-only "SportsCenter" after every game. It's the first time ESPN has made a digital-only version of its flagship news and commentary show.
The digital-only show begins June 1 after game one of the NBA Finals between the Cleveland Cavaliers and the Golden State Warriors. Once the game ends, the live game stream — which will be available on the ESPN3 digital channel inside the ESPN app — will switch over to a postgame "SportsCenter" hosted by anchors Neil Everett and Stan Verrett on-site from Golden State's Oracle Arena. As on other "SportsCenter" shows, this one will break down highlights and analysis from the first game, including the postgame press conference.
Everett and Verrett are daily hosts for "SportsCenter," co-anchoring the nightly 1 a.m. (and overnight) show from Los Angeles on weeknights. With the exception of game two on Sunday, which will feature a digital-only "SportsCenter" from ESPN's Bristol headquarters, Everett and Verrett will host the postgame shows throughout the NBA Finals.
If a game goes into overtime, ESPN will still fire up a digital-only "SportsCenter" to get viewers postgame coverage as quickly and seamlessly as possible, said Rob King, ESPN's svp of "SportsCenter" and News.
"We want to find a way to entertain and retain the audience that's live streaming our games," said King. "With a postgame show with two of our best anchors, it will feel like 'SportsCenter' — and take advantage of being live and at the arena, which will make it unique."
In April, ESPN reportedly laid off about 100 employees as the company tries to combat escalating sports rights costs and declining TV subscriber revenues.
With more people watching sports highlights and other content online, ESPN has been broadening TV franchises like "SportsCenter" and bringing them to digital and social platforms. For instance, ESPN is now producing more original digital and social video shorts for "SportsCenter." Starting in August, the network will also publish more "SportsCenter" breaking news updates on ESPN's digital platforms and air them multiple times per hour during the day.
While most NBA Finals viewers will watch the TV broadcast on ABC, ESPN has been getting sizable live streaming audience during the NBA Playoffs and other major live sporting events. This year's NBA Playoffs are drawing an average of 112,000 streaming viewers per minute on ESPN's digital platforms, up 24 percent from the previous year. The NBA Finals, centering on a heavily-anticipated rematch between Cavaliers and the Warriors, is expected to draw big viewership numbers.
"We had 876,000 unique viewers for the live stream of game four of the Western Conference Finals," said King. "That's a pretty good audience of people even with the game being a blowout and the Warriors sweeping the Spurs. But when the game ended, there was a slate that said the stream is over. We just knew we could do better."
With the digital-only "SportsCenter" broadcasts, there's an even bigger opportunity for ESPN because it can reach engaged viewers after a big live game. During previous live sporting events, ESPN has average viewing times as high as 50 minutes per live streaming viewer, King said.
"[Viewership] is growing," said King. "Even as we measure success through traditional TV ratings, we are mindful of the streaming audience — it's no longer an afterthought."
King expects most of the digital "SportsCenter" shows during the NBA Finals to run for 35 to 45 minutes, running concurrently with the 11 p.m. "SportsCenter" on TV and leading into the midnight "SportsCenter" hosted by Scott Van Pelt.
With Everett and Verrett still set to host their usual 1 a.m. show, the digital "SportsCenter" will feature the same level of production that ESPN does for any "SportsCenter" show, King said. This means up to 15 people on the production side.
ESPN is targeting more digital-only "SportsCenter" shows for future live sporting events.
"The NBA Finals are an opportunity to explore a consistent offering for folks who watch live games in a streaming environment," said King. "You will see us be similarly aggressive once we get to the college football season."
Image provided by ESPN
https://digiday.com/?p=239307
This week's Future of TV Briefing looks at what an industry group's conditional certification of three measurement currency contenders signals about the TV ad business's measurement overhaul.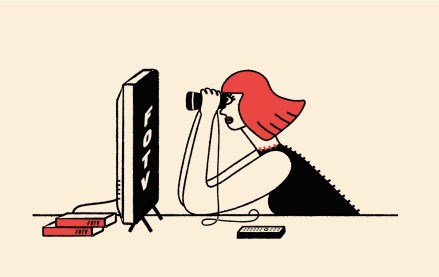 This week's Future of TV Briefing offers an updated list of the key terms that can cause confusion when talking about the TV, streaming and digital video industry.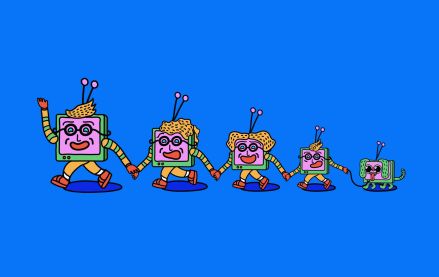 This week's Future of TV Briefing looks at what the Disney-Charter pay-TV distribution deal seems to indicate about the increasingly more-complementary-than-contentious relationship between traditional TV and streaming.