Discovery will use Food Network Kitchen to generate commerce revenue from old TV shows
October 4, 2019 • 4 min read
Later this month, Discovery will debut Food Network Kitchen, a standalone streaming service for people to watch live interactive cooking shows featuring Food Network stars such as Rachael Ray, Bobby Flay, Giada De Laurentiis and Martha Stewart.
While those live shows will be Food Network Kitchen's primary programming, Discovery will also be using the $6.99-a-month subscription streaming service to distribute past seasons of cooking shows that had aired on its linear networks, such as "Barefoot Contessa," "Brunch @ Bobby's" and "The Pioneer Woman."
Discovery's move to populate Food Network Kitchen with old programming marks the latest example of media companies finding opportunities to generate new revenue from old programming. However, Discovery is putting a twist on the trend by deriving three types of revenue — advertising, subscription and affiliate commerce — from the shows it is adding to Food Network Kitchen, which will be available on Amazon's Fire TV platform, Echo Show device and apps for iOS and Android
People will be able to watch a selection of these shows on Food Network Kitchen's free, ad-supported tier, and Discovery will be able to sell ads against those impressions. Then if people sign up for Food Network Kitchen's ad-free subscription tier that will cost $6.99 a month or $59.99 a year for access to the live interactive cooking shows, the library of old shows could provide subscribers with enough programming between the weekly and daily cooking classes to mitigate churn.
However, people will not only be able to watch past seasons of shows such as "Giada at Home" on Food Network Kitchen. They will also be able to pull up the recipes featured in episodes and purchase the corresponding ingredients through Food Network Kitchen's integration with grocery delivery services Amazon Fresh, Instacart and Peapod, said Peter Faricy, CEO of direct-to-consumer at Discovery.
"To be able to combine this entertainment aspect but also this utility aspect, we think, is going to help us create a product that people really love," he said.
People will also be able to purchase ingredients through Food Network Kitchen for recipes featured in the cooking classes as well as the 80,000 recipes that will be available on the service's free and subscription tiers. When people purchase ingredients through Food Network Kitchen, Discovery will receive a cut of the transaction.
"I think it's really smart and, in a way, super obvious. Those shows are basically 30-minute infomercials. It's basically 'make this food, buy this stuff,'" said Alan Wolk, co-founder and lead analyst at consulting firm TVRev.
In distributing past seasons of its TV shows on Food Network Kitchen, Discovery is capitalizing on its ownership of all of the shows that air on its TV networks. That Discovery owns its shows is "unusual" compared to other TV networks, said Wolk. By owning its shows, Discovery is able to redistribute these shows however it sees fit and whenever an opportunity arises. The TV conglomerate has already taken advantage of its show ownership by making its entire TV library available through its portfolio of Go apps that allow people to stream current and past seasons of shows when registering with their pay-TV accounts. Now, it is doing the same with Food Network Kitchen, albeit on a somewhat smaller scale.
For now, Discovery will only be making its cooking shows available on the cooking-centric streaming service, Faricy said.
As a further example of Discovery's predilection for ownership, the company also owns the underlying technology that will be powering Food Network Kitchen. The company developed that technology this year, and Food Network Kitchen will be its first product to launch with it — but not the last. Discovery is in the process of migrating one of its other subscription-based streaming services, Eurosport Player, from Disney-owned BAMTech to Discovery's technology, according to Faricy.
Making past seasons of some of its TV shows available through Food Network Kitchen would appear to be a way for Discovery to win over audiences who don't pay to watch its linear channels. That would be similar to how TV networks such as CBS and AMC have rolled out subscription-based streaming services that allow people to watch their TV shows without pay-TV subscriptions. However, Faricy said he doesn't see Food Network Kitchen as being specifically aimed at people who don't subscribe to TV and that the service is meant to be a complementary product to its TV networks and Go apps.
https://digiday.com/?p=348224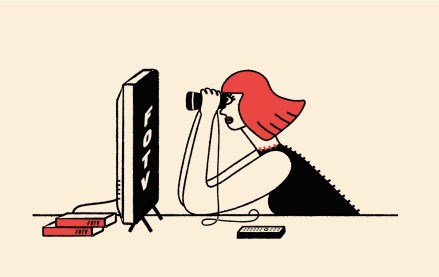 This week's Future of TV Briefing offers an updated list of the key terms that can cause confusion when talking about the TV, streaming and digital video industry.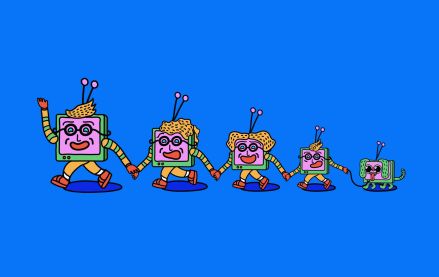 This week's Future of TV Briefing looks at what the Disney-Charter pay-TV distribution deal seems to indicate about the increasingly more-complementary-than-contentious relationship between traditional TV and streaming.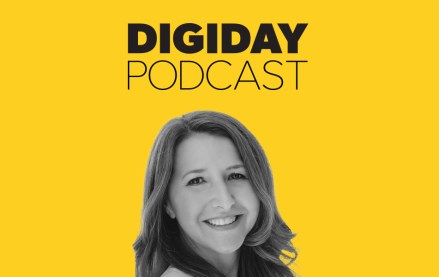 September 12, 2023 • 3 min read
Traditional TV now accounts for less than 50% of Georgia-Pacific's spending, but its share still exceeds streaming's.