Aiming for TV dollars, digital publishers adopt Nielsen's Digital Content Ratings
July 30, 2018 • 4 min read
Pete Spande said ad agencies seem to be looking at him differently these days.
In the past two weeks, the chief revenue officer of Insider Inc. said he's had first-time conversations with many of the video and TV-buying groups at the agency holding companies. He said those talks are happening in part because BI started using Nielsen's Digital Content Ratings to measure the size of its digital video audience.
Business Insider went to the effort and expense of making its video audience measurable through Digital Content Ratings so it could talk to marketers in the language they're used to. For all the big top-line stats the Axel Springer-owned publisher can throw around — it gets 3 billion video views per month — buyers are used to evaluating audiences using Nielsen.
"Any time you have to put an asterisk next to something, it invites all sorts of skepticism," Spande said. "We were leaving money on the table."
It's unclear if using Nielsen will help digital publishers get advertisers to shift their TV spending to digital. But publishers say the effort is worth it if it helps them explain the size and composition of their audiences.
"I'm not saying Nielsen's perfect by any means, but it's an impartial source," Spande said. "It helps us answer something we've been trying to approximate for quite some time."
Nielsen has provided the currency that powers most linear television ad sales for decades. But its position in the market for digital video has been less secure. Since it launched Digital Content Ratings in the fall of 2016, Nielsen has been jockeying with other third-party measurement firms including comScore and a host of upstarts to gain similar authority among agencies and brands.
These services paint an incomplete picture of a publisher's distributed audience. Digital Content Ratings don't capture audiences on Snapchat and Instagram, for instance.
No third-party measurement firm may dominate digital video transactions the way Nielsen does for linear television, but some buyers see momentum building behind DCR for digital video.
"It looks like Nielsen's going to win that battle," said Chris Wexler, svp of media and analytics at Cramer-Krasselt. "They had a lot of built-in, institutional power behind it, the comfort of many clients and agencies."
Integrating Digital Content Ratings takes time and money. It took more than two months of work for BuzzFeed to get set up tracking its audience across all its properties, and the work continues as BuzzFeed launches new brands and shows, said Darris Lee, BuzzFeed's head of data analytics. Annual fees can run into the seven figures, according to multiple sources familiar with the service. Nielsen wouldn't say how much DCR costs, saying it varies by client.
Digital Content Ratings also is no guarantee of new revenue. "It's hard for me to point to RFP volume or deal closing [that] has increased specifically due to this," said Ashish Patel, chief insights officer of Group Nine Media, which has been using Nielsen DCR to measure its audience for nearly a year.
But just as the currency opened doors for BI, Patel said it's given Group Nine access to new buyers. More agencies now house their digital video and TV-buying operations in one group, which means publishers hope they can entice advertisers to spend more with them. "We were selling social more than we were selling our audience," Patel said. "It's helping us talk to people that are more traditional advertisers and buyers."
These conversations are happening as money is leaking out of linear television. According to June research by Magna Global, the global TV ad market is projected to grow slightly in 2018, to $185 billion. Without events like the U.S. mid-term elections and the 2018 World Cup, the market is essentially flat and, in the U.S., down 1.4 percent.
As third-party measurement takes root, the market for digital video may begin to bifurcate, with big publishers capable of selling reach and small ones pitching campaigns tied to performance, a growing area of focus among marketers.
"We see measured and unmeasured markets existing," said Ed Gaffney, a managing partner and head of implementation research at GroupM. "If I'm measuring a different KPI [other than reach and awareness], I probably don't need demographic information."
https://digiday.com/?p=297013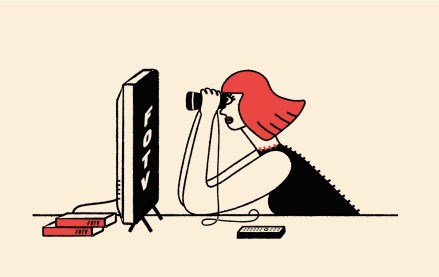 This week's Future of TV Briefing offers an updated list of the key terms that can cause confusion when talking about the TV, streaming and digital video industry.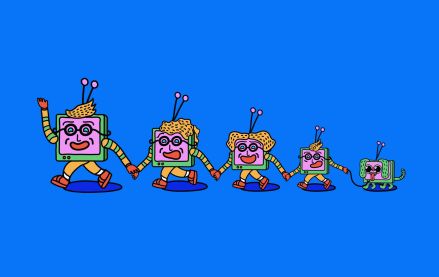 This week's Future of TV Briefing looks at what the Disney-Charter pay-TV distribution deal seems to indicate about the increasingly more-complementary-than-contentious relationship between traditional TV and streaming.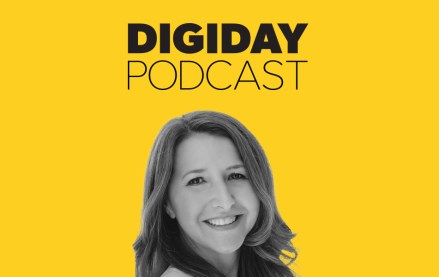 September 12, 2023 • 3 min read
Traditional TV now accounts for less than 50% of Georgia-Pacific's spending, but its share still exceeds streaming's.