Digiday Research: YouTube and Facebook are where the action is in video
June 12, 2017 • 4 min read
•
•
This research is based on unique data collected from our proprietary audience of publisher, agency, brand and tech insiders. It's available to Digiday+ members. More from the series →
Last month, we gathered together some of the biggest video companies in New Orleans, Louisiana, for the third Digiday Video Anywhere Summit.
During the summit, speakers and attendees discussed some of the biggest challenges and opportunities in video, including distributing on third-party platforms, the difficulties in measuring reach, engagement and ad performance in a fragmented landscape, and new revenue opportunities that exist beyond advertising. Here are a few data points from the event:
It's Google and Facebook, again
Google and Facebook have been hit hard by media companies over a lack of monetization options and transparency — but it's still where a lion's share of the audience is. It's forcing media companies big and small to continue distributing on these platforms — and on the platforms' terms.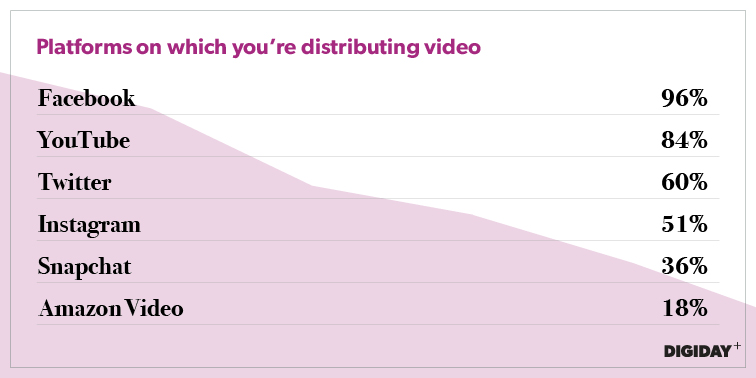 In the battle between Google and Facebook, Google is winning out so far among video companies, as YouTube is really the only social video distribution platform that allows media companies to generate consistent revenue thanks to pre-roll ads. Facebook, which is testing its mid-roll ads product, is light-years behind, according to some attendees.
"Facebook is not made for third parties to monetize," said one attendee, who estimated that his company needs to do 10 times more views on Facebook to generate the same amount of money as it does on YouTube. "You can do some of that, but an open-source video platform with ads [like YouTube] is always going to monetize better than a platform that exists to monetize itself first."
That said, video companies feel Facebook's effects every day. As the platform prioritizes longer-form video — and will only monetize videos that are at least 90 seconds long — video publishers are following suit. Several attendees said they are experimenting with formats that go beyond 30 seconds or one minute, into lengths (2-5 minutes) that for the longest time were best suited for YouTube.
Going over the top
For many video publishers, over-the-top streaming has become an interesting distribution option and revenue opportunity. With companies ranging from Netflix to Go90 seeking original and library content, there's money to be made here. Outside of a few bigger video publishers — Bloomberg, Defy Media, Reuters and Discovery, to name a few — most video publishers are not thinking about building their own video apps. That's because it's hard.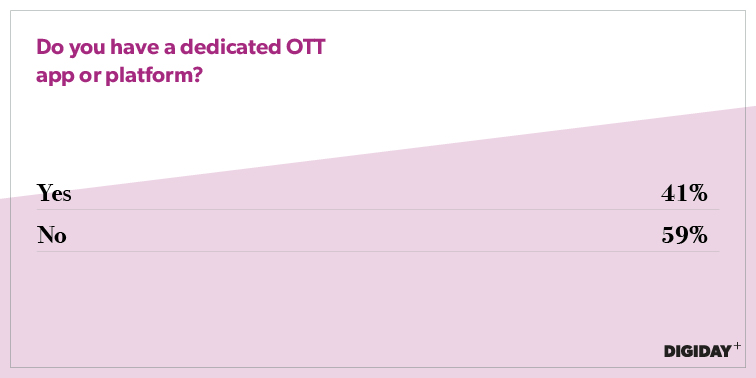 "Two years ago, everyone was talking about subscription video streaming products," one attendee told me. "One of the lessons we learned when we jumped in was that if you're a media company, don't try and be a tech company, and we learned that the hard way with our SVOD product."
According to this executive, the publisher had to think hard about providing value beyond a streaming app, which meant figuring out the right ratio of original to library content, the proper windows for exclusive, early-access to content and even merchandising-related perks for subscribers.
New revenue opportunities beyond advertising
For a long time, the TV business has existed on a dual-revenue structure: Networks get paid by distributors for subscribers while also selling ads against their daily programming. Online video, for the most part, has had to subsist on advertising alone, which makes it tough for publishers to invest in higher-quality video.
Publishers are increasingly looking toward new revenue streams, particularly in commerce and licensing. With commerce, publishers are experimenting with products such as video classes and Facebook Live telethons to drive merchandising sales. In some cases, publishers are even tying in free or exclusive merch to drive subscriptions for their streaming apps.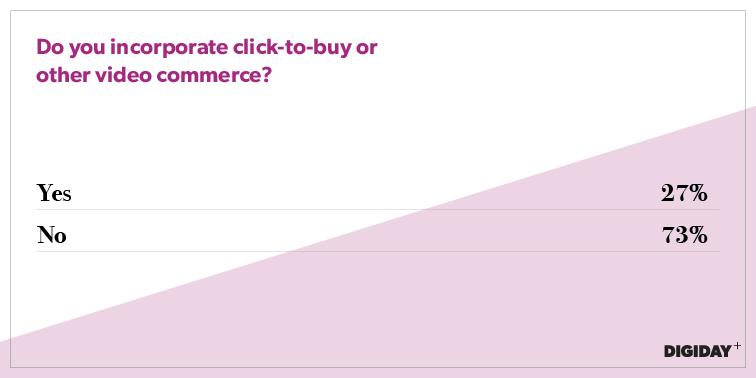 Licensing is another big revenue stream, with one major publisher saying it accounts for half of the company's distribution revenue. In all cases, attendees agreed the most important thing to drive any commerce, subscription or licensing revenues is a brand that people care about. If there is no brand, there's no money to be made.
Of course, even with a brand that people want, there are issues. Pricing, for instance, is still tough to figure out for publishers licensing their brands to other territories.
"We haven't figured out how to nail down pricing," said one attendee. "Do we do a percentage of revenue or is it a fixed cost? Do we waive it entirely because it's a huge partner and we want to be in business with them? How does it change if we're talking about a digital license versus a physical product? It's something we're trying to figure out."
https://digiday.com/?p=240574
This week's Future of TV Briefing looks at how this year's upfront and recent announcements from AMC Networks and Paramount indicate the progression of programmatic in the TV and streaming ad market.
This week's Future of TV Briefing looks at how major streaming service owners' subscription business fared in the third quarter of 2023.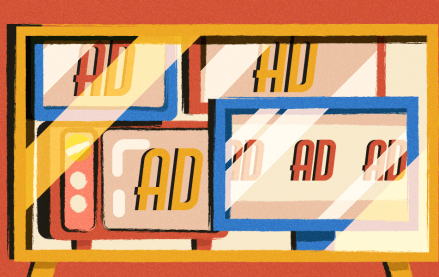 This week's Future of TV Briefing looks at what TV and streaming companies' latest quarterly earnings reports indicate about the state of the TV advertising market.