Crunchyroll sets its sights on growth in international markets
May 20, 2019 • 3 min read
Anime streaming service Crunchyroll is looking to make a bigger investment — particularly around live events and new content distribution deals — in international markets, ranging from Latin America to the Middle East, Africa and Russia.
The company has appointed Brady McCollum, its former head of business operations, to a new role of head of global operations and international. McCollum will be overseeing a group of "several dozen" people that are involved in Crunchyroll's international business, which spans everything from content licensing and distribution to on-the-ground language translators. In his new role, McCollum said he plans to hire additional folks as Crunchyroll looks to do more events outside of the U.S. Today, Crunchyroll's streaming service is available in more than 200 countries and territories, though a majority of Crunchyroll's 2 million paid subscribers — as of Nov. 2018 — still reside in the U.S., McCollum said.
"The focus naturally is on new and existing content distribution deals and how we can expand those, and we're also heavily focused on our approach to offering a 360-degree fan experience domestically, and translating that to key markets internationally," McCollum said.
One example of Crunchyroll's international distribution that goes beyond its own service is a programming block it has with Brazil's Rede Brasil. Since launching in April 2018, Crunchyroll has grown its linear programming block on the linear TV channel from 1 hour to 6 hours per week.
Crunchyroll has seen a high double-digit percentage lift, year over year, in 14-day free trial sign-ups in Brazil following the launch of the programming block — and many of those samplers converted to subscribers, said a company spokesperson. Crunchyroll also examined the performance of two titles, "Mob Psycho 100" and "Miss Kobayashi's Dragon Maid," that it aired during the Rede Brasil programming block and found that unique video active users for both titles increased by 200% on Crunchyroll's service. The idea is that these types of distribution deals help grow awareness of the Crunchyroll brand, with the expectation that a portion of those viewers will eventually go down the funnel and visit Crunchyroll's site or streaming app and ultimately subscribe, McCollum said.
Crunchyroll is also planning to produce more of its own events in international markets. So far, the company has participated in more than 180 events across 18 different countries. Most often, these are industry events or other anime- or gaming-related events where Crunchyroll would have some signage or booth centering on its brand or a particular anime show that's popular in that market. But now, the company wants to host events such as movie nights in theaters or activations such as a "Shield Hero" training room — a ticketed experience where fans of the show were given shields and had to train by fighting balloon animals — that the company hosted at Anime Central in Illinois.
Crunchyroll's biggest self-produced event is the annual Crunchyroll Expo in San Jose, which drew more than 45,000 turnstile attendees in 2018. "As we continue to grow CRX, international is a natural place we would look to next," McCollum said.
A key property of Otter Media, Crunchyroll is one of the subscription streaming services owned by AT&T and WarnerMedia, which itself is making a huge bet in streaming video with a new service that's slated to launch in 2020. McCollum did not disclose specifics around the role Crunchyroll would play in WarnerMedia's future streaming plans.
"We're excited to be part of the WarnerMedia family," McCollum said. "We've had a lot of conversations and see opportunities for us and the other business in the portfolio around content distribution, licensing and co-productions — and events, too."
Subscribe to the Digiday Video Briefing: A weekly email with news, quotes and stats around the modernization of video, TV and entertainment. 
https://digiday.com/?p=334613
This week's Future of TV Briefing looks at what an industry group's conditional certification of three measurement currency contenders signals about the TV ad business's measurement overhaul.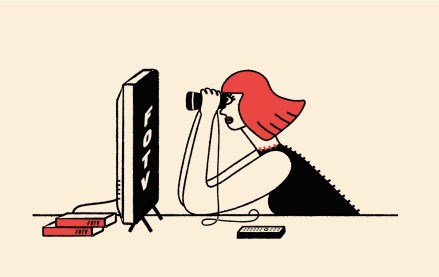 This week's Future of TV Briefing offers an updated list of the key terms that can cause confusion when talking about the TV, streaming and digital video industry.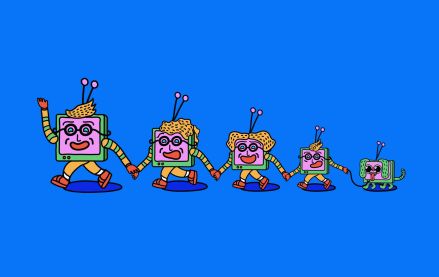 This week's Future of TV Briefing looks at what the Disney-Charter pay-TV distribution deal seems to indicate about the increasingly more-complementary-than-contentious relationship between traditional TV and streaming.