'We are creating the future foundation': How NBCUniversal is marrying TV spots with digital ads
January 30, 2019 • 4 min read
•
•
Television today can be broadly defined as spanning what people watch through a cable box as well as what they stream to their connected TVs, computers and phones. However, advertising still makes a distinction between linear TV and digital. NBCUniversal is looking to change that by taking the technology that decides when video ads should run on its digital properties and applying it to linear TV.
The Comcast-owned media company is working with its corporate sibling FreeWheel to use the latter ad tech firm's digital ad server to schedule the ads running on its linear TV networks. Having FreeWheel's ad server decide when an ad should air is meant to improve NBCUniversal's ability to slot ads where they'll reach the audiences that advertisers are aiming for, cut down on unfilled slots and generally rake in more revenue. To be clear, FreeWheel is only scheduling the ads already earmarked to run on linear TV; it is not pulling digital video ads and putting them on linear TV — for now.
More importantly to the future of NBCUniversal's business — as viewership shifts from linear TV to streaming but the bulk of revenue remains with linear — connecting the digital ad server to its linear inventory sets up for a day when its linear and digital inventory can be treated equally so that "a video impression can go anywhere I can deliver video," said said Mike Mayer, evp of sales solutions at NBCUniversal.
"We are creating the future foundation for NBCUniversal to be able to manage their advertising inventory as a single unified, fluid pool between digital, set-top box VOD and most importantly linear," said James Rooke, gm of FreeWheel Publishers.
TV networks currently rely on legacy technology called linear trafficking systems to schedule their linear ads. Think of it as a high stakes version of Tetris. The linear trafficking systems' primary objectives are to ensure that a Coca-Cola ad does not air next to a Pepsi ad or another Coca-Cola ad and that the ads run when viewers in the advertisers' desired age and gender targets are likely to be watching. However linear trafficking systems are pretty rudimentary and often only able to fill 60 to 70 percent of the available ad slots automatically, Mayer said. As a result, a human has to manually fill the remaining inventory, which can lead to a portion of that inventory going unfilled and money being left on the table.
What NBCUniversal and FreeWheel have done is hook Operative's linear trafficking system up with FreeWheel, which NBCUniversal and other media companies have relied on for years to fill their digital video inventory.
"We're leveraging an algorithm to do the Tetris better," said Rooke. FreeWheel can figure out how best to fill TV networks' linear inventory by taking advantage of information that the legacy system is not privy too, like viewership ratings, said Mayer.
NBCUniversal and FreeWheel began testing the ad server's ability to schedule linear ads in the fourth quarter of 2018. In that two-week testing period, NBCUniversal saw that FreeWheel was able to do a better job of filling its inventory than the linear trafficking system, said Mayer, who declined to quantify how many more spots and how much more revenue per spot the company was able to achieve through FreeWheel. In February NBCUniversal will officially switch to the new scheduling set-up for one of its smaller networks, and by sometime this summer the company will have done the same for all of its other networks, Mayer said.
Using FreeWheel to improve how linear ads are scheduled is only "the first stage" of NBCUniversal's eventual goal to bridge the gap between NBCUniversal's linear and digital inventory, said Mayer. NBCUniversal has been trying to bridge that linear-digital gap through efforts like CFlight, the ad measurement program it introduced in April 2018 to account for impressions served across its linear TV and digital properties. However unifying that inventory still requires a lot of back-end work, such as monitoring ad delivery and adjusting where ads run, to make sure CFlight campaigns are hitting their goals.
"This is the last piece of that. As we continue to do more CFlight [deals], rather than have to look at how things are pacing and move things around, let the ad server do it," said Mayer.
Ad buyers are generally on board with TV networks' unifying their linear and digital inventory. People may be tuning out of linear TV, but they are often streaming traditional TV shows to their connected TVs, computer and phones, so commingling linear and digital inventory helps TV advertisers to hit whatever reach objectives they may have. But ad buyers also recognize the unification provides them a business opportunity. TV networks need advertisers to accept the unified inventory in order to help the TV networks manage their businesses' migration to digital while losing as little money as possible. "A lot of networks are pushing for more unified deals where it's one price and the ads are delivered wherever people are consuming a program. It's an opportunity where we can try to push down the price," said an agency exec.
https://digiday.com/?p=320334
This week's Future of TV Briefing looks at how this year's upfront and recent announcements from AMC Networks and Paramount indicate the progression of programmatic in the TV and streaming ad market.
This week's Future of TV Briefing looks at how major streaming service owners' subscription business fared in the third quarter of 2023.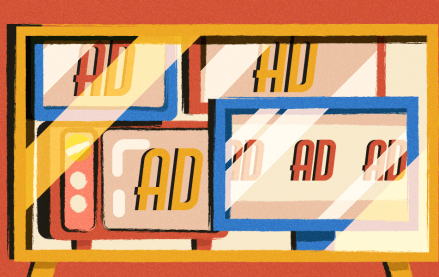 This week's Future of TV Briefing looks at what TV and streaming companies' latest quarterly earnings reports indicate about the state of the TV advertising market.