Condé Nast groups home-improvement content across brands for a new ad network
February 26, 2020 • 4 min read
Condé Nast launched a new ad network this week called Home/Made, grouping home improvement and DIY video inventory from across its portfolio of brands. 
For now, Home/Made content will primarily exist on YouTube. Aimed at trying to compete with both HGTV and DIY Network on the digital front, the company claims that video content across all of its brands surpasses the former two media networks in both total views and number of subscribers on YouTube. While the Home/Made network itself doesn't have its own channel, this content grouping strategy will allow Condé Nast to cast a wider net for sales to both its existing and new advertisers. 
"An always on, new primetime audience is how we see [Home/Made's viewership]," said Lloyd D'Souza, head of content development at Condé Nast Entertainment.
At launch, the slate of content in the network will include some of the existing popular shows for Condé, including Vogue's "73 Questions," which follows celebrities around their homes while they answer questions; Architectural Digest's "Open Door," where celebrities give tours of their homes and talk about interior design; and Glamour's "Money Tours," where anonymous individuals talk about how they spend their incomes.
D'Souza said during the Home/Made launch event that GQ Sports is launching a new show where athletes give tours of their closets; Wired will have a new show about the future of home covering in-home technology; and AD will launch a version of Bon Appétit's "Back to Back," which will feature celebrities attempting to do DIY projects with only auditory instruction.
While GQ, Vogue, Bon Appétit and Glamour are not home improvement or shelter brands endemically, Jeff Barish, chief industry officer of home,  said he sees an opportunity to show to advertisers how the non-endemic brands can still cover topics related to home.
"They don't associate us with mass home to begin with," he said, so by creating content that talks about accessorizing a home or gives a celebrity home tour, these non-AD brands can also provide some connection to home content for advertisers looking to place their ads in that category. 
That said, if a viewer is coming to a video featuring a celebrity house tour, it can be hard to place whether or not they're watching for the architecture and interior design inspiration, or if they're curious about where their favorite celebrity lives. Looking through the lens of home improvement, the programs on this network don't necessarily have the pure DIY or home remodeling content that shows on HGTV or DIY Network delivers. 
According to Condé Nast, the publisher has a total of 38 million subscribers on YouTube across all of its brands in 2019. Additionally, the company reported over 5 billion total video views on YouTube in 2019.
Condé Nast also recently invested heavily in the development of video content for five of its brands — GQ, The New Yorker, Vanity Fair, Vogue and Wired– launching individual video studios for the brands to attempt to create franchises.
Condé Nast has three primary ways for brands to purchase ads on the network, including standard pre-, mid- and post-roll ads, integrated products within shows and then custom content running ahead of programs that is produced by the Condé Nast Entertainment studio.
According to Alicia Weaver, executive director of offline activation at media buying agency Mediassociates, there is an inventory issue around home improvement content on linear television, with the DIY Network and HGTV being two of the only media companies producing exclusively this content. Therefore, she said it can be "next to impossible for brands" to run ads on those existing TV networks because the demand is so high and the prices can increase significantly. 
CPMs for linear channels like HGTV and DIY can range upwards of $10 to $19, Weaver said, adding that the combination of brand safety and generally high ratings can make brands feel more sure footed in spending their advertising dollars there. Because of this she said it seems like a safe move for Condé Nast to try and sell against this topic. 
"No network is a must buy, but if you're [looking to reach] a women or adult demographic, [HGTV and DIY Network] would be at the top because of their brand safety," Weaver said.
And though Home/Made is not a linear network, Weaver said she would expect that brands are still going to be interested in getting opportunities to reach the demographics that are typical to the home improvement audience — such as women between 25 and 54. 
https://digiday.com/?p=360162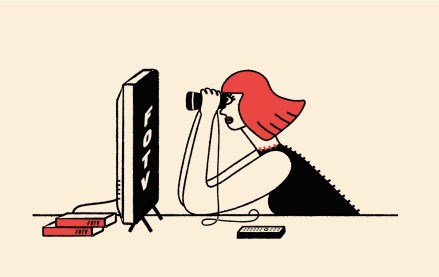 This week's Future of TV Briefing offers an updated list of the key terms that can cause confusion when talking about the TV, streaming and digital video industry.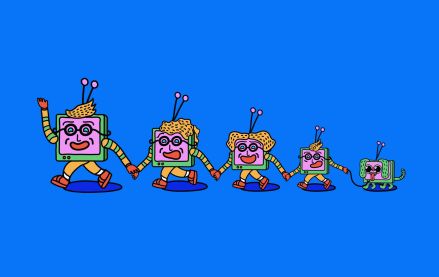 This week's Future of TV Briefing looks at what the Disney-Charter pay-TV distribution deal seems to indicate about the increasingly more-complementary-than-contentious relationship between traditional TV and streaming.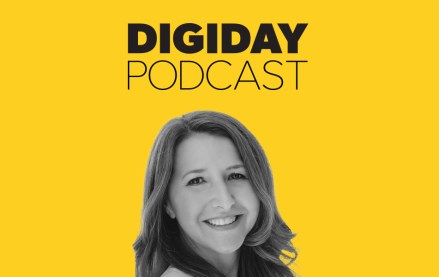 September 12, 2023 • 3 min read
Traditional TV now accounts for less than 50% of Georgia-Pacific's spending, but its share still exceeds streaming's.