How Conde Nast is making feature films and TV pay off
October 24, 2017 • 4 min read
•
•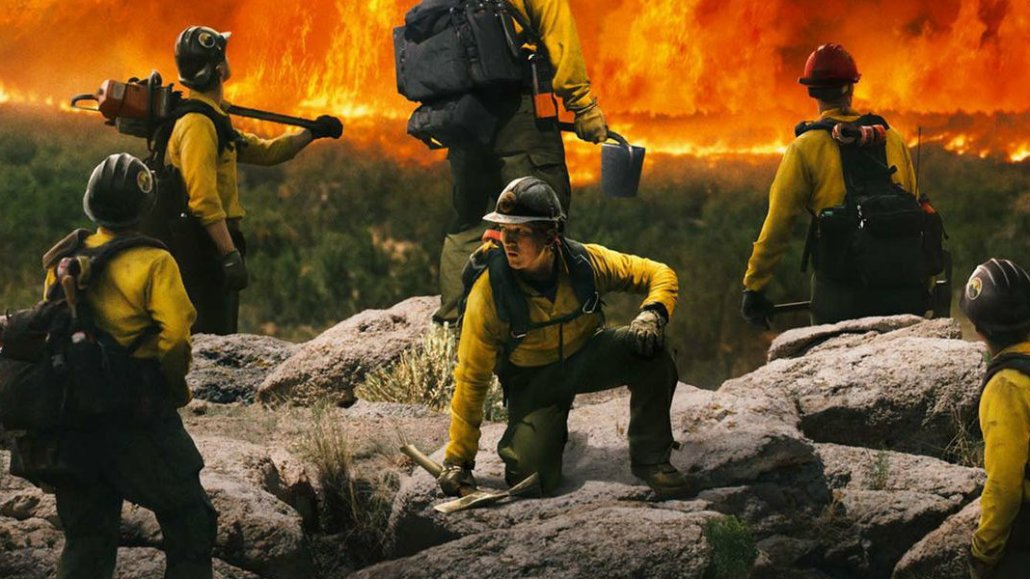 On Oct. 20, "Only the Brave," a film starring Josh Brolin and Jeff Bridges, premiered to rave reviews. The movie, based on a GQ article from 2013 titled "No Exit," tells the harrowing story of a group of Arizona firefighters who perished battling the Yarnell Hill fire that year. Whereas in the past, film studios would buy the rights to articles in Condé Nast publications from the writers and turn them into hits — the Academy Award-winning "Argo," adapted from a Wired article, is a famous recent example — Condé Nast is now making money off of such adaptations.
Today, Condé Nast's 6-year-old entertainment video division has 35 feature film and 30 TV projects in development and production, the company said. This includes upcoming feature films "The Old Man and the Gun," starring Robert Redford and Casey Affleck; and "King of the Jungle," starring Johnny Depp; as well as TV series such as "Last Chance U" for Netflix and "Vanity Fair Confidential" for Investigation Discovery.
CNE overall is on track to be profitable this year, said Dawn Ostroff, president of Condé Nast Entertainment. Its digital division, where CNE functions as both a producer and distributor of video, has been profitable since last year. Digital still accounts for a majority of CNE's revenues, but that's expected to change in the next five years as the feature film and TV business picks up, Ostroff said.
"You have to remember, there's a much longer lead time in film and TV — it usually takes three to five years to get a movie made; it takes two years to get a TV show made," Ostroff said.
At a time when many digital media companies are vying to get on film and TV — and when few have actual deals and projects on air to show off — CNE is further along than most, if not all digital publishers.
"Only the Brave" is CNE's third feature film and the first film to get a wide release — across more than 2,500 theaters in the U.S. alone. Next year, "The Old Man and the Gun" will premiere next year, and three other projects are expected to go into production.
On TV, CNE has aired five shows, including "Last Chance U," which Netflix recently picked up for a third season; "Vanity Fair Confidential," which Investigation Discovery picked up for a fourth season; and "Most Expensivest," which will premiere on Viceland in November. CNE this year has also sold three scripted pilots, including an untitled project with comedian Bobby Bowman for ABC.
A quartet of executives with extensive backgrounds in film and TV spearheads CNE's film and TV efforts. Ostroff was the former president of Warner Bros.-owned broadcast network The CW. Jeremy Steckler, former Imagine Entertainment executive, oversees feature films; former ABC executive Jonathan Koa leads on scripted TV; and longtime talent agent Joe LaBracio was hired for unscripted TV programming. Including support staff, CNE counts eight full-time people in its film and TV group.
"It's a lean group of people, but they have vast and deep experience [in Hollywood]; they speak the language," Ostroff said. "For us, it's intuitive because we come from that part of the business."
CNE's feature films will focus on adapting stories from Condé Nast publications. That won't always be the case for TV. Some shows, especially unscripted ones, might be adapted from articles, while others will be based on ideas from writers and filmmakers CNE has relationships with. The project CNE is doing with ABC, for one, was related to a story idea Bobby Bowman had, Ostroff said.
One of the benefits for CNE as it ventures deeper into film is the model it's set up to finance projects and make money. In film, CNE will finance the early development of a project — scriptwriting, attaching actors and directors — to help make it attractive enough to get financed by a studio or an independent financier. Somewhere between financing and producing the movie, the studio or financing partner will find a distributor.
CNE gets paid as a producer when a film gets funded and then has the potential to make more on the back end if the film is successful enough. This approach mitigates the costs of having to put down millions and millions of dollars to fully produce a movie.
In TV, CNE is a more straightforward production company and sometimes will partner with a TV studio to fund the shows upfront.
"I'm not sure if the traditional business will ever be bigger than the digital video business — which is quite substantial — but we're just getting going in film and TV," said Ostroff. "We charted a course, and now, after [six] years, the seeds are finally coming to fruition."
https://digiday.com/?p=260154
This week's Future of TV Briefing looks at how the streaming ad market's programmatic guaranteed vs. private marketplace debate is reaching a compromise.
This week's Future of TV Briefing looks at how this year's upfront and recent announcements from AMC Networks and Paramount indicate the progression of programmatic in the TV and streaming ad market.
This week's Future of TV Briefing looks at how major streaming service owners' subscription business fared in the third quarter of 2023.