Complex is licensing 16 shows to Netflix and Hulu in 2019
February 11, 2019 • 4 min read
•
•
"QB1: Beyond the Lights" is a reality show that follows three star high school quarterbacks during their final season before they move on to play college football. Produced by Complex Networks with "Friday Night Lights" director Peter Berg, the first two seasons of the show originally aired on Go90, the now-defunct video streaming platform from Verizon, which funded "QB1" and other Complex shows as part of a lucrative content deal between Go90 and Complex Networks. Season 3 will premiere later this year on Netflix, as part of a broader licensing arrangement between Complex and the streaming giant.
This year is shaping up to be a big year for Complex's video licensing and development business, which is a "high eight-figure" business, according to Christian Baesler, president of Complex Networks.
In total, Complex has licensed 16 of its existing series to Netflix and Hulu. Netflix will have six shows, including all three seasons of "QB1," as well as other shows such as "Instafamous" and "Top Grier." Hulu, meanwhile, has licensed 10 series from Complex, including "Sneaker Shopping," "The Burger Show," "Complex Closets" and "Sean in the Wild."
Complex Networks also has licensing deals with Fuse and MSG to air programming on their cable channels. And a partnership with international streaming service iFlix brings Complex shows to countries such as Malaysia and the Philippines.
All of these licensing deals cover shows already made by Complex, a key part of the company's business strategy. "All of them are licensed, so we own all of the IP," said Baesler.
Publishers with TV and entertainment ambitions love talking about the value of intellectual property — "IP" in industry-speak — and how smart development of IP can help create new revenue streams. It's great to create a show for a network, but if you own the underlying IP, then you have the chance to make more dollars through licensing, commerce and other ancillary revenue streams.
This has been the backbone for the TV industry for quite some time. Complex Networks says it has been able to successfully bring that IP mentality to its company — and has been doing it for years. For instance, its hit show, "Hot Ones," drove $7 million in hot sauce sales last year. Through its iFlix deal, the companies are also creating localized versions of "Hot Ones," with local hosts and guests. Complex has also used its various media brands and original series for different physical activations at ComplexCon.
One key reason why Complex Networks has been able to build out franchises is that it programs itself "like a linear cable channel," Baesler said. "We have 30 daily and weekly shows that we make and put on our channels. All 30 of these shows have 20-minute-plus episodes with seasons. The goal is to create them and monetize them over time, all the way down the line to licensing them directly to linear networks or Netflix, or using the format to license a new version of the show like what we did with 'Hot Ones.'"
This doesn't mean that Complex is not developing projects with the intention to pitch and sell them to third-party buyers — a model primarily used by digital publishers such as Attn, BuzzFeed and Vox Media that have begun to build studio businesses. In fact, Complex has five such series currently in production, which will come out later this year. The company is also considering "first look" — which means the buyer gets the first pass on Complex's development slate — with studios and networks, Baesler said.
"Our focus is on building IP that we own and can then license, which is a much bigger, longer-term value for us," said Baesler.
Last August, Complex restructured its internal video operation. Whereas previously, video production was siloed to individual brands such as Complex and First We Feast, the company created three centralized units that span all of Complex's video work. One unit is focused on external development; a second team is focused on licensing existing programs; and a third team is focused on video production, which includes creating different versions of Complex shows that are distributed on YouTube, Snapchat and other channels.
These teams are consistently collaborating with the managers and teams within each individual media brand, Baesler said.
The new structure streamlined the process, which has made it easier to push deals across the finish line, Baesler said. The licenses to Netflix were mostly done in the third and fourth quarter of last year. "And the new shows that we are working on — the originals, which are coming out around Q2 and Q3 — all kicked off right after the [reorg] process started," Baesler said.
Image via Complex Networks/"QB1″
https://digiday.com/?p=321812
This week's Future of TV Briefing looks at how this year's upfront and recent announcements from AMC Networks and Paramount indicate the progression of programmatic in the TV and streaming ad market.
This week's Future of TV Briefing looks at how major streaming service owners' subscription business fared in the third quarter of 2023.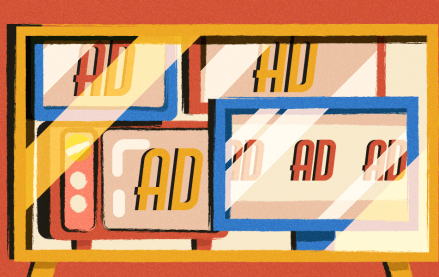 This week's Future of TV Briefing looks at what TV and streaming companies' latest quarterly earnings reports indicate about the state of the TV advertising market.