Comcast's FreeWheel creates programmatic OTT marketplace for local TV advertisers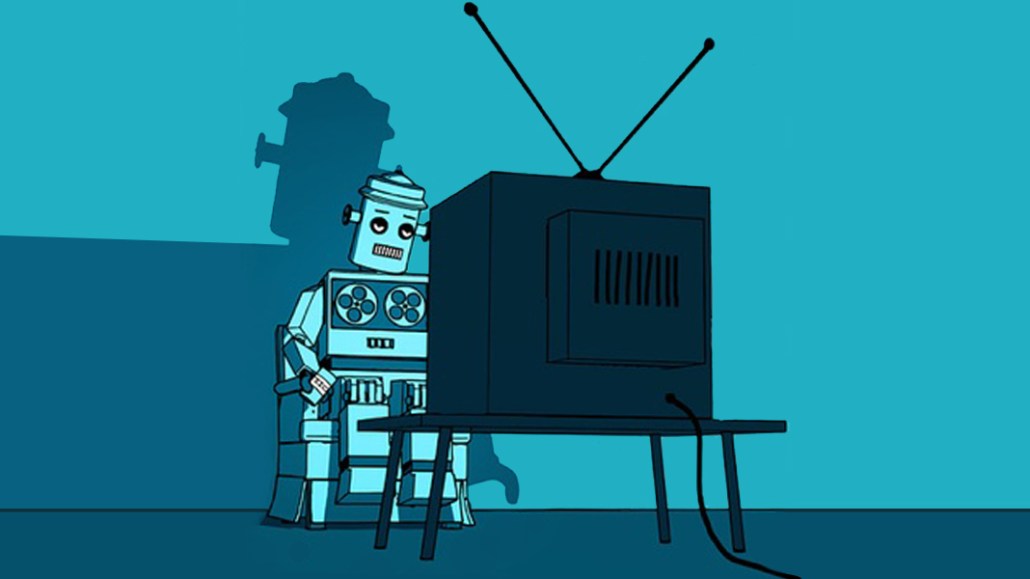 In the latest example of companies building the infrastructure to bridge traditional TV advertising into the digital realm, Comcast's ad tech arm FreeWheel has created a digital video marketplace for advertisers, especially local TV buyers, to extend their linear TV campaigns to run across connected TVs, websites and mobile apps.
The 1,200-plus media buying companies, including agencies and brands, that use FreeWheel's Strata platform to plan their TV buys are now able to check a box to add digital video inventory to a campaign through a deal with demand-side platform Simpli.fi, according to Judd Rubin, svp of revenue and marketing at FreeWheel's buy-side division FreeWheel Advertisers. The addition of digital video inventory is meant to help ease local TV advertisers, such as regional auto dealerships and home services business, into online by using their linear TV buys as a baseline for the digital buy.
Local TV advertisers have "been trying to figure out what is the best way to step into [digital] without completely wiping away from their traditional. But it's been trying to figure out a way to bridge the gap," said Shar'Day Porter, media director at Brand Story Experts, an agency that buys local TV for clients. She said figuring out how to bridge the gap between local TV and digital has been "one of the main goals for 2019, no matter the size of the client."
For local TV buyers, shifting spend into digital is taking on greater urgency heading into next year's presidential election. With linear TV viewership declining, local TV advertisers already face supply pressures. In the 2018 mid-term election cycle, political campaigns spent $4.3 billion on local TV advertising, up from $3.7 billion for the 2016 presidential election cycle, according to Kantar Media. Overall, advertisers had been projected to spend $20.8 billion on local TV advertising in 2018, according to local media consultancy BIA Advisory Services. As a result of the upcoming election, competition for local TV inventory is expected to significantly increase over the next 18 months, and local TV advertisers are pressed to find alternative inventory sources. "Trying to figure out other ways to get back in front of those people has been one of the biggest hurdles," Porter said.
FreeWheel and Simpli.fi are not the only companies trying to help local TV advertisers move their money online. Last year Sinclair Broadcast Group, which owns 191 local TV stations, struck a deal with data platform Tru Optik and DSP ZypMedia to create a programmatic marketplace for Sinclair-owned stations' and other publishers' digital inventory.
When ad buyers use Strata, they will be able to add digital video inventory to a local TV buy or buy the digital video inventory separately, Rubin said. In either case, they will be presented with three categories of digital inventory. The tier one category will be limited to connected TV inventory, with effective CPMs ranging from $35 to more than $50, according to a demo of the platform. The tier two category will include that connected TV inventory as well as mobile in-app pre-roll and mid-roll video inventory, with effective CPMs ranging from $30 to $35. And the tier three category will include that mobile inventory as well as web inventory but not connected TV inventory, with the effective CPMs ranging from $15 to $25.
Ad buyers can select as many of the tiers as they would like to include in a buy. They will also be able to provide whitelists or blacklists of specific publishers that they do or do not want to carry their ads. Simpli.fi will provide ad buyers with lists of publishers that may carry their ads as well as reports cataloging where their ads did run, said Simpli.fi CEO Frost Prioleau.
In addition to selecting their inventory sources, ad buyers will be able to target audiences based on standard parameters like age, gender and location as well as more advanced options, such as using their first-party customer data to reach audiences with similar characteristics or using search data to retarget people based on their search behavior.
After an ad buyer sets up their campaign parameters within Strata, they will click a button to send the campaign details to Simpli.fi to place the digital side of the buy programmatically through seven different ad exchanges, including FreeWheel's own FreeWheel Marketplace, that it is using as inventory sources for its deal with FreeWheel, said Prioleau.
FreeWheel's deal with Simpli.fi stipulates that there is no minimum spend requirement for advertisers, an arrangement that is "pretty unique," according to Porter. That stipulation is why Simpli.fi is currently the only DSP able to plug into Strata to extend advertisers' local TV campaigns into digital, though Rubin said FreeWheel is open to working with other DSPs if they are willing to agree to the same arrangement.
The absence of a minimum spend requirement can play a big role in moving advertisers' local TV budgets online. These advertisers may not have big enough budgets to adequately compete against larger advertisers that are willing to pay more to lock up local TV inventory. But, while digital offers an alternative opportunity to reach people, there can often be minimum spend requirements that limit these advertisers' abilities to take advantage of digital. "When it comes to local or regional clients, sometimes minimums can tend to scare a person away if it's going into digital and they want to see if it works or not before they fully commit," she said.
This article has been updated to reflect that Strata is used by more than 1,200 media buying companies as opposed to individual buyers.
Subscribe to the Digiday Video Briefing: A weekly email with news, quotes and stats around the modernization of video, TV and entertainment. 
https://digiday.com/?p=333810