CNN's short-form video offshoot Great Big Story goes long
June 22, 2017 • 3 min read
•
•
CNN's short-form video startup Great Big Story is building a 24-hour video channel and points to its success on YouTube as a reason why.
Earlier this week, CNN said it was investing $40 million in Great Big Story over the next two years. The primary goal of the investment is to build a video channel for Great Big Story, which would be distributed as a streaming TV app, a channel for streaming skinny bundles and a linear TV channel internationally. With the investment, which values Great Big Story between $200 million and $250 million, according to Bloomberg, CNN has put a total $70 million into the digital video startup.
"The bulk of this investment is going to the always-on network, which will effectively be a way to access Great Big Story anytime," said Chris Berend, co-founder of Great Big Story and svp of digital video at CNN, from the Belles Rives hotel 20 minutes outside of Cannes. "We know people are watching YouTube videos, and to a certain extent they're watching Facebook videos, but we have a product that also works really well on television screens — so it can scale up to the streaming services really well."
Berend points to Great Big Story's growth on YouTube as a reason why the company thinks it can do a 24-hour video channel. Great Big Story's YouTube channel recently surpassed 1 million subscribers, after "taking off" in February. "We went from 700 subscribers a day to getting 6,000 new subs per day." Today, YouTube accounts for more than half of time spent viewing Great Big Story videos across platforms.
"We know what a Facebook view is; a YouTube view is much harder — you have to scratch and claw for it," Berend said. "YouTube is the place where we are really seeing eyeballs spend time with us."
More recently, Great Big Story started producing short documentary films as a way to expand beyond the three- to five-minute videos the startup is best known for. People are watching; a 20-minute film about the last mission to the moon has more than 370,000 views and an 85 percent completion rate on YouTube, Berend said.
Additionally, people are spending an average of 35 to 45 minutes per session on Great Big Story's video app for Apple TV and Roku — another reason why the company feels safe in expanding to a 24-hour, always-on video channel.
There's certainly a lot of opportunity for Great Big Story, especially as more and more streaming TV services become available. Today, YouTube, Hulu, DirecTV and Dish Network all offer cheap internet TV services. Internationally, plenty of options exist to distribute a linear TV channel, which is what Great Big Story is focused on for the time being. And with Turner and CNN's existing relationships with linear and digital TV distributors, Great Big Story has a good "head start," Berend said. "When we opened our partnership in the Nordics, that came through relationships we had with CNN International teams out of London. We'll absolutely leverage the CNN and Turner relationships to make inroads."
Great Big Story plans to program its always-on video channel by producing more original films and long-form video series, as well as licensing shows and movies from external media partners. Live programming is also in the works.
To do all of this, Great Big Story plans to bulk up its team, which stands at 40 people today.
"This is going to require additional skill sets," Berend said. "Frankly, because we're a part of CNN, on the operational side, we know what it's going to take to run a TV channel. The staff is going to grow significantly over the next six to 12 months."
https://digiday.com/?p=242696
This week's Future of TV Briefing looks at how this year's upfront and recent announcements from AMC Networks and Paramount indicate the progression of programmatic in the TV and streaming ad market.
This week's Future of TV Briefing looks at how major streaming service owners' subscription business fared in the third quarter of 2023.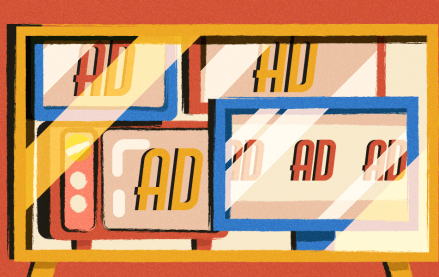 This week's Future of TV Briefing looks at what TV and streaming companies' latest quarterly earnings reports indicate about the state of the TV advertising market.