Why Cheddar is looking to local markets to build an audience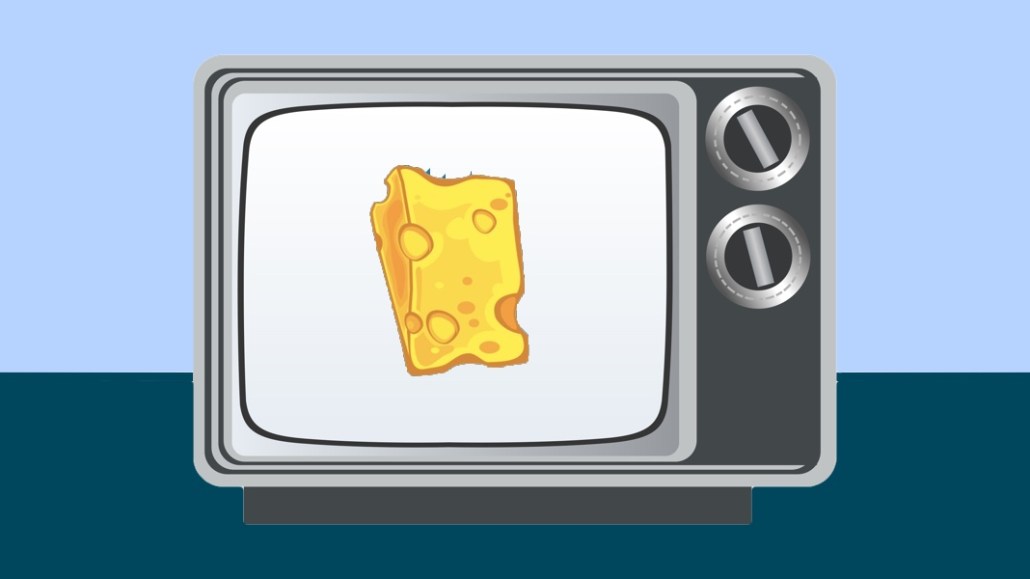 The widest runway for Cheddar's audience expansion might be network newscasts. In July, the digital financial news startup announced it would begin airing segments during newscasts on KXTV, a Tegna-owned station located in Sacramento, California, as well as the seven stations in the News 12 Network, a local news network serving the New York tri-state area that's owned by the French telecommunications company Altice.
The move raised eyebrows in some digital media circles: Why would a financial news network for millennials head for the hinterlands of local news? But for Cheddar, which claims to reach 1 million people daily with its live programming across numerous platforms, local TV broadcasts are a faster way to build its brand and its audience than OTT platforms.
"I think it's a really smart way to build an audience," said TV industry analyst Alan Wolk. "If they get 5 percent of the [local news audience] doing that, then it's a big win for them."
While local TV news audiences have slid in recent years, they remain far larger than the audiences available across all the OTT platforms that Cheddar has been colonizing. The combined average viewership of the evening newscasts for the four major broadcasters — ABC, CBS, NBC and Fox — exceeded 20 million, according to the Pew Research Center. By comparison, Sling TV, the largest OTT platform in the United States, has just 1.3 million subscribers, according to parent Dish Network.
That 20 million is smaller than the total audience platform behemoths like Twitter and Facebook offer, but those services also count their viewers differently from broadcasters and can put video in front of their users whether those users want to see it or not, which makes many analysts at least somewhat skeptical of their eye-popping view counts. "I would argue [local broadcast news] is even bigger than Twitter," Wolk said.
And on those digital platforms, startups like Cheddar have to compete for views not just with broadcasting goliaths like CNN but entertainment and lifestyle content as well.
It's the opposite in local broadcasting. While competition between incumbents is fierce, newcomers are few and far between, and the value of local news and programming to each station's audience is clearly defined. A survey of pay-TV subscribers conducted by Parks in 2016 found that 70 percent of respondents said that their local channels, including news, would be hardest to give up, harder than sports, entertainment or even cable news channels.
Cheddar's move into local was spearheaded by an investment Altice made when it participated in Cheddar's $19 million Series C round of funding in May. Jon Steinberg, Cheddar's founder and CEO, said Altice was interested in ways for the two companies to collaborate, which led to Steinberg pitching minute-long news summaries that are taped before and after the close of the New York Stock Exchange.
These segments now air twice a day in the eight markets airing Cheddar content. They are an easy sell to newscasts, especially because they are free. While Cheddar would not comment on its arrangements with Altice and Tegna, Steinberg said Cheddar will always have a free tier of this service available to the local markets.
"If people want more, or if they want customization, we start to charge them," said Steinberg, though he added that at this early stage, he sees the programming on local news as little more than marketing for Cheddar's brand.
While local affiliates and broadcasters have long sourced news segments from third parties, they do not have a long history of sourcing content from digital-native companies like Cheddar. Many have only just begun to find ways to integrate third parties into their digital operations. Tegna, for example, partnered with Megaphone TV to add live polling and participation to its newscasts.
It could take years for this move to yield any additional revenue for Cheddar. In the meantime, it gives the company a runway with lots of space, less competition and a chance to connect with a new audience that might not be millennial but could help nonetheless.
"This makes them seem more real," Wolk said.
https://digiday.com/?p=248868