To chase addressable TV budgets, YouTube is changing how it pitches YouTube TV
March 14, 2019 • 5 min read
•
•
YouTube is breaking out YouTube TV inventory from the rest of its offerings in an effort to capitalize on advertisers' growing interest in addressable TV inventory — and address their frustration with how the platform had initially sold ads for YouTube TV.
A year after offering YouTube TV as simply another inventory source for Google Preferred campaigns, YouTube plans to pitch advertisers on buying YouTube TV inventory separately during this year's upfront buying cycle, according to three industry executives with knowledge of the matter. Advertisers will still need to sign deals for Google Preferred in order to access YouTube TV, but they will be able to manage their YouTube TV campaigns independently of their Google Preferred campaigns, the execs said.
YouTube declined to comment.
Being able to treat YouTube TV as a separate purchase can make a significant difference when it comes to ad buyers' interest in the streaming TV inventory. That might seem counterintuitive, given advertisers' scale concerns with streaming TV services, which are notably smaller than their traditional pay-TV counterparts. But being able to manage streaming TV inventory in a silo gives advertisers more flexibility to combine it with their broader addressable TV campaigns, in which ads are targeted at the household level and aimed according to categories beyond viewers' ages and gender, and accrue the scale that the services lack on their own.
Streaming services ad inventory is attractive to buyers, because it's ads that appear next to actual TV content, reaching cord cutters that can be targeted to specific audiences across a national footprint. But it's typically insufficient. Not only are these services only allowed to sell two minutes per hour of ad inventory per network on their service — the same allotment as traditional pay-TV services — but their reach is limited to a million or two subscribers at best, whereas their traditional counterparts, while regional, have tens of millions of subscribers.
The streaming TV services continue to chip away at their scale problem. Dish Network's Sling TV appears to be the largest of the streaming TV services with 2.42 million subscribers at the end of 2018, up 9 percent year over year, according to its parent company's most recent earnings report. According to Bloomberg, Hulu's live TV service reportedly has nearly two million subscribers, and YouTube TV has more than one million subscribers. And AT&T's DirecTV Now had 1.6 million subscribers at the end of 2018, up 38 percent year over year, per the telecom giant's most recent earnings report.
"A year ago, the scale wasn't there," said Michael Law, evp and managing director of video investment at Dentsu Aegis Network.
That scale is particularly more apparent when it comes to YouTube's and Hulu's TV services, which each launched in 2017. While Sling TV's subscriber base increased by 9 percent year over year and DirecTV Now's by 38 percent year over year (though the latter did lose 267,000 subscribers in the fourth quarter), since January 2018 Hulu's reportedly has quadrupled from 450,000 subscribers and YouTube's has more than tripled from 300,000 subscribers, according to a report from CNBC published that month. "The growth has come from Hulu and YouTube TV. Both put the money behind it in promotions," said Mike Piner, svp of video and data-driven investments at MullenLowe's Mediahub.
YouTube's and Hulu's streaming TV services not only have lacked scale but also have supply constraints, given the fraction of ad slots they are allowed to sell. To shore up the issue when they each began selling this inventory during last year's upfront cycle, both YouTube and Hulu wove their streaming TV inventory into broader packages. YouTube added YouTube TV to Google Preferred, while Hulu has been has been mostly testing it, per ad buyers, because the company's live TV service is not yet available on every device through which people can access Hulu's regular service, such as its OTT apps for TVs connected to older Apple TVs or running Google's Android TV platform.
Ad buyers have been hoping that YouTube and Hulu will address their supply constraints by following the example of Sling TV and DirecTV Now. Both services have latched on to advertisers' interest in addressable TV by fastening themselves to that inventory. "A lot of times we're looking at Sling from the addressable perspective because you can do that easily along with a Dish buy," said Samantha Rose, svp of video investment at Horizon Media.
Buying ads from streaming TV services "really makes sense when you're using it as a complementary product to another buy you're doing, really an addressable [TV] buy," said Piner.
Traditional brands are rarely interested in streaming TV inventory, because when they buy national ads from TV networks, it runs on the streaming service as well. But these advertisers are increasingly interested in being able to target and tailor their ads to particular households, especially cord-cutter households that are generally considered by ad buyers to overlap with those hallowed millennial and younger demographics.
Additionally, many digitally oriented advertisers, such as DTC marketers, are looking to advertise on TV to build their brands in the way of the companies they are trying to unseat. These advertisers are turning toward addressable TV, including the streaming TV services, as a more cost-effective way to enter the market. "We've seen more appetite [for streaming TV inventory] from digital-first clients who may not have a large TV ad budget," said Rose.
However, using streaming TV inventory to complement an addressable TV buy is only possible if it can be packaged to align with an addressable TV buy. That meant adding it to an addressable TV buy for Sling TV and DirecTV Now, and for YouTube and potentially Hulu — no ad buyers contacted for this article knew of any changes Hulu plans to make to its streaming TV pitch — it means offering that inventory for advertisers to manage independently and therefore more easily in relation to their addressable TV buys. "Our number one wish would be that we could buy it independently but in an addressable format," said Law.
https://digiday.com/?p=325824
This week's Future of TV Briefing looks at what an industry group's conditional certification of three measurement currency contenders signals about the TV ad business's measurement overhaul.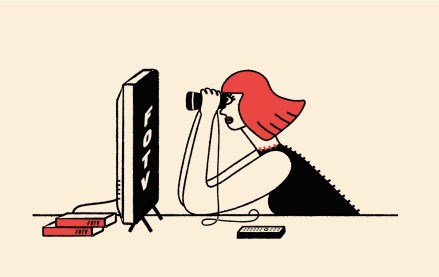 This week's Future of TV Briefing offers an updated list of the key terms that can cause confusion when talking about the TV, streaming and digital video industry.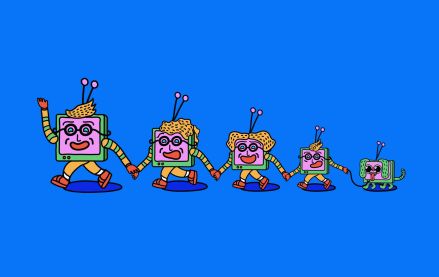 This week's Future of TV Briefing looks at what the Disney-Charter pay-TV distribution deal seems to indicate about the increasingly more-complementary-than-contentious relationship between traditional TV and streaming.