CBS News' 24-hour streaming network, CBSN, crosses 1 million daily video streams
May 13, 2019 • 4 min read
•
•
CBSN, the 24-hour free streaming video news network from CBS News, is now averaging more than 1 million video streams per day, according to the company.
Roughly 80% of CBSN's daily live streams are happening on live content versus on-demand clips of various news segments; this is because of the investment CBS News has made over the past four and a half years to consistently go live with CBSN, which typically airs live coverage 12 hours a day, said Christy Tanner, evp and gm of CBS News Digital. With viewers expecting live programming from CBSN, the average session time is also "well over an hour," Tanner said.
"We are always on," said Tanner. "An on-demand video start is often to view just one story, but live streaming viewers start to view because they intend to watch at length."
Today, CBSN is available across 18 different distribution sources including streaming TV devices such as Apple TV, Amazon's Fire TV and Roku; live TV bundles such as Hulu Live TV; as well as its own desktop site and mobile app and the CBS All-Access subscription streaming service. The newest area of growth is coming from TV manufacturers such as Samsung, LG and Vizio, which are increasingly selling internet-connected TVs. That segment has grown by "triple-digit" percentages since the 2018 holiday season, Tanner said.
"Because we have the tech and the expertise in-house at CBS Interactive, we are able to launch into new environments quickly," Tanner said. "That agility comes from having four and a half years of experience playing in the streaming space — we are not playing catch up, we are leading the pack."
CBSN is also helping CBS News reach a younger demographic that doesn't watch as much linear TV as older generations. The median age for CBSN is 37 years old, the company said. Typically, broadcast news demos are at least 20 years older, Tanner said.
"CBSN is CBS News's attempt to stay relevant to not only new audiences who have cut the cord, but those that might have never even been 'corded' in the first place," said Peter Csathy, founder of media advisory firm Creatv Media. "But while the growth is there, the question is how much more growth can there be?"
Especially since CBSN is now staring at more competitors than it had half-a-decade ago. Last year, ABC News launched a live streaming news channel and NBC News is readying its own free streaming service for this year. Fox News, meanwhile, has a membership-oriented subscription video service. And CBSN's digital publishing competitors include E.W. Scripps-owned Newsy and Cheddar, which just sold to French cable operator Altice for $200 million. This list of competitors will soon include Amazon, which is reportedly working on a free news video streaming service for Fire TV users.
All of these services are vying for people's time and attention as viewership increasingly heads toward over-the-top screens.
Tanner said CBSN is in a strong position even with increased competition as these services will help draw more news viewers into OTT ecosystems — which CBS News is prepared for by having a nearly five year head-start on other streaming services. "While others are just beginning to launch services, we have the depth of experience and knowledge about the news audience and what they want to see in the streaming space," Tanner said. "That gives us the confidence that we are going to be able to continue growing and serving them."
Some of that growth is going to come through creating more local programming. Last year, CBSN launched its first local version in New York and is currently working on a second local channel for Los Angeles coming soon. Later this year, CBSN will also go live locally in Boston and San Francisco, according to a company spokesperson.
CBSN is also ramping up original productions of documentaries with plans to make 18 this year, which is up from 12 in 2018, Tanner said.
"When we do research with our viewers, they say they want more in-depth coverage — they also tell us what topics they want to see," Tanner said. "We have done a number of stories on migration over the last two years because viewers really respond to those."
Subscribe to the Digiday Video Briefing: A weekly email with news, quotes and stats around the modernization of video, TV and entertainment. 
https://digiday.com/?p=333737
This week's Future of TV Briefing looks at what an industry group's conditional certification of three measurement currency contenders signals about the TV ad business's measurement overhaul.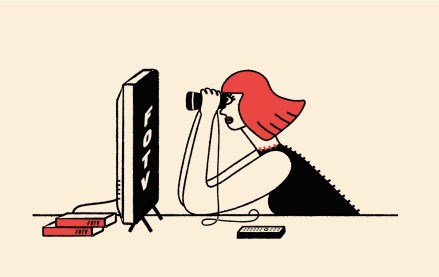 This week's Future of TV Briefing offers an updated list of the key terms that can cause confusion when talking about the TV, streaming and digital video industry.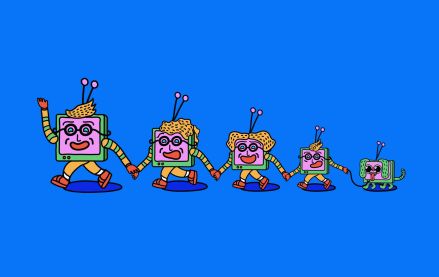 This week's Future of TV Briefing looks at what the Disney-Charter pay-TV distribution deal seems to indicate about the increasingly more-complementary-than-contentious relationship between traditional TV and streaming.