Hold the roast beef: Why BuzzFeed's Proper Tasty is taking on a global flavor
April 28, 2017 • 4 min read
•
•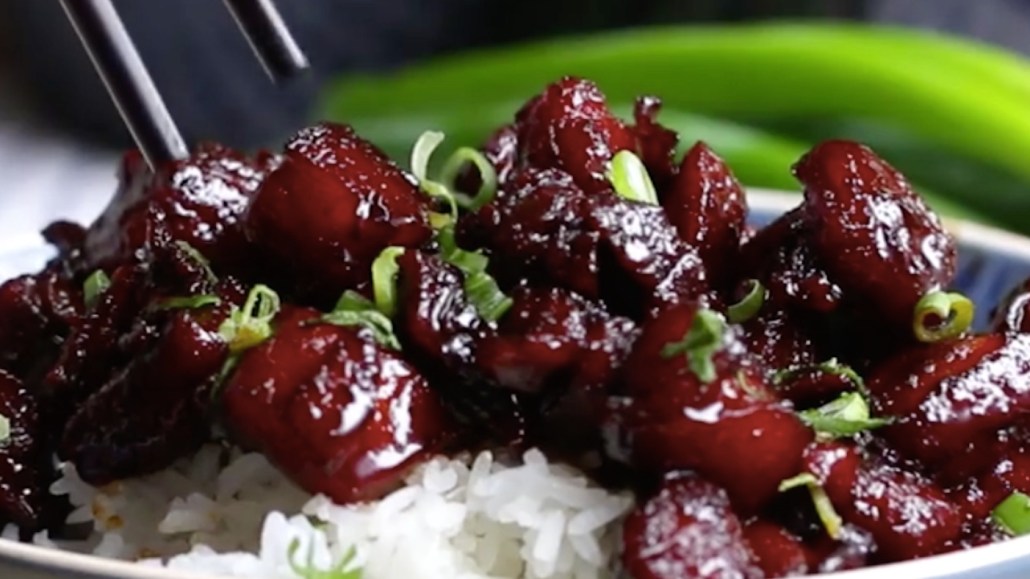 BuzzFeed's Proper Tasty Facebook channel has shifted its editorial focus from food tailored to Western palates to more global recipes.
The U.K. team of four people produces between six and 10 videos a week. Previously, these videos featured a lot of gin and tonics, afternoon tea and more Western-influenced food like pizza and Victoria sponge cake. Now, the editorial mission is to make the channel feel like a global food hall.
This month, BuzzFeed produced recipe videos on Japanese beef cheese croquettes, Asian-style barbecue ribs, North African-style poached eggs and Filipino-inspired chicken adobo.
The approach seems to be working. After posting several videos a week in January that featured international cuisine, the median number of shares for videos per month has grown by 200 percent, according to the company. BuzzFeed didn't have the exact figures, but it internally refers to any video that reaches 200,000 shares on Facebook a "hit." Asian-inspired dishes are particularly popular — one Korean-style barbecue beef recipe has been shared more than 270,000 times.
"We weren't fully capturing the value of a local team in London," said Tasty's general manager, Ashley McCollum. "They have exposure to such a diverse set of cuisines that other cities and teams don't have."
McCollum said BuzzFeed figured people in the U.K. would want more global food, and the subsequent increase in the number of shares supported that. "There is no data scientist in the room saying, 'Make more meatballs.' Data should help you prove or disprove a hunch."
Proper Tasty launched December 2015 as the first international arm of BuzzFeed's popular Facebook food channel, Tasty. While BuzzFeed imagined that Proper Tasty would attract a local audience, it didn't expect the videos to contribute to its global audience growth. "It wasn't just a local team creating local inventory," McCollum said. "It became clear we had to continue investing in international growth. Now, each hub makes the whole pie bigger. It's not a spoke-and-wheel model but a network effect."
Tasty's global channels create about 120 original videos a month, excluding translated videos. When people widely share a video in a particular region, BuzzFeed will translate its recipe and share it in other regions. The company translates about 80 videos per month.
"Advertisers want pan-European deals with us, so they take one asset and translate it across Europe," McCollum said. "This approach helps inform the conversations and the way we work with them." She added that the format of the branded videos closely follows that of the editorial videos.
John Thomson, strategic planning director at agency Carat, has worked with Proper Tasty on campaigns for Diageo brand Baileys. Proper Tasty ran recipe videos that featured the liqueur, including Baileys milkshakes and incorporating it in toppings for pancakes and French toast, which contributed to a lift in sales, he said.
"People drink Baileys on Christmas Day and they don't know how to drink it the rest of the year, so it was very effective in educating people on how to use the product," Thomson said. Working with local teams, the campaign also ran in Spain and Germany, but using different recipes. "It's very important to have local, culturally nuanced recipes," he said. "People cook different things at Christmas in Germany compared to the U.K."
Diageo vodka brand Smirnoff appeared in a similar campaign for Proper Tasty. People have shared this video on creating a Smirnoff Chocolate White Russian more than 10,600 times.
The challenge is there are countless other entrants and incumbents creating food videos, some that offer wider editorial opportunities and some that provide brand integrations. Agencies are looking to Proper Tasty to continue to innovate. "Right now, there is one opportunity that Proper Tasty is providing," Thomson said. "Think about what it could do if it integrated commerce."
In the U.S., Tasty does have more shows that run on YouTube and Facebook, including "Worth It." McCollum estimates it will bring over three such show formats to the U.K. by year's end.
Until then, Proper Tasty's pitch is its reach. "Scale does still matter, and that's something that gets glossed over," she said. "It's an expression of the relationship we have built with the audience: 65 percent of the U.K. audience watch a Proper Tasty video each month. The proof is in the pudding."
https://digiday.com/?p=234109
This week's Future of TV Briefing looks at what an industry group's conditional certification of three measurement currency contenders signals about the TV ad business's measurement overhaul.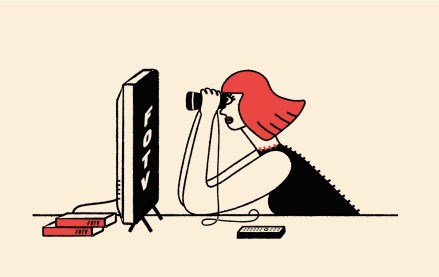 This week's Future of TV Briefing offers an updated list of the key terms that can cause confusion when talking about the TV, streaming and digital video industry.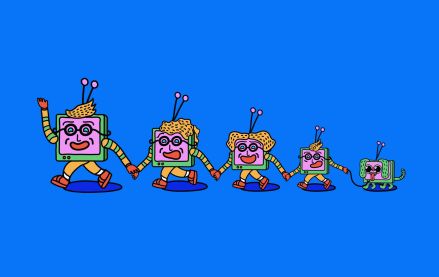 This week's Future of TV Briefing looks at what the Disney-Charter pay-TV distribution deal seems to indicate about the increasingly more-complementary-than-contentious relationship between traditional TV and streaming.