Business Insider debuts a weekly news show on Facebook
January 9, 2020 • 5 min read
•
•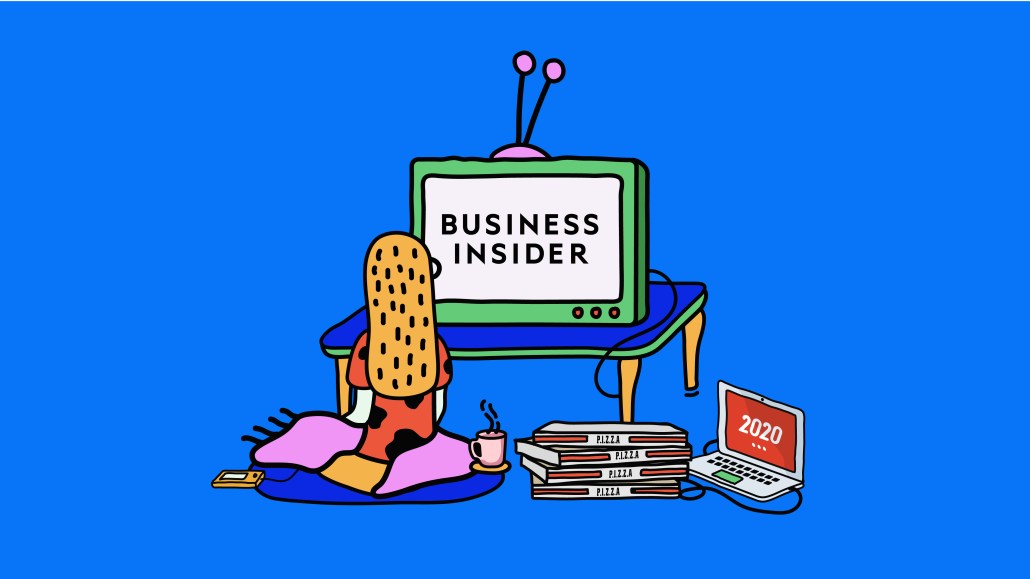 Following Insider Inc.'s shift from producing short, one-off videos to offering longer episodic shows, its business news publication Business Insider is expanding its menu of original programming.
On Jan. 3, Business Insider premiered on Facebook "Business Insider Today: A Closer Look," a weekly news show funded by the social network. With its episodes focused on single topics like the regulatory crackdown on vaping and the challenges facing export businesses in Kashmir, the show is designed to complement "Business Insider Today." The latter, a daily show, premiered in September 2018 and also is financed by Facebook; both shows are funded through a news video initiative it began in June 2018.
The daily and weekly shows are produced by the Business Insider TV team the publisher set up in May 2019 when it hired Erica Berenstein from The Wall Street Journal to oversee the group. The Business Insider TV team of more than 20 employees includes journalists and video editors who have worked at Reuters, The New York Times, CBS and Agence France-Presse, according to Berenstein. (The Business Insider TV team, whose specialty is business news, operates separately from the Insider TV team, which produces general-interest news and lifestyle programming.)
While Business Insider TV has thus far concentrated on producing Facebook-centric programming, that's about to change. In March it plans to debut a series "Marketing in Everything," focused on the advertising industry, Berenstein said. Additionally, Business Insider is working with production company Campfire to create a documentary film about WeWork. Business Insider editor-in-chief Alyson Shontell is overseeing the documentary alongside Berenstein. Berenstein said Business Insider TV is still determining how it will distributors these two projects.
Business Insider TV is also producing videos exclusively offered to BI Prime subscribers, such as an interview with Elon Musk's mother, set for a Jan. 9 release. Berenstein said she is still figuring out the strategy behind developing those videos.
The creation of Business Insider TV has been part of Insider Inc.'s broader effort to reorient its video business after Facebook's January 2018 change to its news feed algorithm that deprioritized publishers' content. In response to that shift, Insider Inc. cut back on its video output while extending the lengths of the pieces it produces. It has also worked to diversify its mix of video distributors beyond Facebook to include other outlets like YouTube. Currently, Business Insider calculates that it receives 500 million video views each month worldwide, across all platforms for at least 30 seconds.
Last year Business Insider made strides in building its video viewership on Facebook and YouTube. While it has yet to again reach a monthly tally of 75.2 million views (previously scored on Facebook in January 2018 before the algorithm change), the publisher is getting closer. In December 2019, Business Insider's main Facebook page received 65.5 million video views in the U.S., a 371% increase from December 2018, according to Tubular Labs data. Meanwhile, its YouTube channel secured 38.5 million views in the U.S. during December 2019, an 86% increase from December 2018, per the video measurement company.
Yet, in the past year fewer users have watched videos on the Facebook page dedicated to "Business Insider Today," which serves as the new weekly show's primary distribution outlet. Views of videos on the show-specific Facebook page peaked at 78.5 million U.S. views in March 2019 and bottomed out at 11.2 million U.S. views in October 2019, according to Tubular Labs. And last month, the "Business Insider Today" Facebook page received just 18.4 U.S. million views, representing a 68% decline from December 2018, per the measurement company.
Vanessa Watts, evp of media at ad agency Laughlin Constable, said Business Insider has adapted to Facebook's pivot away from short, one-off videos toward long-form series and attracted a sizable enough audience to warrant advertisers' attention. But the publisher "needs to work out how they can continue to grow their viewership, which means making the content more discoverable," she said.
To that end, Business Insider TV has been trying to produce episodes that don't mirror coverage available elsewhere, Berenstein said. "One of the strategies we're trying now is looking at these big stories that keep coming back in the news or that are in the news or that we know are going to be in the news and who are the people who are not being covered," she added.
The premiere episode of "Business Insider Today: A Closer Look" focused on the U.S. government's attempts to crack down on vaping, a widely covered topic. But the show uniquely focused on  vaping activists and vaping-centric small businesspeople who are hoping the topic draws attention from the presidential candidates.
The weekly news show appears to be one way for Business Insider to attract more users to its "Business Insider Today" Facebook page. By delving deeper into seemingly evergreen issues, these weekly episodes are likely to have a longer shelf life than the daily news show's episodes. And given the volume of daily news programming available on TV and digital properties, publishers like Business Insider can find it difficult to stand out if they don't have a long, established track record, said Natalee Geldert, brand media director for ad agency PMG. A weekly news show is a different matter. "The more you go in depth in providing more details around a topic, that's where we'll see a lot more viewership come about," she said.
This article has been updated to reflect that the title of the weekly show is "Business Insider Today: A Closer Look" and that Business Insider editor-in-chief Alyson Shontell is overseeing the WeWork documentary alongside Berenstein.
https://digiday.com/?p=356097
This week's Future of TV Briefing looks at how this year's upfront and recent announcements from AMC Networks and Paramount indicate the progression of programmatic in the TV and streaming ad market.
This week's Future of TV Briefing looks at how major streaming service owners' subscription business fared in the third quarter of 2023.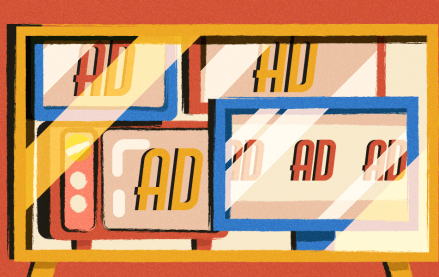 This week's Future of TV Briefing looks at what TV and streaming companies' latest quarterly earnings reports indicate about the state of the TV advertising market.