How BritBox is positioning itself as an add-on to Netflix in the UK
November 12, 2019 • 4 min read
•
•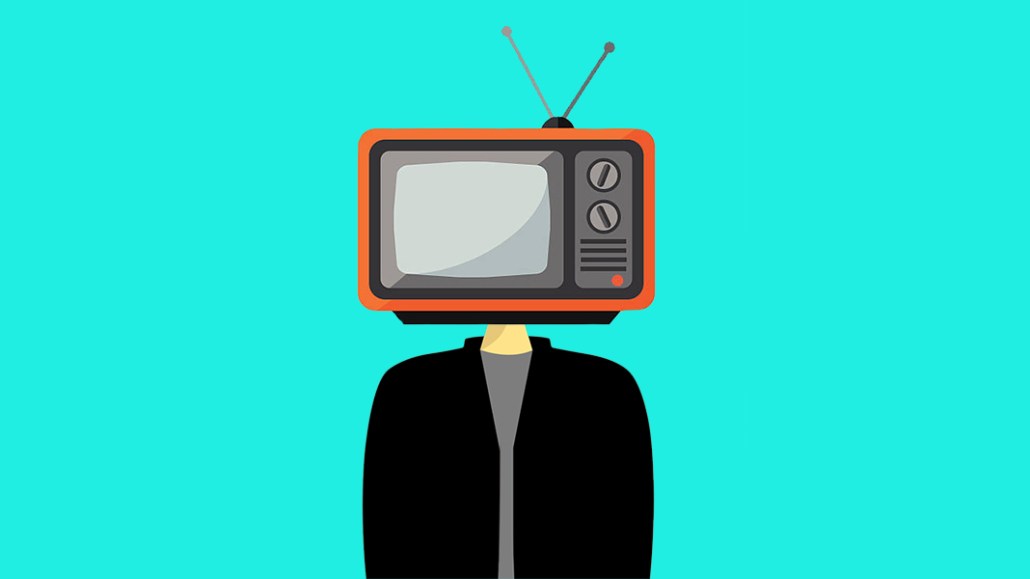 As Netflix and Amazon slowly aggregate content from a variety of over-the-top services, U.K. broadcasters are trying to keep hold of their content with an aggregator of their own.
BritBox, the ITV- and BBC-run streaming service, launched its first ad campaign yesterday to promote its arrival in the U.K. at the start of the month. Ads will try to convince people to pay £5.99 ($7.70) a month to watch the largest collection of British box sets on a streaming service, which includes shows such as "The Office" and "Gavin and Stacy," as well as BritBox-only originals. TV shows and movies from Channel 4 and Channel 5 will also be available on the service.
Indeed, plans are underway to ensure that BritBox doesn't compete with the distribution channels for ITV and the BBC, with both broadcasters pulling content from Netflix and Amazon. Currently, 5% to 10% of Netflix's and Amazon's existing TV shows come from the British broadcasters, according to Ampere Analysis. Keeping content on those platforms would have increased the chances of a viewer finding the same shows in various places, at different prices.
"We're committed to our licensing agreement with content that sits on other providers like Netflix, but over time we're excited to bring that content to BritBox where it will be the principal place for us to curate the best of British content," said Amy Townsend, director of consumer marketing at BritBox. "We won't be competing with Netflix. We have content that's unique and can hold its own around the world."
In fact, the marketing strategy behind the launch campaign pitches BritBox as a cheaper, additional streaming service for people who already subscribe to one. The streaming giants have acted as catalysts for viewers subscribing to multiple players, particularly in Europe where the average streaming home in the U.K. and Germany last year had two services, one of which is Netflix, according to Ampere Analysis.
"In reality, consumers now only choose two out of three streaming services, but this will become three out of six or seven with all the upcoming launches," said Daniel Gadher, research manager at Ampere Analysis.
Viewers want premium content from multiple providers, but they don't want to have to sign into multiple accounts to access them. And yet that confusion is set to intensify as the streaming market becomes even more crowded. Alongside the established platforms of Netflix, Amazon and Now TV, alternatives from major U.S. studios such as Disney with Disney+ and Comcast and NBCUnileversal's Peacock are all set to launch in the U.K. within the next six months. Inevitably, there will be casualties as people start to look for fewer platforms. There are already early signs of consolidation in the market as operators like Apple TV and Amazon's subscription hub start to aggregate content and streaming services.
For BritBox to come through all of the competition unscathed, it will hope the strength and depth of its local content offering can drive subscriber growth. BritBox does not have the international footprint and content that its larger rivals have. Nor does it have the big budgets to spend on content, which is why so much emphasis is on the archive content it has. Negotiations are underway for several exclusive shows to BritBox, though no deals have been finalized, said Townsend. Furthermore, the positioning of BritBox may prove challenging. Currently, the streaming catch-up services from its stakeholders — ITV, BBC, Channel 4 and Channel 5 — all have established brands in the U.K., and more importantly, show some of the same content for free.
"With the launch of BritBox, Britain's 'traditional' broadcasters enter the VOD market armed with an affordable price point, and a combination of exclusive new and classic shows that appeal to multiple generations," said Luke Bozeat, chief operating officer at MediaCom U.K. "It's a necessary shift for all four U.K. broadcasters that have arguably failed to reach younger audiences who consume content on phones, laptops and tablets; Ofcom recently stated that the BBC needs to do "much more" to both attract and retain younger viewers."
The optimism among BritBox execs is in part thanks to the success of the service in the U.S. Since it launched in 2017, the service has attracted more than half a million subscribers. Despite the success, the strategy to grow the service in the U.K. is different. In the U.S., BritBox gained popularity among viewers 45 years old and older, who account for more than 60% of the 650,000 subscribers, it reported in the summer. It's a broader age range in the U.K. where Townsend said ads would target viewers aged between 25 and 54 years old.
"The audience we're targeting already subscribe to [streaming] services and understand the category," said Townsend. "They're comfortable paying for extra curated content and, in particular, British content."
https://digiday.com/?p=352343
This week's Future of TV Briefing looks at how this year's upfront and recent announcements from AMC Networks and Paramount indicate the progression of programmatic in the TV and streaming ad market.
This week's Future of TV Briefing looks at how major streaming service owners' subscription business fared in the third quarter of 2023.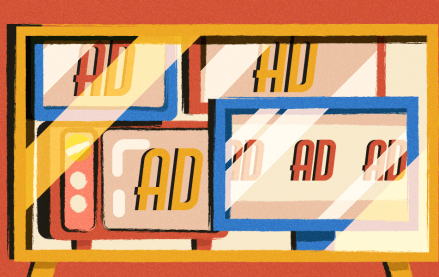 This week's Future of TV Briefing looks at what TV and streaming companies' latest quarterly earnings reports indicate about the state of the TV advertising market.