Bon Appetit uses batch-and-window release strategy to promote its new OTT app
March 5, 2019 • 5 min read
Bon Appétit is testing different release strategies for the original shows on its new OTT app.
Combining Netflix-style episode dumps with exclusive availability windows, Condé Nast's food publication is trying to cultivate an audience of binge-watchers, accumulate inventory to sell to advertisers and differentiate the app from the publication's YouTube channel, which will eventually feature all the same content as the OTT app.
On Feb. 21, Bon Appétit debuted a free, ad-supported OTT app for people to stream its videos on TVs connected to Apple's Apple TV, Amazon's Fire TV, Google's Android TV and Roku's connected TV platforms. While the app includes videos from Bon Appétit's YouTube channel, its primary programming is the slate of original shows that the publication is producing specifically for the OTT app, though they will also be available on its YouTube channel after a period of time. The release strategy of these shows is at the center of how Bon Appétit is trying to entice its audience to install its OTT app and to binge-watch its programs in order to open up more ad inventory.
"The theory is we need to drive the audience to come to the OTT app," said Croi McNamara, svp of programming at Condé Nast Entertainment.
The app builds on the success that Bon Appétit has had on YouTube. Last year, the publication's YouTube channel generated 340 million views, a 255 percent increase compared to its 2017 view count and added 2.2 million subscribers, per a Condé Nast Entertainment spokesperson. As of March 4, the YouTube channel had 3.3 million subscribers. In January 2019, Bon Appétit received 25.8 million video views on YouTube, according to data from Tubular Labs. Bon Appétit's YouTube subscriber base gave it a sizable foundation from which to establish an audience for its OTT app. However, it needed to give those subscribers reason to shift their attention from YouTube.
To get its YouTube audience to make that transition, Bon Appétit is experimenting with delaying the time between when an original show premieres on its OTT app and when it becomes available on its YouTube channel, a tactic called "windowing." Additionally, it is releasing multiple episodes of shows at a time to further encourage people to use the OTT app instead of waiting for the videos to make their way to YouTube.
Bon Appétit's new travel show "It's Alive: Going Places" is the first example of this distribution strategy that combines two established distribution tactics: batch releases and windowing. A spin-off of Bon Appétit's "It's Alive" YouTube series, the new show focuses its entire season on central Texas after viewers on YouTube left comments asking for its host Brad Leone to visit the Lone Star State. The publication released four episodes of the new show on its OTT app on Feb. 21, two weeks before they will become available on its YouTube channel.
Bon Appétit plans to employ a similar batch-and-window release strategy for its next series, "Bon Appétit's Baking School," that features pastry chef Claire Saffitz instructing viewers on how to create various confections. Instead of two weeks, Bon Appétit is considering uploading the episodes to YouTube two days after they premiere on the OTT app in late March, said McNamara.
So far Bon Appétit's batch-and-window strategy appears to be working. While the publication declined to share viewer numbers for the OTT app, Condé Nast chief business officer for lifestyle Eric Gillin said that, since the OTT's app Feb. 21 launch, the average viewer is spending more than 30 minutes per session watching videos within the app, "which means they're watching two to three episodes per sit-down."
Bon Appétit's push to get people to binge-watch its shows plays into its business strategy for the OTT app. The company is running unskippable pre-roll ads ahead of videos that people watch, but it is not inserting mid-roll ads in the middle of those videos. Therefore, the more individual videos that Bon Appétit can get people to watch, the more ads it can serve.
Accruing this video ad inventory can be particularly important for the app's business on Amazon's and Roku's platforms. Since those two companies require that publishers provide them with 30 percent of an OTT app's ad impressions for Amazon and Roku to sell, Bon Appétit needs to ensure it has enough inventory to sell itself.
Bon Appétit has the advantage of not being limited to its OTT inventory to lure advertisers. The publication is able to bundle its OTT inventory with its YouTube inventory and the video inventory from its owned-and-operated site. And Bon Appétit is able to further bundle all of that video inventory into broader packages for advertisers. That kind of packaging helped it to secure GE's customizable appliances brand Café as one of the OTT's apps launch sponsors.
After GE debuted the Café brand in August 2018, the brand advertised in Bon Appétit's print magazine as part of its launch marketing strategy, then extended that deal to include the publication's YouTube inventory. Now it appears as the presenting sponsor when people open the OTT app and is running pre-roll ads within the app through the end of March, said Carrie Frazier, director of advertising at GE Appliances. However, the brand will continue to appear on Bon Appétit's OTT app and its YouTube channel well beyond March.
As part of a long-term deal, GE's Café has outfitted Bon Appétit's test kitchen with its appliances so that videos filmed in the publication's test kitchen, such as ensemble series "Making Perfect" that will premiere on the OTT app in April, will feature the brand's products. In addition to those videos, GE's Café appliances will appear in the events, such as dinners and parties, that Bon Appétit will host in the test kitchen. "We're going to be right in the center of it all," said Frazier.
This article has been updated to clarify that Bon Appétit's YouTube channel added 2.2 million subscribers in 2018 and has 3.3 million subscribers as of March 4.
https://digiday.com/?p=324615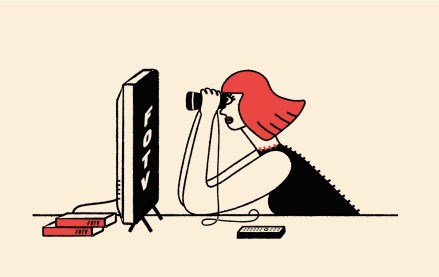 This week's Future of TV Briefing offers an updated list of the key terms that can cause confusion when talking about the TV, streaming and digital video industry.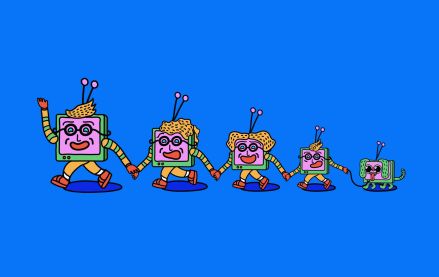 This week's Future of TV Briefing looks at what the Disney-Charter pay-TV distribution deal seems to indicate about the increasingly more-complementary-than-contentious relationship between traditional TV and streaming.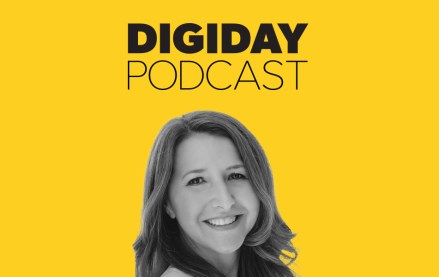 September 12, 2023 • 3 min read
Traditional TV now accounts for less than 50% of Georgia-Pacific's spending, but its share still exceeds streaming's.