Boiler Room expands beyond music streaming to culture and politics with new video push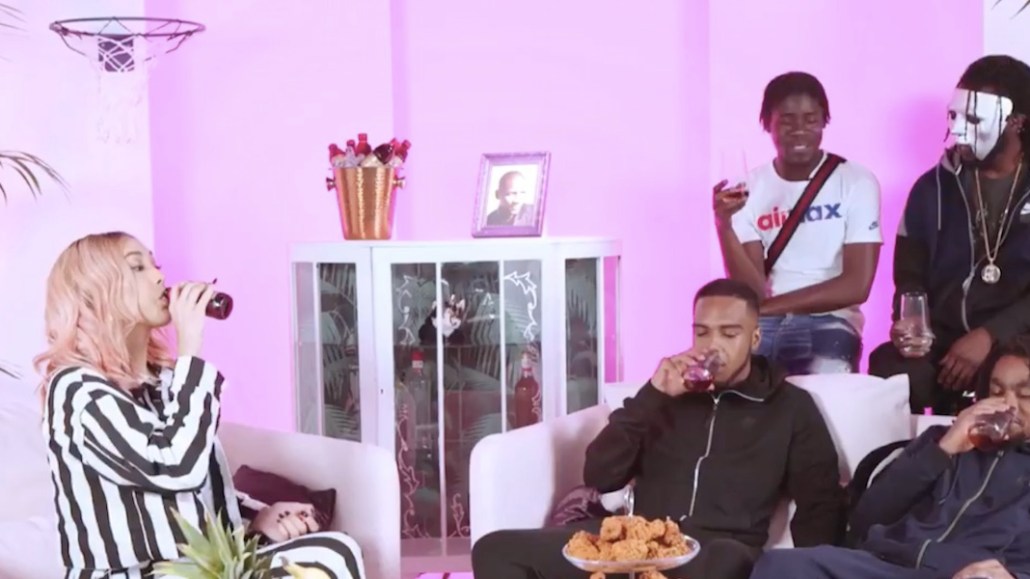 Live-music broadcasting platform Boiler Room, which began in 2010 streaming DJ sets in East London warehouses, is looking beyond music with the launch of half a dozen video series and documentaries planned over the next month.
New weekly series will showcase overlooked music genres, house party culture at universities and offer a take on the traditional morning chat show, "Breakfast with Shy," hosted by broadcaster Snoochie Shy. Documentaries will look at the hip-hop scene in parts of the Philippines and Jamaica's LGBTQ+ Dancehall community. Several shows are also fronted by 19-year-old producer Alhan Gençay. For distribution, Boiler Room will rely on the usual suspects of Facebook Live, IGTV and YouTube, as well as its own video platform, 4:3, which launched in May.
Boiler Room has previously dabbled in original content with shows like "Gasworks," a 20-minute, grime-focused talk show. With this new effort, it's treading into politics, art and youth fashion.
"We've had our roots in real-life experiences," said chief content officer Stephen Mai. "In the crowded market of digital content, that regular connection with audiences means they have a special relationship with our brand. There are so many stories that aren't being told around music, subcultures and youth. There's a massive opportunity for us to grow new audiences."
The company said that since 2010, it has featured over 4,000 performances from over 5,000 artists accord 150 cities, streaming roughly three gigs a week. On YouTube, Boiler Room's DJ sets have an average watch time of 15 minutes, according to Mai.
Around 90 percent of the company's revenue comes from branded partnerships; longstanding clients include Budweiser and Ray-Ban. Other revenue comes from e-commerce sales of its own merchandise and pre-roll video on platforms. Most of the platform revenue comes from YouTube, where Boiler Room has 1.7 million subscribers and 11 million monthly views, according to Tubular Labs. Boiler Room also is in talks with streaming services to grow revenue from content distribution.
Mai led the launch of 4:3, which features everything from short-form video to feature films across music, politics, fashion, art and activism. The platform is free to watch but requires viewers to sign in. At launch, celebrities including actor Elijah Wood and electronic musician Peaches chose films to host. The videos had 10 million views across platforms in its first month, going up to 13 million in July. Mai said the platform has attracted the interest of brands who typically wouldn't think to advertise with Boiler Room, like luxury and consumer goods brands.
"We wanted to create a platform where we throw out art films that people might not be expecting," said Mai. "We're trying to be a modern cultural institution, to have the ethos of a traditional gallery leveraged in a digital space."
Get more exclusive coverage and analysis around the future of video, TV and entertainment by subscribing to the weekly video briefing email.
Image: courtesy of Boiler Room.
https://digiday.com/?p=297694