Bleacher Report's B/R Football produces interactive show to boost YouTube viewership
November 11, 2019 • 4 min read
•
•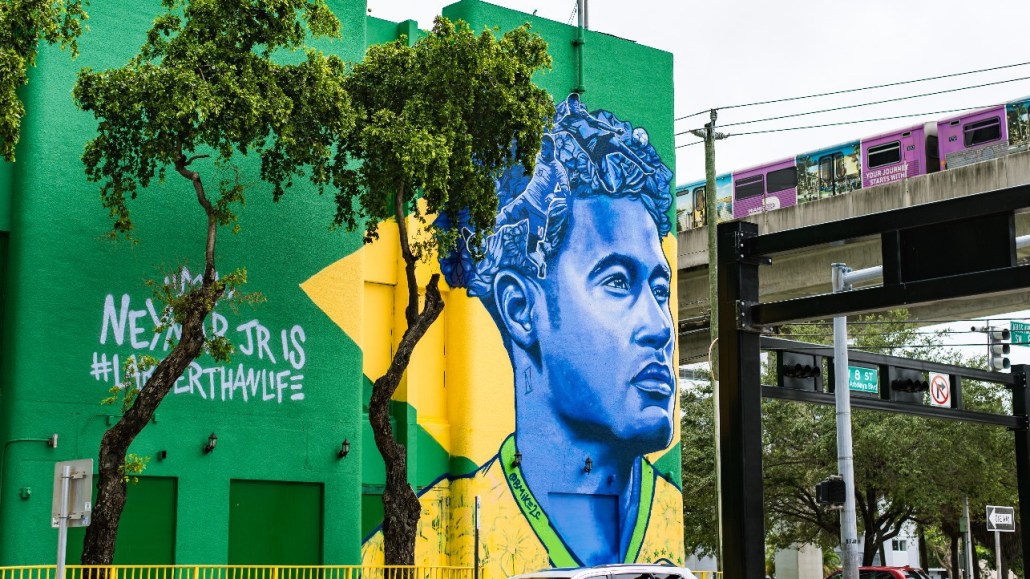 Bleacher Report's soccer property B/R Football will debut an interactive show on its YouTube channel on Nov. 12. The series is part of the WarnerMedia-owned sports publisher's recent shift to produce more mid- and long-form programming for platforms like YouTube rather than shorter fare made for social platforms like Instagram, said Travis Rettke, gm of B/R Football.
Called "Your Call," the series will have viewers play the role of an up-and-coming soccer star, making choices like which soccer team to join and what the size of their contract should be. Since YouTube does not have an official feature to enable interactive videos, B/R Football is using the video recommendations that appear at the end of videos to serve as the interactive elements. Each 45- to 60-second episode will end by presenting viewers with up to four choices. After people select a choice, that corresponding video will play. In total, the series spans 30 individual videos, and the full experience is expected to take eight to 10 minutes to complete, according to Rettke.
"Your Call" is the latest in B/R Football's growing slate of original shows that it is producing, in part, to help grow its YouTube channel, an effort that spans other Bleacher Report properties including House of Highlights. In late September, the publisher debuted the third season of its animated series "The Champions," which has become its most-watched show. The first two seasons of that series attracted 400,000 new subscribers for B/R Football's YouTube channel. Since October 2018, B/R Football's YouTube channel has grown from 235,000 subscribers and 10.8 million monthly views to 1 million subscribers and 21.5 million views in October 2019, according to data from Tubular Labs.
Rettke described the interactive series as "a fully fleshed-out pilot, definitely something we've invested a lot of our time and content budget into for this year." He declined to say how much money Bleacher Report spent on the show, but a Bleacher Report spokesperson said that at least 50 people were involved in producing the series.
Given the experimental nature of the show, Bleacher Report did not sell any sponsorships against "Your Call." Instead, it will make money from the show by selling its pre-roll inventory within its larger pool of video inventory.
B/R Football began working on "Your Call" three to four months ago and shot interviews over the summer with professional soccer players like Jadon Sancho. The series will also incorporate footage featuring members of Turner's studio team, like Kate Abdo, as well as the hosts of its "B/R Football Ranks" podcast. Videos in the live-action series will also highlight various Bleacher Report properties, such as featuring screenshots of Bleacher Report's app and posts published to B/R Football's social accounts.
"We've tried to take advantage of every opportunity that we've had around producing anything around B/R Football to grab something that would serve this experience. We really wanted to capture as much of the B/R Football ecosystem as we could," Rettke said.
Media companies have taken a growing interest in interactive videos over the past year following the success of Netflix's interactive film "Bandersnatch." Walmart-backed interactive video service Eko has further fueled that interest by paying media companies, including BuzzFeed, FBE and Refinery29, to produce interactive shows. While Eko's program is a more formal initiative, companies have also employed features on platforms like YouTube and Snapchat to distribute interactive-style shows.
FBE has used Snapchat's polling feature to add interactive elements to the shows they air on the mobile app. Shortly after the FaceApp's old person filter went viral in July, FBE produced an episode of its "React" show that applied the filter to different celebrities and asked viewers to guess who the celebrity was. That episode garnered 6.4 million views, and 1.8 million people participated by swiping up to vote on who they thought a celebrity was.
The adoption of Snapchat's polling feature has helped to boost FBE's "React" show overall on the platform. Thirty days after the company added polls to the show, its viewership increased by 196% to 11.1 million unique viewers, and the total amount of time that people spent watching its episodes increased by 137% to 27 minutes.
A majority of B/R Football's YouTube viewership happens on mobile devices followed by desktop computers and laptops, said Rettke. That would seem to make it more likely that people will interact with the show than if most viewers would be streaming the show on a connected TV, in which case the remote might be out of reach when the interactive elements appear.
B/R Football is waiting to see how many people tuned into and participated in the series before deciding whether to produce more series, Rettke said.
https://digiday.com/?p=352258
This week's Future of TV Briefing looks at how this year's upfront and recent announcements from AMC Networks and Paramount indicate the progression of programmatic in the TV and streaming ad market.
This week's Future of TV Briefing looks at how major streaming service owners' subscription business fared in the third quarter of 2023.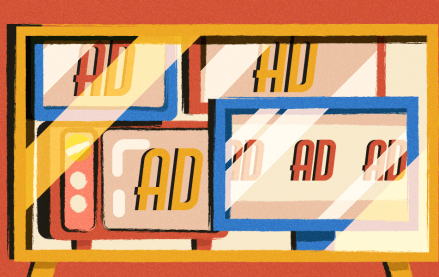 This week's Future of TV Briefing looks at what TV and streaming companies' latest quarterly earnings reports indicate about the state of the TV advertising market.