Bleacher Report nearly doubles the size of the team behind 'Game of Zones'
April 12, 2018 • 2 min read
•
•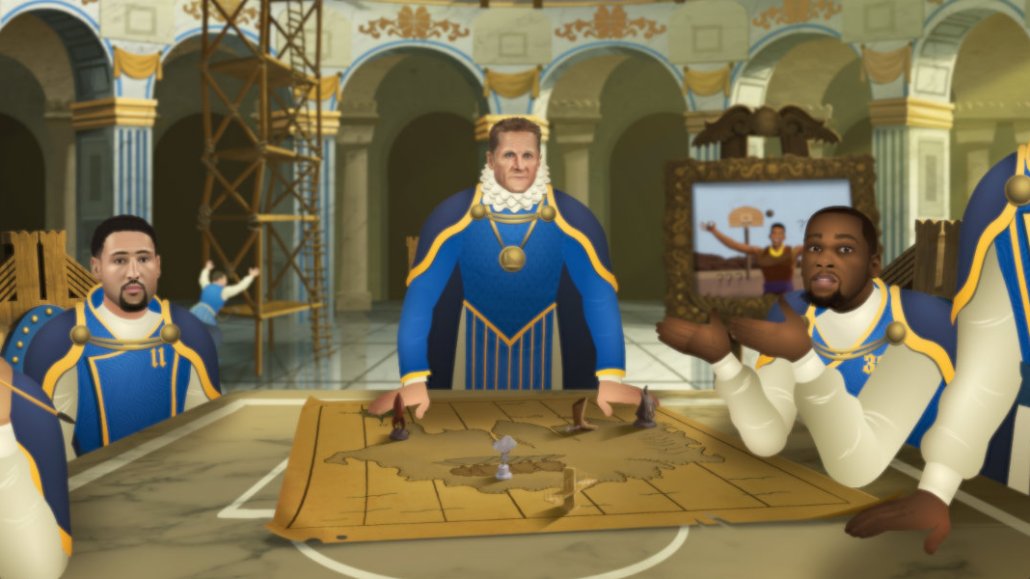 Bleacher Report has beefed up the production staff behind "Game of Zones" as the popular animated series enters its fifth season.
The new season of "Game of Zones," which will consist of eight four- to five-minute episodes running weekly on Thursdays, premieres on April 12. With plans to animate more NBA players as medieval, "Game of Thrones"-esque characters this year, as well as to do more polished and complex animations, Bleacher Report put more animators, designers and other production staff behind the show. Now, "Game of Zones" is produced by a team of 15 people, up from eight in the last season, which also had eight episodes. The team includes a new lead producer supporting co-creators (and brothers) Adam and Craig Malamut.
"We found that we needed more designers and animators because the tricky part of producing this show is actually creating the characters and the likeness [to the NBA players and personalities]," said Craig Malamut. "The logistics are a lot more sophisticated."
"Game of Zones" remains Bleacher Report's most prominent scripted series, especially as the Turner-owned sports and lifestyle publisher dives more into creating entertainment programming. Last year, Bleacher Report also produced the unscripted series "No Script," starring NFL player Marshawn Lynch, for Facebook Watch. This year, Bleacher Report is targeting five entertainment projects, including "Game of Zones," as the company aims to build out a content licensing business.
With "Game of Zones," Bleacher Report is also putting additional videos exclusively on its mobile app. This includes behind-the-scenes clips of the staff producing various episodes, a director's commentary and a bonus scene that was cut from the first episode of the new season. ("It's a juicy scene, and it will stay on the app — until someone rips it," said Adam Malamut.)
"We know there's certain niche content that not everyone is going to be interested in, and we felt the app was a natural place for someone who wants to watch these DVD-style bonus features," said Craig Malamut.
The new season of "Game of Zones" will continue to be distributed on YouTube, Facebook, Twitter and inside Bleacher Report's app. Full episodes will air on those platforms, with cutdowns and other clips made for Twitter, Instagram and other social feeds. Across the first four seasons of the show, which consist of 16 episodes and one bonus episode tied to the most recent NBA All-Star Game, the show has captured more than 90.1 million video views as well as a nomination in the digital innovation category for this year's Sports Emmys.
https://twitter.com/mutsackcraig/status/979064789124177928
https://digiday.com/?p=283540
This week's Future of TV Briefing looks at what an industry group's conditional certification of three measurement currency contenders signals about the TV ad business's measurement overhaul.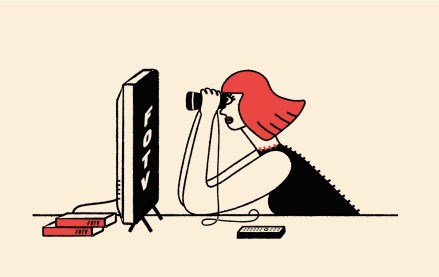 This week's Future of TV Briefing offers an updated list of the key terms that can cause confusion when talking about the TV, streaming and digital video industry.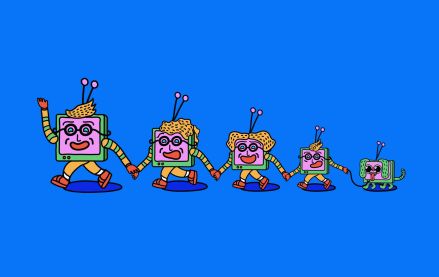 This week's Future of TV Briefing looks at what the Disney-Charter pay-TV distribution deal seems to indicate about the increasingly more-complementary-than-contentious relationship between traditional TV and streaming.