Best of the week: The pivot to video and its writer discontents
July 14, 2017 • 4 min read
•
•
This week, our top stories covered text journalists' concerns as media companies pivot to video and publishers' latest attempts to compete with the duopoly. As always, a full list of these articles appears at the bottom.
Words had a nice run
Media companies are increasingly shifting their focus to video. MTV News did this in June, laying off about 12 staffers. The move occurred a couple weeks after the announcement of MTV's partnership with lip-syncing app Musical.ly on original short-form shows, including a version of "Nick Cannon Presents: Wild 'N Out."
NBCUniversal and Hearst are producing their own respective shows for Musical.ly as well. The shows aren't being directly monetized (they're part of a test run), but ad formats and other ways to generate revenue are in development. The media partners said they'll create more shows for Musical.ly after the test ends.
Muscial.ly is just the latest platform to form programming partnerships with media companies, which are already making shows for Facebook and Snapchat. Media companies are also refining their approach to video on platforms, paying more attention to watch time — which YouTube prioritizes when promoting and recommending videos on its platform — as Facebook starts pushing longer videos and they expand into longer-form content.
As seen with MTV (and Vocativ and others recently), media companies' pivots to video have seemingly become synonymous with layoffs. Text journalists fear writing jobs may permanently disappear.
"There's a tremendous amount of anxiety among writers that what we do isn't valued anymore and is systematically replaced by video," said Zach Schonfeld, a senior writer for Newsweek, who recently wrote about why pivoting to video won't work.
That's a common stance: Video is expensive, hard to do well and few publishers are making much money from it. Text journalists will lose their jobs, and video won't save the publishing industry.
5/ Pivots, more often than not, aren't led by real audience strategy. It's chasing an ad demo, or dream of a demo, like a cat chases a laser pic.twitter.com/gkbYft4q0D

— Clara Jeffery (@ClaraJeffery) June 29, 2017
Leah Finnegan, senior editor at The Outline, is more optimistic: "I don't think anyone will stop reading."
Publishers' new collaborative initiatives against the duopoly
Publishers continue to join forces to fight the duopoly. Here are some of their recent efforts:
News Media Alliance's antitrust exemption attempt: The 2,000-member newspaper trade association, which includes The New York Times, is leading an effort to try to negotiate collectively with the duopoly for better terms around data, ad revenue and subscription offerings. But it's a long shot. "Their businesses are so different, and their needs are so different," said one former newspaper exec who's dealt with the trade group. "Getting all them to jell is very hard to do. I think herding cats is easier."
Skyline: French newspaper rivals Le Monde and Le Figaro are letting advertisers book digital ad campaigns across their combined portfolio, using the same display or video ad formats for the first time.
Gravity: Also in France, around 15 publishers including Lagardère, Prisma Media, Condé Nast, Le Parisien, broadcaster M6 and others are pooling audience data.
Stat of the week: Bauer Xcel Media found that Instant Articles users are 50 times more likely than regular users to sign up for its newsletters.
Quote of the week
In our latest Confessions, the former innovation boss for a well-known advertising agency reveals why creative shops roll out innovation labs:
"It's all smoke and mirrors to get more money. Outwardly, agencies will have an innovation hub or an in-house specialist to look trendy and forward-thinking, but actually, they're just delivering a business that hasn't changed in 60 years."
Interesting takes elsewhere:
For The New York Times, Michael T. Luongo writes about hotels, restaurants and cities training workers to improve their hospitality skills and be ambassadors for their cities.
The Wall Street Journal's Brody Mullins and Jack Nicas report that some academics working on research involving Google's business have received thousands of dollars from the company.
This week's top Digiday stories:
https://digiday.com/?p=245747
This week's Future of TV Briefing looks at how major streaming service owners' subscription business fared in the third quarter of 2023.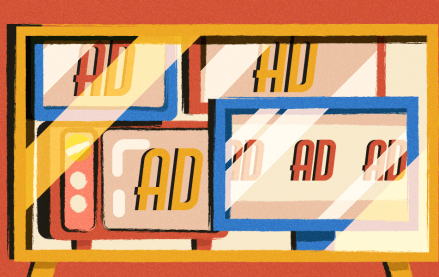 This week's Future of TV Briefing looks at what TV and streaming companies' latest quarterly earnings reports indicate about the state of the TV advertising market.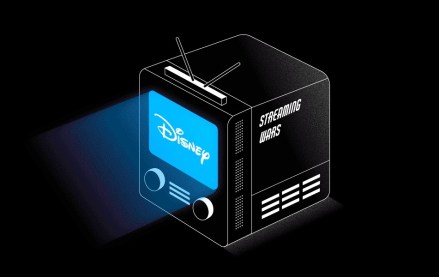 This week's Future of TV Briefing looks at how Disney's data clean room business has progressed since rolling out two years ago.