BBC Global News turns to themed playlists for new video platform, BBC Reel
October 1, 2018 • 3 min read
BBC Reel marks the broadcaster's effort to collect all video under one new platform and give new life to evergreen content from around the BBC's multiple brands and verticals.
Each day, BBC Reel will publish a themed playlist, chosen by one of its six-person team, containing one newly commissioned video. The other four or five videos will be taken from verticals like BBC News, BBC Culture, BBC Travel, BBC Future or from the digital video produced by its numerous radio brands.
There are about 60 videos on-site at launch. Reel has already commissioned dozens of original videos from more than 50 filmmakers located in 40 countries and has a pipeline of content to last it until December. Videos are usually between three and five minutes long.
For its launch on Monday, Oct. 1, BBC Reel commissioned a video of a Nepalese farmer who rescues abandoned cows on his motorbike. The playlist also features a BBC News video about nuns in Mexico who saved a sacred type of salamander; a BBC Earth video about a rare hand-reared bird in Spain; and a BBC World Service report on a conservationist who saved a humpback whale.
"We're looking for interesting characters, deeper human stories; we're a trusted source," said Melissa Hogenboom, editor of BBC Reel. "We know our audience has an appetite for a rich media diet outside the news cycle. We want to try lots of new things, not just fast-paced digital stories."
BBC Reel is experimenting with longer-form content too. A six-part documentary about a heat-resistant substance called Starlite will be broadcast as an eight-minute version on BBC Inside Out, an investigative show with regional strands on BBC 1. It will later be re-versioned into a 30-minute documentary for BBC World TV News.
"This shows that a digital-first commission can have much wider reach," she said. "Historically there would have been TV clips that were put online, this shows that it works the other way round."
Organizing videos into playlists and related content as a way to boost viewing was coined early on by YouTube, and publishers like The New York Times are picking up. The public-service arm of the BBC has explored short-form video playlists with the more U.K. focused BBC Ideas and BBC Stories, both of which can cross-promote with BBC Reel. For rights reasons Reel will not currently be showing BBC 3 content, the public service broadcaster's now online-only content channel, which broadcasts also on its catch-up service, BBC iPlayer. BBC Reel is built on the same technology as BBC iPlayer, but iPlayer is built and targeted at the U.K.-license fee payer, not the BBC's international audience.
BBC Reel is an initiative of BBC Global News, an independent entity supported by commercial revenue, so it's not funded by the U.K. license-fee payer. Reel has a global audience in mind, and internationally it will be monetized onsite through pre-roll ads as well as brands sponsoring specific video or playlists.
"There are some cost pressures in BBC Global News, but its approach is focused more on revenue creation, not headcount cuts," said Alex DeGroote, independent media analyst. However, the short-form video market is competitive, and the BBC will need to exploit its reputation for premium journalism, he added.
The public service and more U.K.-focused arm of the BBC has outlined plans to cut back a number of its online services after internal research found that a handful of its platforms accounted for 90 percent of its audience. On the block are the BBC Earth and BBC Arts sections of the website. There will also be fewer features as well as less focus on celebrity gossip.
Image: courtesy of the BBC.
https://digiday.com/?p=305174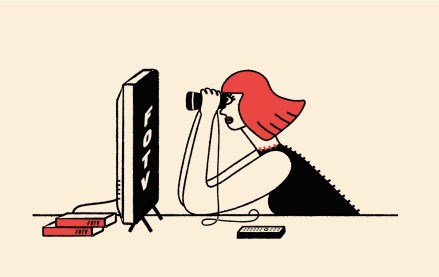 This week's Future of TV Briefing offers an updated list of the key terms that can cause confusion when talking about the TV, streaming and digital video industry.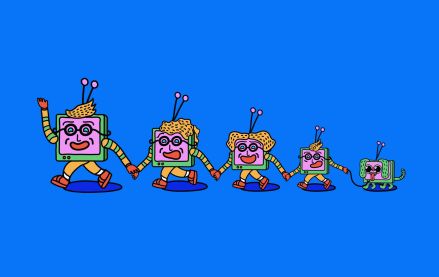 This week's Future of TV Briefing looks at what the Disney-Charter pay-TV distribution deal seems to indicate about the increasingly more-complementary-than-contentious relationship between traditional TV and streaming.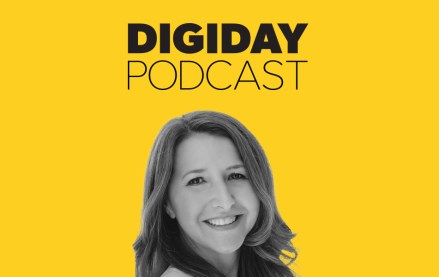 September 12, 2023 • 3 min read
Traditional TV now accounts for less than 50% of Georgia-Pacific's spending, but its share still exceeds streaming's.