BBC News has been honing its content strategy on LinkedIn over the last 18 months, working out the types of content audiences respond to and using the platform to generate stories.
In the last 12 months, BBC News has increased output from around three to five posts a day, a mix of motivational, inspirational content, topics relating to identity, psychology and relationships, even housing.
"The audience on there is precious about what they believe to be on the platform," said Dhruti Shah, journalist and manager of the BBC News LinkedIn account. "They are water-cooler moments: People are at work, but they take a break; this guided me with the strategy."
BBC News has 3.9 million LinkedIn page followers at the end of March, adding over 1 million users in the last 12 months. In the second half of 2018, referral traffic from LinkedIn to the BBC News site more than doubled to 175,000 visitors compared to the same period in 2017, according to the company.
The BBC's breadth of brands and the way LinkedIn is evolving means there's more elasticity to the topics that BBC News posts. Currently, none of the content posted is original; mostly, it comes from stories that performed well on the BBC News site, its younger-facing brand BBC 3, BBC Earth, BBC Ideas, BBC Future and BBC Radio 4.
According to Similar Web stats, just over 1% of social referral traffic to BBC News is from LinkedIn, by comparison, Reddit is nearly 12% while Facebook is the majority with 50%. But it's a new audience, and it's growing. According to the BBC, the most active are those who are just entering their career or those at a senior level.
BBC News is finding LinkedIn an effective way of generating stories because people on the platform use their real name and are easily verifiable. For instance, this post featured a call out about outrageous job-interview questions, an obvious fit for LinkedIn, and had thousands of comments. Shah contacted the commenters to record their experiences and created this video for social, posted on LinkedIn, and a radio show. Another feature asked whether people were guilty of ghosting their employer; the responses were made into a radio show. Another piece on being called the wrong name at work was also turned into a written feature and a podcast.
The platform is evolving as LinkedIn is making video, which is the fastest-growing format on the platform, more of a priority. Content that isn't typically work-related, like posts relating to identity, can cause more heated comments. Whether this behavior grows on the professional platform and how the platform responds to it will be key.
BBC News' growth in followers and referral isn't specific to the broadcaster: The platform claims some U.K. publishers have seen up to a 60% year-on-year increase in their followers, increases in views and growth in referral traffic. "Anecdotally, we've heard some publishers are dedicating more resources to LinkedIn and experimenting with new ways to engage their audience," said Katie Carroll, managing editor, Daily News, Americas & UK at LinkedIn.
The platform said that LinkedIn members spend almost three times more time watching video ads compared to time spent with static Sponsored Content. LinkedIn video ads earn 30% more comments per impression than non-video ads in the feed.
There's still more publishers want from the platform: Currently, there's no content scheduling mechanic. Understanding the audience is still manual; views, comments and shares are public and account holders can see the aggregate, but working out quickly whether a post on the pink tax resonated with more men rather than women is a laborious task.
"LinkedIn was not a priority in 2017; now we are at the vanguard," said Shah. "Stories are emerging and originating from LinkedIn. We've put some effort into it, and it's bearing fruit."
Subscribe to the Digiday Video Briefing: A weekly email with news, quotes and stats around the modernization of video, TV and entertainment. 
https://digiday.com/?p=328571
This week's Future of TV Briefing looks at what an industry group's conditional certification of three measurement currency contenders signals about the TV ad business's measurement overhaul.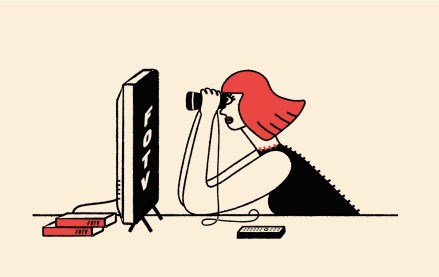 This week's Future of TV Briefing offers an updated list of the key terms that can cause confusion when talking about the TV, streaming and digital video industry.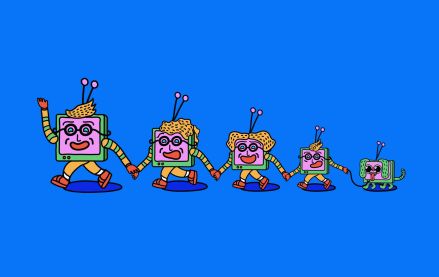 This week's Future of TV Briefing looks at what the Disney-Charter pay-TV distribution deal seems to indicate about the increasingly more-complementary-than-contentious relationship between traditional TV and streaming.