BBC and ITV look to get more US viewers to pay for British TV shows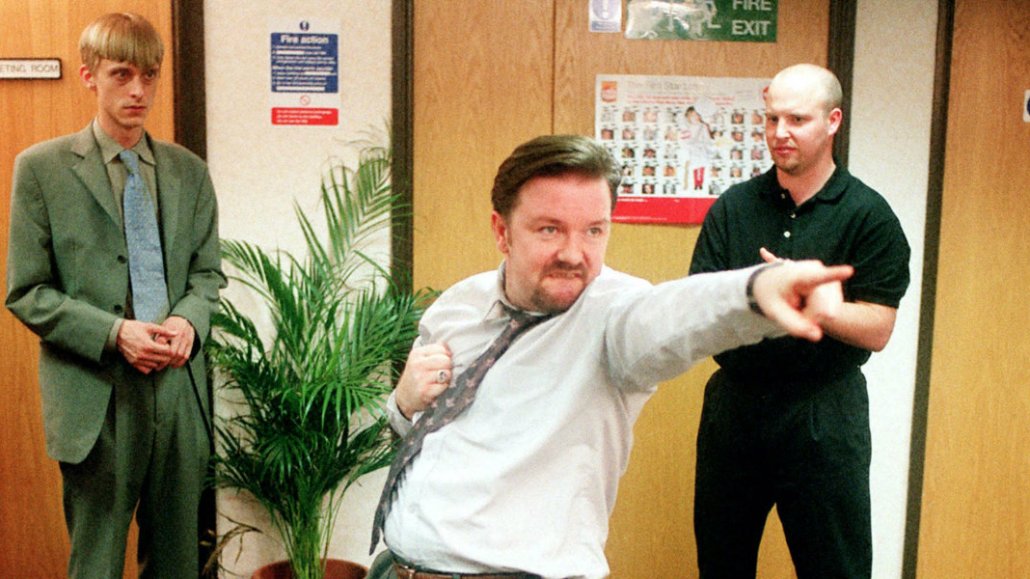 Two of the U.K.'s biggest broadcasters are teaming up to bring a slice of British television to Americans willing to pay for it.
On Tuesday BBC Worldwide, the commercial arm of the BBC, and U.K.'s biggest broadcaster ITV are launching BritBox, a $6.99-per-month, ad-free subscription streaming service current and classic British TV shows across genres. At launch, the service is offering thousands of hours of British TV programming, including every episode popular shows such as Ricky Gervais' "The Office," the James Corden show"Gavin & Stacey" and the classic Rowan Atkinson series "Blackadder." New episodes of some current shows, including "EastEnders," "Emmerdale" and "Casualty," will also be available on BritBox as early as 24 hours after airing in the U.K. Roughly 70 percent of the content on BritBox will be exclusive to the service.
"The library is going to be expansive, but not necessarily comprehensive," said Soumya Sriraman, president of BritBox. "It's not everything that you can possibly get [from British TV]; it's more about having what we think is right for a fan of British programming."
BritBox was formed late last year as an independent, New York City-based joint venture between BBC Worldwide and ITV, both of which are looking to increase their presence in the U.S.
There is certainly a market for British programming in the U.S. Netflix, Hulu and Amazon all continue to license — often exclusively — popular British TV shows. BritBox's pitch is instead of having to search through these platforms to find a show that might be available, BritBox can be your go-to hub for British TV, curated by the people who know what's best. In fact, BritBox is banking on the relationship BBC and ITV have already built with fans of British TV.
"We know, time and time again, that there is an association of credibility, legitimacy and quality [that people have] with BBC and ITV," said Sriraman. "We carry that burden which we now we have to prove."
Still, BritBox will run up against a direct competitor, Acorn TV, which has more than 430,000 subscribers paying either $4.99 per month or $49.99 per year for the service. In a sign of big demand for British TV, Acorn TV more than doubled its total subscribers in 2016. (AMC Networks, a silent investor in BritBox and itself no stranger to niche subscription streaming services, invested $65 million in Acorn TV's parent company RLJ Entertainment last October.)
Sriraman would not comment on internal goals BritBox has set for subscribers over the next couple of years, but said internal research indicates high interest. She pointed to success other niche subscription services have had in acquiring paying subscribers. Crunchyroll, for instance, now has more than 1 million subscribers by exclusively targeting fans of Japanese anime.
"The audience has evolved to a point where they are seeking [services] that are dedicated to their favorite content," Sriraman said. "Three years ago, people didn't understand OTT that well. Anime fans had to go find bootleg versions of their favorite shows. Now OTT is more common and we believe there's an audience demand we can fill."
https://digiday.com/?p=226363