Barstool Sports puts its own frat-house spin on sports documentaries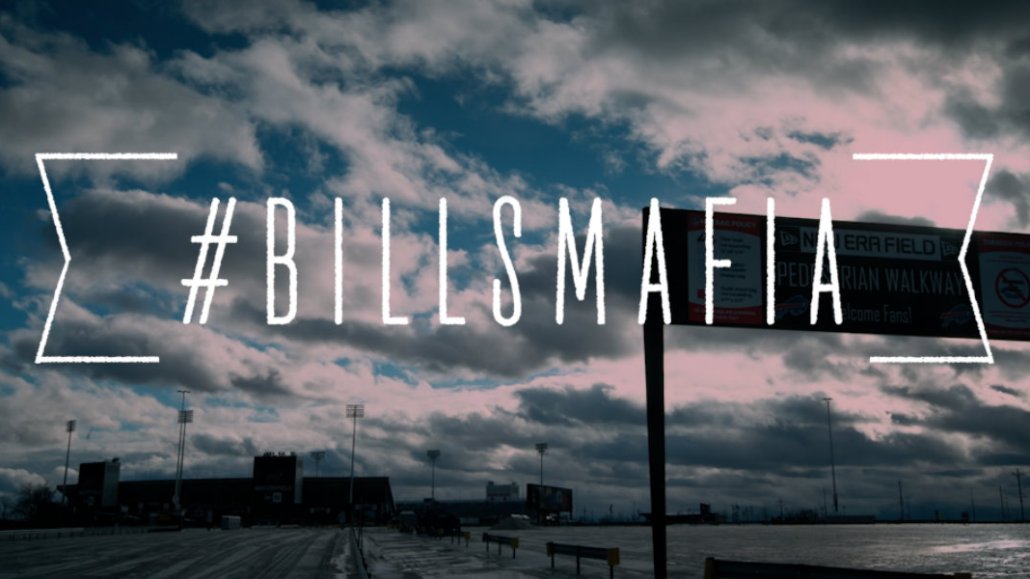 Barstool Sports is adding some polish to its frat-house sensibility by producing short documentaries covering sports and culture topics that traditional sports media giants largely — and logically — ignore.
On June 20, Barstool released a 10-minute documentary short called "#BillsMafia," which dives into the drunk, rowdy and passionate world of Buffalo Bills fans. Shot like a traditional documentary that mixes narration with cinematic shots of scenery, grainy footage of the drunken antics of various Bills fans and talking-head interviews with longtime fans, "#BillsMafia" almost feels like a parody of traditional sports documentaries. It's taking a serious, almost over-the-top approach to a very unserious topic.
"It's the perfect documentary for us," said Barstool Sports CEO Erika Nardini. "It's on a subject matter that most people would view as funny or crass, and we've turned it into something that's cinematic but still funny. You'll see that in other things that we do."
Since its release, "#BillsMafia" has collected 7 million video views across BarstoolSports.com, Facebook, Instagram and Twitter. It's the first of six documentary shorts that Barstool plans to release by the end of the year, all covering topics in Barstool's wheelhouse. Topics include the sex scandal involving Louisville basketball coach Rick Pitino, the "Balloon Boy" hoax and the controversy surrounding NFL linebacker Manti Te'o's nonexistent dead girlfriend.
"ESPN's not doing a '30 for 30' on Te'o's dead girlfriend or 'Six Seconds of Fury' with Rick Pitino; we will," said Barstool Sports founder Dave Portnoy.
"Traditional documentaries mostly appeal to a far more established audience," added Nardini. "We're appealing to the same guys who follow us on Instagram and love 'Saturdays are for the Boys,' and saying we're going to give them a documentary, too."
For Barstool, the documentary shorts are just the latest attempt to expand the brand beyond the articles, podcasts, viral memes and raw videos it's best known for. In March, the company aired its first pay-per-view, covering an amateur boxing tournament in the backwoods of West Virginia, which brought in 12,500 paying customers. In the week leading up to the Super Bowl, Barstool produced a nightly TV show for Comedy Central, which drew 217,000 to 310,000 viewers per episode.
"These documentaries will show how elastic we can be," Nardini said. "We're spending a lot of time thinking about how do we engage with our existing audience more frequently and in different ways. From a production standpoint, this is one of the most significant pieces of work that Barstool has produced."
Barstool partnered with production studio Big Brick Productions on the "#BillsMafia" shoot, which included four different shoots in Buffalo, New York, before big games. (Barstool also had a team of four, including Portnoy, on hand to oversee and assist with the production in-house.)
Portnoy said the cost of the productions will run anywhere from $30,000 to $50,000 per 10-minute documentary. This means Barstool needs to find ways to turn a profit off of these projects, which the company is funding upfront.
With "#BillsMafia," Barstool was able to land a presenting sponsor in Dollar Shave Club, but that might not be the case with other projects that advertisers could see as too unsavory.
Here, Barstool will look to take advantage of other revenue opportunities, whether it's licensing the shows to content-starved streaming platforms or creating merchandise — a huge revenue driver for the company today — based on the films.
"Key slogans from the documentary, a shirt with the #BillsMafia logo — we're making stuff that looks cool that Bills fans and Barstool fans want to wear," Nardini said.
https://digiday.com/?p=244475