Why Axios is skipping original digital video entirely in favor of TV
October 14, 2019 • 6 min read
Axios has decided to do away with the established model for digital publishers' video businesses. It is no longer producing editorial videos to distribute primarily on its site or platforms like YouTube and Facebook.
Less than 20 months after the news publisher's January 2017 launch, Axios announced a deal in August 2018 to produce a documentary news show for HBO that premiered three months later, was renewed in February 2019 for a second season and on October 8 was picked up for two more seasons.
"TV is our editorial video strategy," said Axios co-founder and CEO Jim VandeHei.
VandeHei declined to discuss the terms of the HBO deal, including how much revenue the HBO show has generated for the company. In February the publisher told the Los Angeles Times that it generated $25 million in revenue in 2018 and broke even for the year. VandeHei declined to say how much revenue Axios is on track to make this year and whether it expects to turn a profit, instead opting to describe 2019 as "a great year."
Axios had been producing videos for its site and other platforms before the HBO show's debut. But now that the show has become a recurring part of the publisher's business, the publisher relies on cutting clips from the HBO show and distributing them online. That may not appear to be the most successful digital video strategy compared to the publishers touting their billions of views across various platforms; in August, Axios received 11.4 million video views on Twitter, 168,000 on Facebook and 11,900 on YouTube, according to data from Tubular Labs. But it can be a sensible strategy for a publisher like Axios that is "not going for the masses," said VandeHei. "If we were going for the masses, then maybe we would do something for Facebook Watch."
Instead, Axios is doing a show for HBO. But, for as easy as Axios' ascent into the TV business may seem, "easy" isn't exactly how VandeHei would describe it. "TV is a shitload harder than we realized. There's so much that goes into creating an awesome show. It takes way more people power than we had anticipated," said VandeHei, who serves as an executive producer on the HBO show.
For the first season of "Axios on HBO," Axios had plenty of people powering the show. Documentary filmmakers Perri Peltz and Matthew O'Neill signed on to direct and produce the show alongside Axios, HBO and DCTV, the production firm that Axios hired to staff the production. Axios also had its own employees — including VandeHei, national political reporter Jonathan Swan and chief technology correspondent Ina Fried — working on the show, coming up with segments and conducting on-camera interviews with President Donald Trump, Apple CEO Tim Cook and Tesla CEO Elon Musk.
However, Axios did not have anyone on staff who was exclusively focused on the show in its first season. That changed heading into the second season that premiered its first batch of four weekly episodes in June and will premiere four more starting on October 20.
Axios now has three full-time employees dedicated to the HBO show. Raisa Zaidi, a Producers Guild Award-nominated producer who previously worked for Al Jazeera English, serves as the show's editorial director and works across Axios' newsroom of 56 editorial employees to formulate story ideas for the show. Amelia Knight is the show's project manager and responsible for handling logistical matters like organizing shoot locations and coordinating with the 30 to 40 people that can be involved in putting together any given episode. And Juliet Bartz is an associate producer on the show, charged with researching segments and prepping reporters.
Having the trio of employees focused on the HBO show helps to ensure that the story ideas that Axios' reporters pitch for the show would actually work on TV and what all would be involved in putting together the TV version, according to VandeHei. "You couldn't wing this. We kind of tried to wing it in season one, and it just wouldn't work. So now that it's becoming more of a pure show that we're going to have more episodes — it's as simple as you need a more mature structure around it," he said.
Concentrating its editorial video strategy on the HBO show has enabled Axios to have its brand studio's six-person video team — which is overseen by Vox Media and Mic alum Jimmy Shelton who Axios hired as its director of video in April 2019 — solely focus on producing videos for marketers, such as the "Smarter Faster" series sponsored by JPMorgan Chase. The idea appears to be that marketers will see not only the work that Axios' video team is doing for marketers but also the show that Axios is making for HBO and take the two as examples of what they can expect Axios to produce for their companies.
Having a show on HBO does carry some weight with marketers evaluating publishers for branded content opportunities. "It speaks to their production and storytelling ability, but it doesn't provide me a glimpse into how they work with brands because branded content and entertainment are different than creating their own content," said an agency exec.
Conceivably, the HBO show would also help Axios to grow the audience for its core publishing business. The show's interview with Jared Kushner that aired in June 2019 "broke so far and wide that it introduced Axios to some people because news outlets carried that everywhere. So we do also view [the HBO show] as a great brand opportunity for the company," said Evan Ryan, evp at Axios and an executive producer on the HBO show.
However, Axios does not appear to have received much of a traffic bump from the HBO show. In August 2019 — the most recently available month — 7.0 million people in the U.S. visited Axios' site, down from 8.4 million in August 2018, according to Comscore. VandeHei said that monthly site traffic isn't the metric that matters for the publisher; "the raw number of people who randomly come to your site in a month, to me, has always been a moronic stat," he said.
Instead of monthly traffic, VandeHei looks at its daily audience, including the people who subscribe to its email newsletters. Axios averages 750,000 daily active users across the people who open its newsletters, visit its site and read its articles on Apple News, according to an Axios spokesperson. That figure is up from 500,000 daily active users in December 2018. The subscriber base for its email newsletters alone has grown from 375,000 subscribers in December 2018 to 725,000 subscribers, and the open rate for Axios' email newsletters averages around 43%, said VandeHei. For comparison, the average email open rate for media, entertainment and publishing companies is 17.6%, according to email marketing provider Sailthru.
Axios does not necessarily need its HBO show to be a big driver of traffic to its site or sign-ups for its newsletters. It can be its own business. With companies including Amazon, Apple, NBCUniversal, Netflix Quibi and WarnerMedia stocking up on shows amid the streaming war, "that is opening the door to companies that have high-end content and high-end audience to be able to start to explore. This could be a new revenue line for some. It's certainly a new revenue line for us," VandeHei said.
https://digiday.com/?p=349239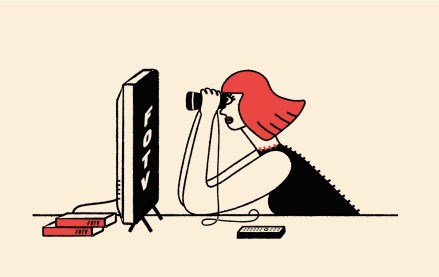 This week's Future of TV Briefing offers an updated list of the key terms that can cause confusion when talking about the TV, streaming and digital video industry.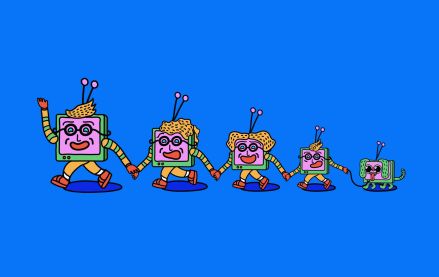 This week's Future of TV Briefing looks at what the Disney-Charter pay-TV distribution deal seems to indicate about the increasingly more-complementary-than-contentious relationship between traditional TV and streaming.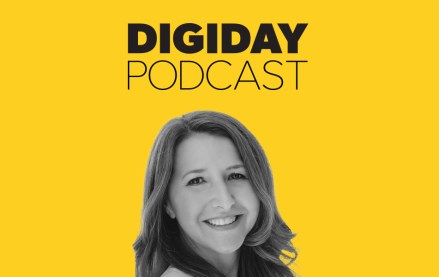 September 12, 2023 • 3 min read
Traditional TV now accounts for less than 50% of Georgia-Pacific's spending, but its share still exceeds streaming's.