Beyond YouTube and Facebook, Defy Media's Clevver eyes direct connections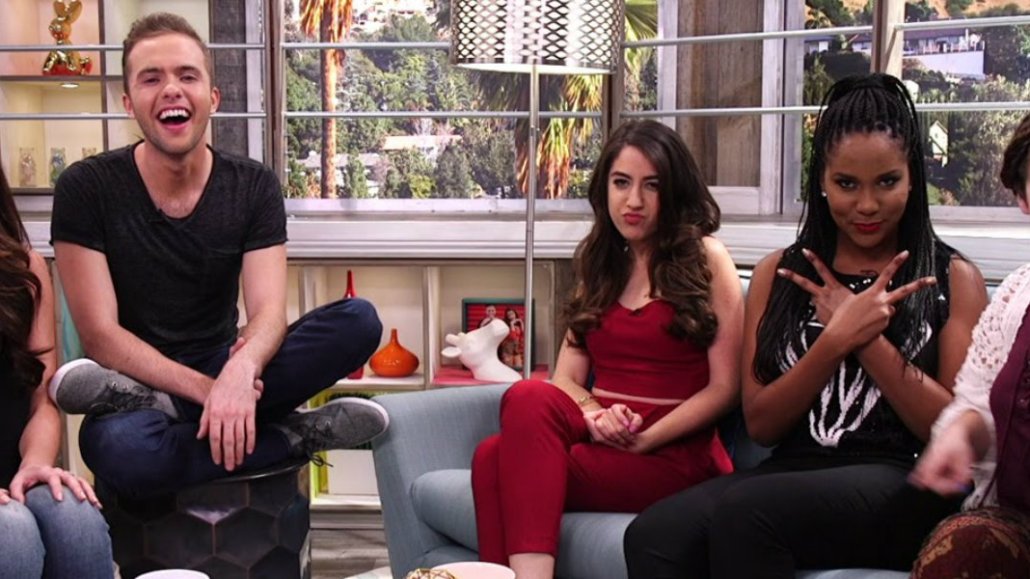 After building sizable audiences on YouTube and Facebook, Defy Media wants to create more direct connections for its entertainment and women's lifestyle brand Clevver Media.
In July, Defy, which owns digital media brands such as ScreenJunkies and Smosh in addition to Clevver, launched Clevver's first website. An editorial staff of five people oversees Clevver.com, posting 16 to 18 written pieces per day. With Defy and Clevver's video focus, about 10 posts per day feature Clevver content produced for Clevver's YouTube channels and Facebook pages.
What comes next is still up in the air, as Defy works out a direct-connections strategy that gets more people to visit Clevver's site or subscribe to a newsletter or some sort of paid media offering. This would not be the first time Defy has built a nonsocial video offering for one of its media brands: For ScreenJunkies, it has a subscription channel priced at $4.99 per month, $59 per year or a $99 annual package that includes ScreenJunkies merchandise.
"The first step in getting some form of direct connection to somebody is by establishing a site presence and having a history of doing it," said Keith Richman, president of Defy Media.
But before Defy creates additional products that get users to subscribe or even pay for content, it wants to get them used to the idea of going to Clevver.com more often.
"For ScreenJunkies, we have hundreds of thousands of active movie lovers who have given us email addresses," Richman said. "How to make the most use of that other than a mailing list has been difficult for us to find an answer to. Plus, we have a clear video relationship with Clevver's audience, so we want to be thoughtful about what we do next."
The decision to launch Clevver.com was also driven by — rather surprisingly — advertiser interest in doing native ad campaigns and site takeovers. (Sales revenue for Clevver is up 60 percent year over year, according to Defy Media.)
"As much as people say websites are dead, we're still getting a fair amount of interest for those types of high-impact web campaigns," Richman said. "Honestly, it's pretty new for us."
The site is already beginning to establish an audience. It reached 2 million unique visitors in August, according to Google Analytics data that Defy provided. Library videos that Defy posts to Clevver.com, which play well within Google search, have driven much of this growth, according to Richman.
That said, YouTube and Facebook remain core focus areas for Clevver. On YouTube, Clevver's network of four channels reached 3.5 million unique video viewers in the U.S. in July, according to comScore. This exceeded the combined unique YouTube viewership of competitors such as Vogue, Teen Vogue, Refinery29, Glamour and PopSugar, per comScore.
In August, the Clevver News YouTube channel hit 95 million video views on YouTube, according to Tubular Labs, placing the channel second behind Jimmy Kimmel's YouTube channel in Tubular's celebrity topics category.
On Facebook, Clevver's network of pages grew to 92.6 million video views in August, according to Tubular, up from 12.6 million video views in August 2016.
As Clevver's audience has grown across YouTube and Facebook, Defy has hired 16 additional staffers for Clevver's core production team, bringing the group's total to 35. The company also frequently hires freelancers for special production projects. This year, Defy Media is also spending 20 percent more toward production and programming for Clevver Media, according to Richman.
Richman credits Clevver's growth to a focus on personality-driven programming, which allows it to differentiate from competitors by not doing how-to beauty and style videos, videos starring influencers or shows produced only when an advertiser is willing to underwrite the costs. (Defy in the past has been vocal about the futility of pursuing the "built-if-sold" model.)
"We have a long history of knowing what works on these platforms and an efficient cost structure try new things without having to break the bank," Richman said.
For instance, during the most recent MTV Video Music Awards, Clevver produced 34 YouTube videos and six Facebook videos covering all aspects of the awards show. These videos cost only an additional $5,000 for Defy to produce (compared to the costs of regular programming on Clevver) and drove 12 million views across both platforms in their first 24 hours, according to Richman.
"What's driving a lot of internal focus right now is how do we replicate that on an episodic basis," Richman said. "We know that if we launch something on Clevver Style, it's probably going to get 250,000 to 750,000 views. But when we have videos that get a million views or more, we're increasingly trying to figure out why that's the case and how we can do it consistently at that level."
Image via YouTube
https://digiday.com/?p=254774