Amid streaming wars, BritBox focuses on older subscribers
July 30, 2019 • 4 min read
•
•
Traditional TV has clung to older audiences as younger viewers increasingly switch to streaming. However, older viewers are also streaming shows and movies on TV, and this demographic may be especially important for subscription-based services to weather the streaming video war.
More than 60% of subscription-based streaming service BritBox's 650,000 subscribers are 45 years old and older. That older audience has helped to keep BritBox's overall subscriber churn in the low single-digit percentages, with churn among 45-and-up subscribers being lower than the overall average, according to BritBox president Soumya Sriraman. "They are not one of many segments that we're catering to; they are the segment we cater to," she said of the older demographic.
BritBox's focus on 45-year-old and older viewers makes sense not only for the anglophilic streaming service but for any subscription-based streaming service. Older viewers are generally considered the core audience for British programming, such as Victorian-era costume dramas, so they may be more inclined than the average person to subscribe to BritBox — a joint venture between BBC Studios and ITV — to watch shows like "Jane Eyre" and Charles Dickens adaptation "Bleak House." But having programming tailored to this audience may be important for any streaming service as the market is about to become even more crowded with the impending launches of Disney+, Apple TV+, HBO Max and NBCUniversal's streaming service.
"In the 'flixpocalypse,' the older audience is going to be the key because 23-year-olds are going to subscribe to one service at a time, if at all," said Alan Wolk, co-founder and lead analyst at consulting firm TVRev. He noted that younger subscribers have a reputation for using family members' or friends' subscriptions whereas older subscribers are more likely to be the ones paying for a subscription.
Subscription-based streaming services are already grappling with subscriber churn. It's become very easy for people to sign up for a service like Netflix to watch the latest season of "Stranger Things" and cancel their subscription after a month to flit over to HBO Now to catch the new season of "Succession." However, the lower churn among BritBox's 45-and-up subscribers shows that older audiences have a penchant for sticking around for the long run. "By the time people get to be 45 [years old], they know their own minds. So if they're a fan of British TV, that's not going to change," said Wolk.
BritBox is counting on older audiences' interests remaining consistent. The two-year-old streaming service has built up a library of shows aimed to appeal to its 45-and-up audience, more than half of whom are female. Programs such as crime drama "Vera" and comedies "Mum" and "Hold the Sunset" star women who are more than 60 years old and are among the service's most popular shows as well as shows that tend to drive people to subscribe to the service, according to the company.
In addition to older subscribers being more likely to stick with the streaming service, BritBox has seen that the female members of this demographic segment are also more likely to stick with individual shows than younger subscribers. "They will come into a show and they will stick with it to the end. The audience that's not female 45-plus is more likely to try out other genres," Soumya said.
That steadfast viewing behavior is consistent with older audiences appearing to be less inclined to waste time browsing for something to watch. Only 24% of 50- to 64-year-old viewers and 13% of 65-plus viewers browse services' menus, compared to 45% of 18- to 34-year-old viewers, according to Nielsen's "Total Audience Report" for the first quarter of 2019. Moreover, when older viewers do browse, they typically don't do so for long. Viewers who are 50 years old and older on average take about five minutes to select something to watch while viewers who are between 18 and 34 years old spend 9.4 minutes deciding and viewers who are between 35 and 49 years old spend 8.4 minutes, per Nielsen.
To keep older audiences coming back and help them quickly find something to watch, BritBox also parcels out its programming in batches rather than all-at-once dumps. If a show has 20 seasons available, BritBox will opt to put up three seasons per month instead of all 20 seasons simultaneously, according to Sriraman. That distribution strategy risks viewers blowing through those three seasons in a week or two, finding something else to watch on or off BritBox and forgetting about the show by the time the next batch of seasons become available the following month. But BritBox takes that into account by having its recommendation algorithm highlight the show on the service's menu when the new batch of seasons become available.
BritBox's batch-release strategy helps to give its subscribers more reason to renew their subscriptions each month. In turn, that may help to fortify its subscriber base at a time when many more companies stand to compete for viewers' subscription budgets. The increased competition may aggravate churn among younger subscribers and reinforce the need for subscription-based services to cultivate a strong base of older subscribers. "The 24-year-olds are not the ones who are going to be making and breaking most of these services," said Wolk.
https://digiday.com/?p=342079
This week's Future of TV Briefing looks at what an industry group's conditional certification of three measurement currency contenders signals about the TV ad business's measurement overhaul.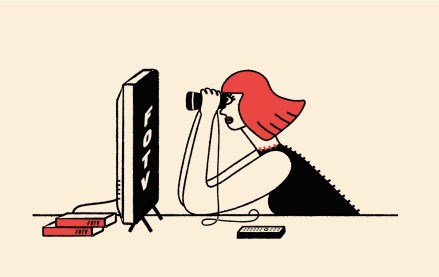 This week's Future of TV Briefing offers an updated list of the key terms that can cause confusion when talking about the TV, streaming and digital video industry.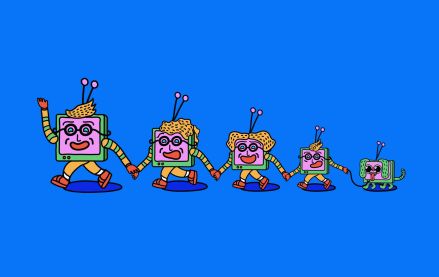 This week's Future of TV Briefing looks at what the Disney-Charter pay-TV distribution deal seems to indicate about the increasingly more-complementary-than-contentious relationship between traditional TV and streaming.