Amazon's Premier League livestreams will carry fewer commercials — at higher prices
December 3, 2019 • 5 min read
•
•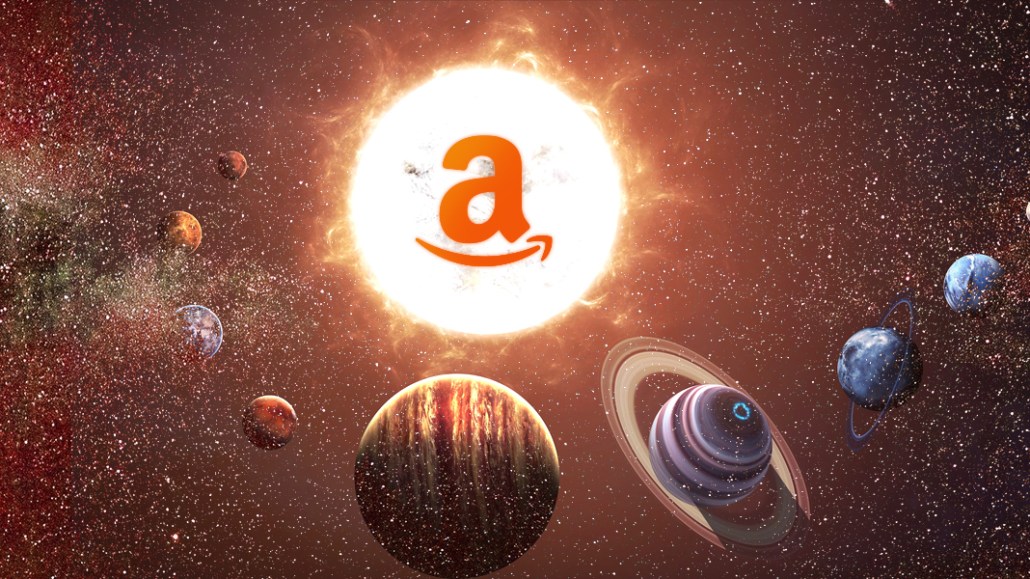 Amazon's push into live sports programming advances on Tuesday night when it streams its first English Premier League soccer games for Prime customers in Britain. Amazon has cut the amount of advertising available during the games — and explored hiking the prices for commercials.
For each match, advertisers have been offered about 13 minutes of TV-like inventory that will air before the game, at halftime and during postgame analysis, according to some ad buyers who asked to not be named. That's less than the total ad load that football fans are generally used to viewing on traditional U.K. pay-TV channels, which can run as long as 20 minutes, one ad buyer said.
Negotiations between Amazon and agencies began this past summer, although upfront TV buying usually occurs toward the end of the year. Three buyers said Amazon offered a starting cost-per-thousand price of 40 pounds ($51.76) for a broadly targeted adult audience. That works out to be two to three times the price of ads Sky has sold for similar Premier League games, when compared like-for-like. A satellite pay-TV broadcaster, Sky holds the lion's share of the league's U.K. broadcasting rights.
"If you're an advertiser, you've got such [good] access to football anyway, why on earth would you want to pay that?" asked one buyer.
"They missed the TV trading season by a long way," said another buyer. "They seemed a little bit naive [about] how the U.K. market traded TV."
Thus far, advertisers of consumer goods and in the automotive and leisure categories have purchased ads for Amazon's Premier League livestreams, according to a person familiar with the matter. Ultimately, the final ad prices will differ by agency and advertiser, after negotiations.
Amazon declined to comment.
Much like Sky, Amazon is selling advertising on "tiers," depending on the attractiveness of a particular match to viewers. What's different is that Amazon's pricing will require advertisers to pay for all viewers rather than, for example, a targeted audience of 16- to 34-year-old men.
Many industry observers view Amazon's initial foray into English soccer as a test, similar to its venture to broadcast the NFL's Thursday Night Football games in the States. Amazon will begin to exclusively air a three-day midweek schedule of U.K. soccer games, starting with Tuesday's matches between Burnley and Manchester City and Crystal Palace against Bournemouth. After this week's round of matches, coverage will continue on Dec. 26. (a U.K. festive holiday), with a schedule that also includes many overlapping games.
Amazon is airing some prize lineups among the 20 games it has snapped up this season, including the fierce Merseyside derby between Liverpool and Everton this Wednesday evening. Thus, Amazon is hoping its streaming of popular competitions like this will encourage more people to sign up for Prime, which costs 7.99 pounds ($10.34) a month for a U.K. subscription.
Buyers said Amazon estimates that a top game will pull in an audience of more than 1 million viewers and near 500,000 for a lower-tier match. By comparison, last season Sky aired 16 live matches with an audience of more than 2 million on average, while BT Sport logged a record audience of 1.7 million for a single game, according to the Premier League. One buyer said Amazon's figures could be affected by the sheer number of games carried on a given day, with many at the same time, which could cannibalize some viewership.
Almost half (46%) of English Premier League fans in the U.K. don't have a subscription to the two premium sports services that currently broadcast live games, Sky Sports and BT Sport, according to Ampere Analysis' online survey of 2,000 U.K. respondents in September. A similar percentage of Premier League fans (43%) subscribe to Amazon Prime.
Amazon Prime subscribers who watch Premier League matches are likely to be younger than 34, have a relatively high household income and live in households with children, according to Ampere's research. For advertisers, this represents an attractive audience that could warrant the high price tags.
And Amazon's biggest point of differentiation — and of potential pricing power — will be on the measurement front. Participating advertisers will have access to such metrics as the number of views of their products on Amazon's retail site, as well as the tally of searches and sales increases linked to subscribers who viewed the livestreamed ads, buyers said. Other industry observers will need to rely on Amazon's release of wider viewing figures.
"We are waiting with bated breath to see what information we'll get out of Amazon as to the viewing figures, how guarded they'll be about how many people actually watch," said Zenith UK managing partner Richard Kirk last week at a conference held by market research firm WARC in London. "The [point of view] we are taking on as an agency is the less [they] tell us, we'll basically take it that not a lot of people watched it. I'm sure if it's a success, they'll rave about the number of people that watched it."
Amazon has experimented with streaming the games of other major sports leagues, including when it struck a deal to carry the NFL's Thursday Night Football games from 2017. Amazon's ad sales approach in 2017 was similar to its current Premier League strategy, although buyers were initially required to also buy non-NFL Amazon ads across destinations on Amazon.com, The Wall Street Journal reported.
Recently, ad buyers have said it remains to be seen whether the quality of Amazon's soccer broadcasts will match those of its traditional pay-TV rivals. Amazon has assembled a star cast of pundits including former Arsenal striker Thierry Henry, former England manager Harry Redknapp and Manchester United goalkeeping legend Peter Schmeichel, who all appeared in a marketing campaign for the launch. Amazon is undoubtedly praying for streams that are free of tech glitches, like last year's issues that marred its U.S. Open coverage in the U.K., as as The Guardian reported.
"The most important thing [Amazon] can deliver is the quality of coverage [that viewers] can expect from a traditional broadcaster," said Misha Sher, Mediacom's worldwide vp of sport and entertainment.
https://digiday.com/?p=354104
This week's Future of TV Briefing looks at how this year's upfront and recent announcements from AMC Networks and Paramount indicate the progression of programmatic in the TV and streaming ad market.
This week's Future of TV Briefing looks at how major streaming service owners' subscription business fared in the third quarter of 2023.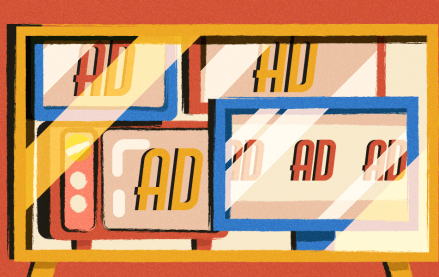 This week's Future of TV Briefing looks at what TV and streaming companies' latest quarterly earnings reports indicate about the state of the TV advertising market.