Amazon rebrands IMDb TV as it ramps up pitch to ad buyers
June 24, 2019 • 5 min read
•
•
It's normally a bad sign when a company rebrands a product six months after launching it. But Amazon's decision to rebrand its ad-supported streaming video service from IMDb Freedive to IMDb TV comes at a moment when Amazon has put IMDb TV at the heart of its inaugural bid for advertisers' and agencies' upfront dollars.
Even though Amazon began pitching its ad-supported streaming video service, IMDb TV, to ad buyers last year before the service had been officially introduced, that pitch — and Amazon's broader video ad sales pitch — has ramped up since the January launch of the service. On June 17, Amazon announced a rebrand of IMDb TV, changing the name from IMDb Freedive, as well as a significant expansion of its catalog of film and television.
Even though IMDb TV's inventory can be bundled with the other video inventory that Amazon offers to advertisers through its demand-side platform, Amazon has made IMDb TV a cornerstone of the e-commerce giant's inaugural bid for advertisers' and agencies' upfront dollars, buyers say, and they expect the rebrand could help invigorate interest. "The rebrand of the name is definitely going to help it pick up steam," said Natalee Geldert, brand media director at PMG.
"They've been hitting the streets pretty hard," Christine Peterson, U.S. digital investment lead at Mindshare, said of Amazon's video ad sales pitch.
However, Amazon's ability to attract advertisers to IMDb TV is still coming into focus, as is what the service is able to offer advertisers. While Amazon wants IMDb TV to be firmly within the consideration set during this year's upfront negotiations, it "remains to be seen," whether that will happen, said Peterson, who didn't want to delve into the agency's upfront strategy with negotiations ongoing.
Though IMDb TV is still new, major advertisers, including AT&T, Capital One, PepsiCo, Procter & Gamble and Verizon, have run ads on it, which inserts brands' 15- and 30-second spots as commercial breaks within movies and shows.
The reasons for advertisers' interest in IMDb TV are clear. For starters, IMDb TV offers a library of proven, brand-safe programming and plans to triple its content library this year with the addition of films like "La La Land" and "A Knight's Tale." Because those shows and films have already been rated for their original distribution, advertisers are able to apply standard controls governing which programming they are comfortable advertising within, such as only advertising within G- and PG-rated movies and blocking ads from running within certain genres of content, Peterson said. And since advertisers can buy IMDb TV's inventory through Amazon's DSP — though not as a standalone option — they are able to target their ads on the service based on the company's shopper data, and they can use Nielsen's Digital Ad Ratings to have an independent measurement of their campaigns.
However, ad buyers continue to have questions about the level of scale and performance that the service is able to deliver, as well as the opportunities to take full advantage of Amazon's broader platform. The size of IMDb TV's audience is "one of the questions that we need to have answered and verified through outside, third-party metrics," said Peterson, who noted that it's a challenge facing any ad-supported platform.
IMDb TV faces other challenges. It is one of many free, ad-supported video services on the market that features a non-exclusive library of old movies and TV shows; others include Roku's Roku Channel, Walmart's Vudu and Tubi. Additionally, the service's branding could limit the service's ability to accrue audiences for advertisers. While IMDb has strong credibility among TV and film aficionados, "many consumers look to IMDb as an entertainment resource, but not necessarily a streaming destination, and most aren't even aware that it's a branch of Amazon's platform," said Jenny Schauer, vp and group director of media at Digitas.
Amazon appears to be trying to establish that branch by featuring IMDb TV within its Prime Video streaming service, in addition to making it available through IMDb's website. The inclusion of IMDb TV within Prime Video means the service provides an opportunity for advertisers to reach viewers on Prime Video's otherwise ad-free service. "It comes with its own built-in audience. It's surprising to me that they haven't done more to market it. It's kind of buried if you're a Prime user yourself," said Peterson, who was not alone in her shock.
"The other day I was thinking to myself, Does this thing even still exist?" Alan Wolk, co-founder and lead analyst at consulting firm TVRev, said of IMDb TV. "I was very surprised that they didn't seem to know what to do with it. I would have thought they would market it every time I log on to Amazon, but they didn't."
Amazon appears to be maintaining some distance between IMDb TV and its broader platform. Advertisers are not currently able to attach calls to action to their ads on IMDb TV for people to purchase an advertised product or add it to their shopping carts on Amazon, according to an Amazon spokesperson. However, IMDb TV is close enough to Amazon's platform that ad buyers are keeping it close on their radars for clients' campaigns. Because of the potential to tie into Amazon's e-commerce platform, Geldert said she expects IMDb TV to "bubble up from more of an ad placement and strategy recommendation" for retail advertisers' heading into the holiday shopping season.
"Although it's too early to tell what performance IMDb TV will deliver, with this mix of both advantages and drawbacks it's fair to say the industry is cautiously optimistic about IMDb TV's longevity," said Schauer.
Subscribe to the Digiday Video Briefing: A weekly email with news, quotes and stats around the modernization of video, TV and entertainment.
https://digiday.com/?p=338676
This week's Future of TV Briefing looks at how major streaming service owners' subscription business fared in the third quarter of 2023.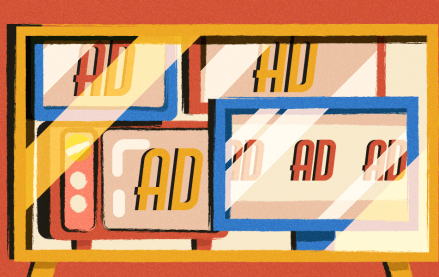 This week's Future of TV Briefing looks at what TV and streaming companies' latest quarterly earnings reports indicate about the state of the TV advertising market.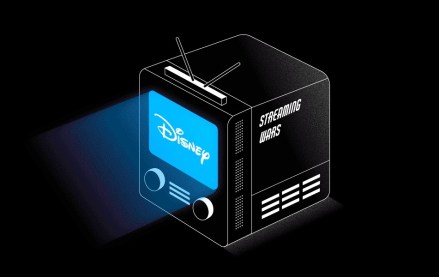 This week's Future of TV Briefing looks at how Disney's data clean room business has progressed since rolling out two years ago.