'Very much about TV advertisers': Amazon is ramping up its Fire TV ad pitch
December 14, 2018 • 5 min read
•
•
Amazon is targeting traditional TV advertisers for its connected TV platform, Fire TV.
A couple months after Amazon began requiring that Fire TV apps let Amazon sell 30 percent of their apps' video inventory, Amazon is in the process of staffing up a dedicated video ad sales team to sell that inventory and compete with Roku for advertisers' connected TV ad budgets. But it's not only connected TV budgets that Amazon is going after. Amazon's current Fire TV pitch is "very much about TV advertisers," said one ad buyer. "They are looking at this as like television: how to break into that space, what's the roadmap to get there and having dedicated people to sell that."
To date, advertisers and agencies have been pitched Amazon's video inventory by the same salespeople that handle the company's search and display ad inventory. As a result, Amazon's Fire TV video inventory has typically been bundled with Amazon's display inventory, which include the banner ads running on Fire TV's home screen, or is packaged as part of larger upfront deals related to Amazon's "Thursday Night Football" livestreams.
More recently, Amazon has been pitching its Fire TV video inventory as a standalone buy and has been asking ad buyers how they would like to be pitched its Fire TV inventory. "My suspicion is the full-court press is coming in the first quarter," said the first ad buyer.
That suspicion is buoyed by Amazon aggregating more Fire TV inventory and assembling a dedicated team to sell it to advertisers. Amazon has been interviewing industry executives to join a dedicated video ad sales team, according to people familiar with the matter. A job posting on Amazon's site for a senior video advertising solutions specialist describes the position as being "responsible for driving sales and usage of our video advertising products among TV buyers at ad agencies." An Amazon spokesperson declined to comment.
"It does definitely feel like they're ramping up and trying to figure out how to bring everything to market," said a second ad buyer.
Ad buyers noticed Amazon's Fire TV pitch beginning to ramp up in late summer when the company began talking to them about an ad-supported Fire TV app in development. As previously reported by The Information, that app will feature movies and TV shows licensed from studios and is expected to be similar to Roku's ad-supported Roku Channel. CNBC had reported that Amazon planned to announce the app in early October, and ad buyers had expected it to debut in late October or early November. But as of early December, Amazon had yet to publicly announce the app or provide ad buyers with an updated release timeline.
The app is not a major part of Amazon's current Fire TV pitch. The sole mention of the app in a pitch deck that Amazon has provided to ad buyers appears on one slide, and describes the app as a "new TV plus movies video service," according to a buyer who has seen the deck.
Amazon's Fire TV sales pitch currently centers on the inventory that Amazon aggregates across other companies' Fire TV apps. In September, Amazon began requiring that ad-supported Fire TV apps provide Amazon with 30 percent of their ad impressions for Amazon to sell to advertisers.
Amazon is trying to gin up TV advertisers' interest in Fire TV by creating more of a fixed-price reserved marketplace, according to ad buyers. Instead of overwhelming advertisers with digital bells and whistles like programmatic auctions, Amazon is selling its Fire TV inventory directly to advertisers. And to impose some price stability, it is putting a ceiling on prices, which ad buyers said was unusual but would help to entice legacy TV buyers looking to keep on top of their forecasted spending. A campaign targeted based on TV's P2-plus rating (anyone two years old and older) is being offered at around $30 CPM but is negotiable, according to ad buyers.
That Amazon is pitching an audience of toddlers and up indicates how the company is not looking to force an array of targeting options upon advertisers accustomed to broad reach campaigns. The P2-plus rating system has been used by other media companies to ease TV advertisers into digital buys. For example, NBCUniversal used P2-plus ratings to sell advertisers on its combined TV and digital inventory for the 2018 Winter Olympics.
That's not to say Amazon's targeting options are limited to viewers' age and gender. There is the ability to layer in basic third-party data, such as household income. Amazon can also create custom audience segments, like "young trendsetters," for advertisers based on its shopper data, which can push prices up to the $40 to $50 CPM range, according to an ad buyer.
However, Amazon still has work to do to make its Fire TV inventory more appealing to TV advertisers. For starters, ad buyers want more controls over where the ads will appear. Currently, Amazon lets advertisers block ads from running in individual apps, but that doesn't help advertisers to avoid apps they may not know about. To that end, ad buyers would like to know ahead of time in which apps their ads may appear (this is something that Facebook has begun offering for its in-stream video ads).
Ad buyers would also like Amazon to incorporate Nielsen's Digital Ad Ratings so they can track that the ads reached the right people. Another ask is for Amazon to sell audience guarantees based on the third-party measurement.
"We need as much transparency as possible. We don't want them to be another walled garden," said the second ad buyer.
Amazon may need to strike a balance between appealing to TV advertisers without alienating digital video advertisers, who have found it hard to get pitched by Amazon on its Fire TV inventory.
"They don't care that a client is spending $1 million-plus a year on Hulu. They're not asking us about those clients in the least bit," said a third ad buyer.
https://digiday.com/?p=315291
This week's Future of TV Briefing looks at what an industry group's conditional certification of three measurement currency contenders signals about the TV ad business's measurement overhaul.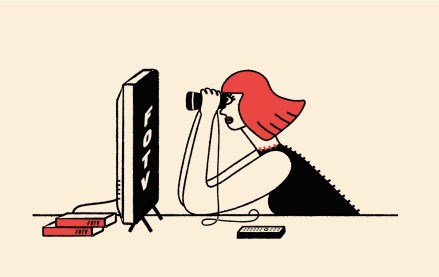 This week's Future of TV Briefing offers an updated list of the key terms that can cause confusion when talking about the TV, streaming and digital video industry.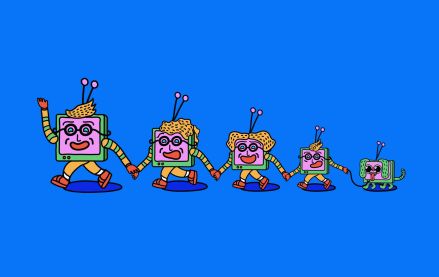 This week's Future of TV Briefing looks at what the Disney-Charter pay-TV distribution deal seems to indicate about the increasingly more-complementary-than-contentious relationship between traditional TV and streaming.