AT&T near deal to buy Otter Media, its under-the-radar streaming video play
November 17, 2017 • 6 min read
•
•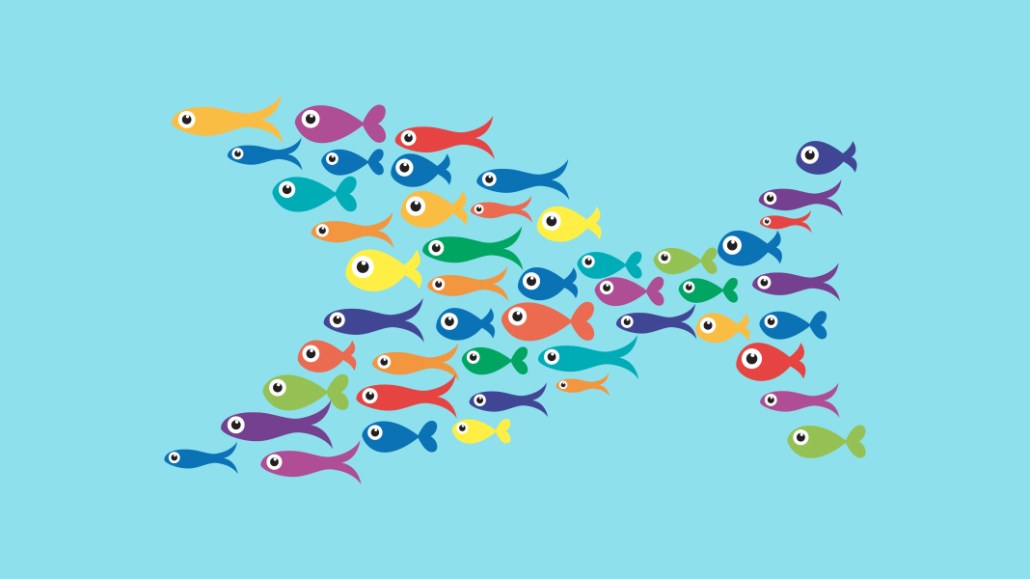 Time Warner is the big fish that AT&T is trying to catch, but the telecommunications giant has another investment that could turn into a valuable streaming content and distribution play once all of the pieces are in place.
Three years ago, AT&T formed a joint venture with The Chernin Group called Otter Media, which would focus on acquiring, investing in and launching streaming video services. The two partners said they committed $500 million to fund Otter Media, which has since served as a digital holding company for a variety of video businesses, including Crunchyroll, Fullscreen, Gunpowder & Sky (a studio founded by former MTV boss Van Toffler) and Hello Sunshine (a digital media company co-founded with actress Reese Witherspoon).
AT&T plans to buy out The Chernin Group's stake in Otter Media to own it outright, according to two sources familiar with the matter. Terms of the potential deal are unclear, but with AT&T and Chernin Group initially investing $500 million in the company, it would be one of the bigger digital video acquisitions. It's also unclear if a deal is signed and already in place, with the sources cautioning that AT&T is — unsurprisingly — focused on getting the Time Warner deal approved first. An AT&T acquisition of Otter Media has been seen as inevitable and a mere formality, according to seven other sources inside or affiliated with AT&T and Otter Media.
Spokespeople for AT&T and Otter Media declined to comment for this story.
When it comes to day-to-day operations, AT&T has largely been a silent investor in Otter Media, according to multiple sources. That would change once AT&T brings Otter Media into the fold, opening up different content and distribution possibilities across a portfolio that could include DirecTV and — U.S. Department of Justice willing — Time Warner assets such as HBO, Turner and Warner Bros.
Otter Media is not the only streaming-related play from AT&T, which launched its internet TV streaming service DirecTV Now last November following its 2015 acquisition of the pay-TV distributor. If Time Warner is the big content bet for AT&T, DirecTV Now is a big part of how AT&T is looking at distribution beyond its own wired and wireless networks. Otter Media would play a relatively small part of this ecosystem, compared to Time Warner, but could have a unique role as a provider of digital video that people have already shown they're willing to pay for.
Subscription video services in the Otter Media portfolio, including Crunchyroll and Rooster Teeth, have a combined 2 million paid subscribers, one source said. It's helped drive double-digit revenue growth for the company each year since its inception, this person said.
Executives at The Chernin Group are in frequent contact with AT&T executives as part of a larger effort to demonstrate the value of the companies in the Otter Media portfolio and the digital media and creator ecosystem at large, one source said.
Since launching in November 2016, DirecTV Now has seen steady growth, to 787,000 subscribers at the end of September, according to AT&T's most recent earnings report. Overall, AT&T has more than 25 million video customers (people who subscribe to AT&T U-verse, DirecTV or DirecTV Now).
How the streaming businesses underneath Otter Media can benefit from the combination of AT&T and DirecTV can be seen in what AT&T is already doing with HBO — before the Time Warner deal has even been approved. Today, wireless customers of AT&T's Unlimited Plus and Unlimited Choice plans can get HBO for free. The Unlimited Plus customers who also pay for DirecTV, DirecTV Now or AT&T's U-verse TV packages also get $25 off.
The AT&T/HBO tie-up led off a new wave of bundling partnerships: AT&T competitor Sprint recently announced a partnership with Hulu to offer Hulu's ad-supported subscription tier at no additional cost for customers of Sprint's unlimited plan.
In talking about the value of Time Warner, which owns Turner, Warner Bros. and HBO, AT&T execs have commented on the potential benefits of being able to package content and services into a bundle that's convenient and affordable for customers.
Speaking at Mobile World Congress earlier this year, AT&T Entertainment Group CEO John Stankey, who will oversee Time Warner if the deal gets approved, said: "We just cannot envision a future where AT&T is relevant if we don't directly participate in some of the water flowing through our pipes."
Otter Media obviously operates at a much lower level than Time Warner, but owns media brands that could benefit and enhance AT&T's distribution products. (AT&T already runs programming from Fullscreen within its Audience Network cable channel.)
For instance, Crunchyroll, which has more than 1 million subscribers paying at least $6.95 per month and is a prized property underneath the Otter Media umbrella, is already helping drive subscriptions to Vrv, a digital channel bundle that's also owned by Otter Media.
One big area of focus for Crunchyroll in the future is getting a TV channel. With plenty of half-hour and hourlong programs in its library, the company could do this without much difficulty.
"TV is clearly an opportunity and one that we are taking a look at," said Colin Decker, COO of Crunchyroll. "There's nothing to share, but it's definitely an area that makes a lot of sense for us. We have differentiated content that has already proven it can reach an audience, and it's capable of reaching an even wider audience across digital and traditional media."
Thanks to DirecTV, U-verse TV and DirecTV Now, AT&T can already offer this distribution — and at scale. Beyond a tie-up with DirecTV, AT&T could promote and distribute Crunchyroll to its wireless customers at a discount.
If approved, the Time Warner merger certainly opens up more opportunities for Crunchyroll and other Otter Media businesses, including Witherspoon's Hello Sunshine and the studio Gunpowder & Sky.
"We're still keeping everything on an arm's length basis, but there's so much that can be done — and we're thinking about that a lot right now," said one Otter Media source.
Of course, just because AT&T can do a lot of things with Otter Media doesn't mean AT&T will. While not impossible, there aren't many examples of smaller digital companies thriving inside larger entities, said Brian Wieser, senior analyst at Pivotal Research. It can be difficult for small, entrepreneurial groups to get access to resources inside a big company and the runway they need to continue growing.
And while $500 million is a lot for a digital holding company, it's a rounding error for a company the size of AT&T, according to Wieser.
That said, there's optimism in Otter Media about what's possible once AT&T becomes a more active parent.
"If everything happens as intended, certainly there's going to be broader play as to how a combined AT&T and Time Warner entity would look at emerging opportunities in a holistic way," Wieser said. "But that's some undefined amount of time away."
https://digiday.com/?p=263626
This week's Future of TV Briefing looks at how this year's upfront and recent announcements from AMC Networks and Paramount indicate the progression of programmatic in the TV and streaming ad market.
This week's Future of TV Briefing looks at how major streaming service owners' subscription business fared in the third quarter of 2023.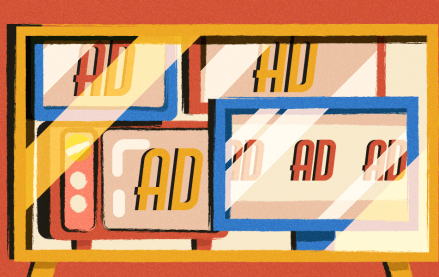 This week's Future of TV Briefing looks at what TV and streaming companies' latest quarterly earnings reports indicate about the state of the TV advertising market.