Addressable TV is poised for a breakthrough in the UK
January 15, 2019 • 5 min read
•
•
TV broadcasters are making strides to digitize TV in the U.K., but there are plenty of hurdles to overcome.
When Sky's commercial executives hosted agencies at wine merchant Berry Bros & Rudd's in London throughout October and December, they promised 2019 would be a year of change. The broadcaster's boss of ad sales John Litster talked up its newfound ability to dip into the deep pockets of new owner Comcast to buy more original content as his deputy Jamie West touted how its tech could monetize in new ways.
With Brexit looming and revenue declines forecasted across the board, broadcasters are much more interested in securing committed revenue from agencies rather than negotiating deals based on what share of revenue they get, according to the five media buyers interviewed for this article. It's less to do with how people consume TV and more about how broadcasters continue to make money amid so much economic uncertainty and the lack of a major sports event to sell.
"The TV model isn't broken in the U.K., but there's pressure on the traditional spot for all commercial broadcasters and they're having to think of ways to ease their reliance on that revenue," said James Wilby, the trading director at Dentsu Aegis' media investment arm Amplifi in the U.K. "There's much more of a focus on how those businesses generate cash through on-demand content."
Growth is set to come from addressable ads around on-demand content than linear. TV ad spend during the first few weeks of 2019 suggest as much. Spend on TV ads was up 2 percent in January and is up 1 percent in February, according to GroupM. There's no pressing need for Sky, ITV or Channel 4 to rush to scale an addressable ad business from linear broadcasts when there's still money to be made. There is, however, a need for those businesses to start to think about how they make more money from the limited addressable audiences they are able to sell.
"The broadcasters we speak to want to ensure the volumes they currently receive continue with linear impacts beginning to drop off," said Matt Hamilton, head of AV at Wavemaker. "Now, broadcasters are starting to look video and addressable TV as a way to offset any revenue that may be lost in the future from declining impacts"
Changes from Sky are all geared toward making it easier for buyers to plan and buy its addressable ads.
Commercial executives are pitching new features to agencies that let them better define the audiences they want to target and the medium they want to reach them as well pick what metrics they want to optimize against, said one Sky executive who was not authorized to talk to Digiday.
"Sky is working on making more research and data available to advertisers to show how they can use the platform's various touchpoints to run more relevant campaigns," said Hamilton. "It's a shift away from just looking at the impact of linear TV advertising with a bit of addressable video on top."
Eventually, the more refined planning process for addressable ads, as well as the buy itself, will be automated, with Sky set to finish the build of a supply-side platform later this year. Once done, the broadcaster's ad tech will allow multiple demand-side platforms to be able to access its inventory in real-time.
"Data-driven addressable advertising means clients can use TV for brand-building and for sales activation, so we don't push a particular platform or product," said Andrew Mortimer, director of client strategy at Sky Media. "We think it's important to understand the advertisers' objectives first and then build a campaign which delivers on them."
Neither ITV nor Channel 4 has made their inventory available for addressable advertising via Adsmart — yet. ITV reportedly has reservations over the amount of ad revenue it would have to share with Sky to use its tech, while Channel 4 is still in talks over a potential deal said, Jonathan Lewis, head of digital innovation and partnerships at Channel 4. Despite being in disagreement over Adsmart, both broadcasters are expanding their own ad tech offers as well as backing a separate addressable platform for the U.K. hybrid digital-terrestrial and IPTV platform YouView, which is in around 3.5 million homes.
"The addressable linear market is a longer-term play for the business, but it's one that will help the growth of TV in the medium to long term," said Lewis. "In the last six to eight months, we've seen a significant increase in the number of box sets people watch. Our boxset viewing was up around 50 percent year-on-year in 2018, so there's definitely a change happening in the overall viewer behavior on VOD."
Growth in viewership of VOD is an opportunity to go after SME businesses that would have otherwise poured their ad budgets into online media.
ITV has started reaching out to those smaller advertisers, through either its own sales team or independent agencies, said one media buyer who has met with the broadcaster on condition of anonymity.
"Now, ITV's commercial teams are coming to us directly to work with our clients because they know we're not an agency that does revenue share deals and so can spend our budgets without bias," said the agency exec. "There are also more case studies shared by the commercial team to demonstrate the business impact of ads on the ITV Hub."
Plans are underway at Channel 4 to make its own addressable ads business, which accounts for 80 percent of the money made from the All 4 on-demand service, more accessible to SMEs, though Lewis would not reveal any more details.
"I think having a product that's able to target SMEs that may have felt the cost of entry to TV was a significant barrier is something we're looking at, particularly on the broadcaster VOD side," said Lewis.
Growing the addressable market will not be without its challenges.
A steady decline in the number of TV sets per household could make it harder for broadcasters to grow an addressable business, said Paul Gray, director of research and analysis at IHS Markit.
"Usage behavior with catch-up viewing points to a stronger separation in viewing habits between shared and personal viewing," said Gray. "The business is moving toward a single large set in the living room. Of course, there will be many consumers who want secondary sets, but overall more homes will have only one."
https://digiday.com/?p=318281
This week's Future of TV Briefing looks at what an industry group's conditional certification of three measurement currency contenders signals about the TV ad business's measurement overhaul.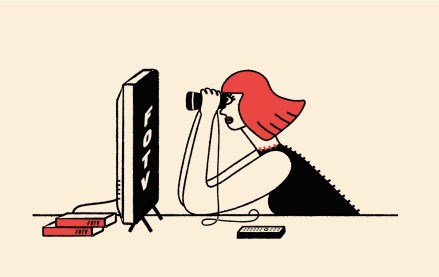 This week's Future of TV Briefing offers an updated list of the key terms that can cause confusion when talking about the TV, streaming and digital video industry.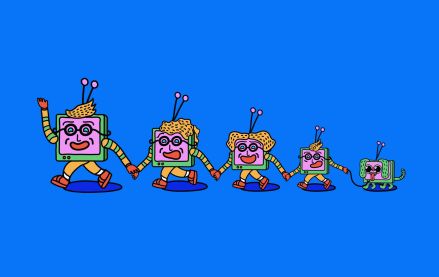 This week's Future of TV Briefing looks at what the Disney-Charter pay-TV distribution deal seems to indicate about the increasingly more-complementary-than-contentious relationship between traditional TV and streaming.