People primarily visit AccuWeather's site or use its apps to check the weather. But the company is increasingly succeeding in getting them to stick around to watch videos, whether that be user-generated videos surveying storm damage or editorial videos breaking down the science of weather.
Last year AccuWeather made its videos appear more prominently on its desktop site, such as by placing trending videos immediately underneath its local weather forecasts. That contributed to the company's video view count increasing by 300 percent year over year in 2018 to finish the year with 650 million video views.
In February 2019, AccuWeather's digital properties received 4.3 million unique video viewers, a 149% increase from February 2018 when it received 1.7 million unique video viewers, according to figures provided by Comscore. By comparison, The Weather Channel's digital properties received 2.9 million unique video viewers in February 2018 but did not receive enough unique video viewers in February 2019 to meet Comscore's minimum reporting threshold. A spokesperson for The Weather Channel said that the company has had an issue with Comscore's tracking mechanism and is working to fix it. The spokesperson also said that The Weather Channel received 2.6 billion video views in 2018 across its site and apps.
The company plans to update its mobile site and apps this year to more prominently feature videos on those properties, as it did last year on its desktop site. In March AccuWeather began using JW Player's video player across all of its properties because it loads videos faster, particularly on mobile, than the video player that AccuWeather had previously used, Fulepp said.
"We are in the process of a significant relaunch of our web properties. That's coming in early Q3, so I think you'll start seeing even more video on mobile," said Kurt Fulepp, global chief product officer at AccuWeather. Additionally AccuWeather will be making "big changes" to its mobile apps by the end of this year, he said, and video will be part of those changes.
AccuWeather's increased video view count was likely helped by the fact that its videos are often very short. If a video is longer than two minutes, it's considered long-form, said Trish Mikita, vp of content at AccuWeather. Given the short duration of its videos and the fact that another video automatically starts after one finishes, AccuWeather typically see people sit through four videos per session, said Fulepp. He added that people watch a video to completion 80 percent of the time once it has started playing. That people are watching multiple videos at a time and to completion ought to help AccuWeather's pitch to advertisers since it runs ads before the first video that someone watches and inserts ads between videos.
AccuWeather's primary focus remains providing people with weather information. But video plays into the company's efforts to ensure that people continue to visit its properties to check the weather. When AccuWeather is able to get someone to view its content after checking the weather, it has found those people become more loyal users, according to Mikita. "Content consumers generally consume more pages per session," she said. Those additional page views translate into more opportunities for AccuWeather to serve people ads.
The mobile redesign may be particularly important to the future of AccuWeather's video viewership given the disproportionate role that desktop has played in the past. In 2018 AccuWeather's desktop traffic in the U.S. accounted for most of its video views, according to Fulepp. However desktop represents a minority of the publisher's traffic. In February 2019, AccuWeather's mobile site and apps received 41.8 million monthly visitors and 17.1 million daily visitors compared to its desktop site that received 7.6 million monthly visitors and 1.1 million daily visitors, according to Comscore figures published to AccuWeather's site.
AccuWeather has also made editorial changes in a bid to grow its video viewership. In February the company announced that it had combined its digital media content group and its AccuWeather Network team that produces content for its linear TV network into a single media content group. Merging the digital and TV content teams has enabled AccuWeather to be more efficient with the content that it produces for the two channels. There are restrictions that prevent AccuWeather from syndicating all of its TV content across its digital properties, so having the combined content team makes it easier for AccuWeather to identify opportunities to produce content for both TV and digital and to repackage TV content for digital, Mikita said.
This article has been updated with comment from The Weather Channel.
https://digiday.com/?p=329560
This week's Future of TV Briefing looks at what an industry group's conditional certification of three measurement currency contenders signals about the TV ad business's measurement overhaul.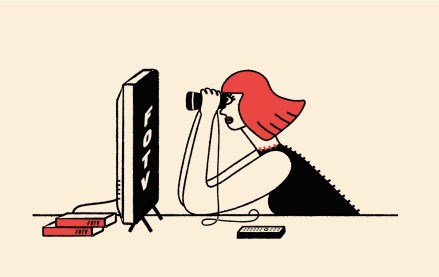 This week's Future of TV Briefing offers an updated list of the key terms that can cause confusion when talking about the TV, streaming and digital video industry.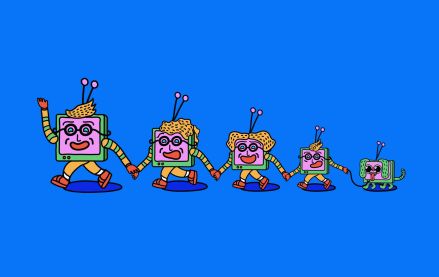 This week's Future of TV Briefing looks at what the Disney-Charter pay-TV distribution deal seems to indicate about the increasingly more-complementary-than-contentious relationship between traditional TV and streaming.