ABC News is focusing on free video services for its livestreaming channel
September 25, 2018 • 4 min read
•
•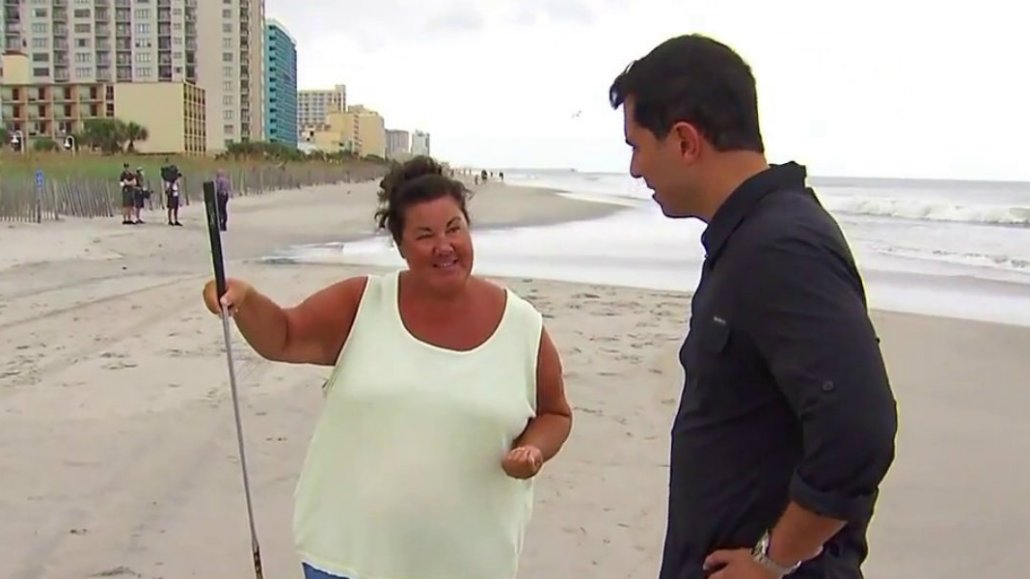 ABC News is eyeing free, ad-supported streaming services to grow its new livestreaming video channel ABC News Live.
Launched in April, ABC News Live is a 24-hour streaming channel that provides live coverage of breaking news and events. Programming on the channel includes livestreams produced by ABC News production teams and reporters from around the world, as well as user-generated videos sourced and cleared by the outlet's news-gathering team. ABC News has the ability to ingest up to 10,000 livestreams from around the world that it can use to program ABC News Live, said Colby Smith, svp of content and partnerships for ABC News.
At launch, ABC News Live became the first livestreaming provider within the Roku Channel app, a free video app available on Roku-connected TV devices and the web. Since then, ABC News Live has expanded to Facebook Watch as part of a broader content deal between Facebook and ABC News. It's also available on ABC News' own site and apps.
Looking ahead, Smith said ABC News is focusing on finding distribution from the growing number of free and ad-supported streaming platforms. In addition to the Roku Channel, services such as Pluto TV and Xumo give video programmers the chance to reach audiences increasingly watching content on web-connected TVs. Amazon is also reportedly working on a free ad-supported streaming channel that would rival Roku's.
"I'm more excited about launching on some of these new video services than, frankly, I am about building another app for another device," said Smith. "There's a much bigger audience there."
For ABC News, the key is to focus on platforms that are free. That means ABC News is not looking to collect direct subscription dollars for ABC News Live and won't require users to pay for cable in order to access the channel.
"Our ambition is to take [ABC News Live] everywhere the audience is," Smith said. "What's key in meeting the audience where they are is staying ungated and unauthenticated. It's beneficial to us in not being a traditional 24/7 cable news network, but by having the same global news-gathering operation as those channels do, we can more aggressively explore these ungated environments without needing to protect an older business model."
Smith declined to comment on specific business terms with Roku and Facebook watch, but said that ABC News would look at multiple business models including revenue-sharing agreements as well as being paid directly by distributors. (With the Roku Channel, the platform is sharing ad revenue with live video programmers; Facebook, meanwhile, is paying news publishers big and small and sharing some ad revenue for Facebook Watch deals.)
"There's no standard business agreement that's going to work for everyone, but we do think [ABC News Live] is going to be a material business driver for ABC News in the future," Smith said.
ABC News Live itself is the culmination of years of investment from ABC News to produce and distribute livestreaming video across platforms, Smith said. For years, ABC News' own website and app have offered as many as eight simultaneous livestreams of its news coverage from around the world.
"We have been developing this since the Boston Marathon bombing: We had feeds from local affiliates, our own feeds on the street, and YouTube feeds from users that we cleared," Smith said. "When you bring those different perspectives together into a single UI, you are telling more stories than any single linear cable channel."
ABC News Live is a play for ABC News to reach younger viewers, especially those who have either cut the cord or never paid for one to begin with. In this context, distribution inside free streaming services that these people are frequenting becomes important.
"In the sense that it can get [young] people to think of ABC News as both relevant and somewhat cutting edge, it's a great idea — one that, in the long run, is going to be far more valuable to them than capturing the email and IP addresses of a few hardcore ABC News fans," said Alan Wolk, lead analyst for TVRev. "It's also a better move than running the sort of 'news for dummies' segments that many services are offering on social media."
Since its launch, ABC News Live has grown to "hundreds of thousands" of unique viewers per week across platforms, Smith said. Unique viewers are roughly evenly split between the Roku Channel, Facebook Watch and ABC News' own platforms, with ABC News' owned-and-operated properties leading the way. That said, ABC News Live on the Roku Channel accounts for a majority of watch time among the platforms, the company said.
"It's predominantly the Roku Channel, which is to be expected," Smith said. "Livestreaming works better in an environment where video is the only thing people are interested in."
This story was updated to include information on viewership data for ABC News across different distribution platforms.
https://digiday.com/?p=304561
This week's Future of TV Briefing looks at how this year's upfront and recent announcements from AMC Networks and Paramount indicate the progression of programmatic in the TV and streaming ad market.
This week's Future of TV Briefing looks at how major streaming service owners' subscription business fared in the third quarter of 2023.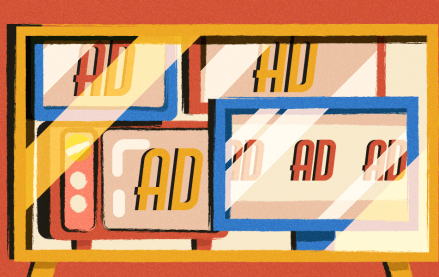 This week's Future of TV Briefing looks at what TV and streaming companies' latest quarterly earnings reports indicate about the state of the TV advertising market.