Hulu's marketing chief Kelly Campbell: We need to make sure we break through this crowded ecosystem
June 10, 2019 • 4 min read
Hulu marketing chief Kelly Campbell has a big task ahead of her: As the streaming world gets more crowded, Hulu needs to stand out and remain relevant as a brand and streaming service. That means a big marketing war chest and backing from a new parent company that's obsessed with winning in streaming video.
Hulu is pushing forward with a big brand marketing campaign. Why?
When I joined Hulu [in July 2017], the top priority was to invigorate the brand. We have been focused on breaking through to consumers.
And turning them into subscribers.
100%.
It's been a big year for Hulu on that front — the service has added more than 10 million subscribers since the start of 2018 — how much has marketing played a role in getting subscribers?
Marketing has played a big role, but it can't do it alone. If you look at Hulu, Hulu is a product, a customer experience, content and a service — it's all intertwined. The efforts to invigorate our brand from a marketing perspective have helped both externally and internally.
The big brand campaigns have certainly resonated. If you look at things like us launching our doc "Fyre Fraud" five days before Netflix, that sparked a tremendous amount of buzz. This past February, we debuted the trailer for "Handmaid's Tale" season three during the Super Bowl. It referenced Reagan's "Morning in America" commercial. That was not an easy or straightforward decision, but it worked and we are going to continue activating in these ways.
Streaming video is a crowded field and is about to get even more competitive with new services coming from Disney, WarnerMedia, others. How does Hulu plan to stick out and message that it's different and indispensable to consumers?
Competition is certainly alive and kicking in our space — and it's great because it spurs innovation and keeps us all on our toes. But there can be confusion for consumers. What we're aiming to do is consistently make it clear that Hulu brings a better TV opportunity to consumers. That means bringing attention to what makes Hulu different, which is that we offer the most choice and control when it comes to streaming TV live and on-demand, with or without ads. We also have premium add-ons with HBO, Showtime, Cinemax. And unlike cable or broadcast and some other streaming players in our space, you can easily move between these plans with Hulu. If you love football, you can sign up for Hulu Live TV during the season and go back to the on-demand option in the off-season. We don't mind; we're telling consumers that this is a better way to watch TV. We need to make sure we break through in this crowded ecosystem, and this is how we can create that direct connection.
Hulu's ad business is big — $1.5 billion in revenue in 2018 — but recent comments from Hulu's CEO indicated that Hulu will emphasize the ad-free option more to customers. How so?
It goes back to providing customers with choice and control — and our Hulu no-ads plan is an example of that. We want customers to know that there is a choice and that's what makes Hulu better. We already have a campaign out in the market now with that messaging. I think we will continue to emphasize that choice, but as part of that also talk about live and on-demand, ads and no ads. [The ad-free option] is going to continue to be a part of our story, but I don't see it being the whole story.
In marketing a subscription service, how do you balance brand with performance?
It's not one or the other. There's a tendency to ask how to invest brand dollars versus performance dollars; I have one team looking after all of that. I want them to be looking at all of these channels holistically and optimizing constantly.
How much of your marketing is done in-house versus working with outside creative and media agencies?
This year we are on track to launch more than 40 original shows and films. Each of those projects has its own brand presence, and in many cases, its own campaign. We have that in-house in terms of both creative and media, but we also have a creative agency of record and a media agency of record. Our plan is to continue down that path because there are benefits to having outside agencies having a perspective that doesn't come with the baggage that you get when you've worked on a brand for a long time.
How much are you spending on marketing this year? Because it sounds like a lot.
A lot.
Are you gonna give me a [dollar] number?
Nope.
https://digiday.com/?p=337068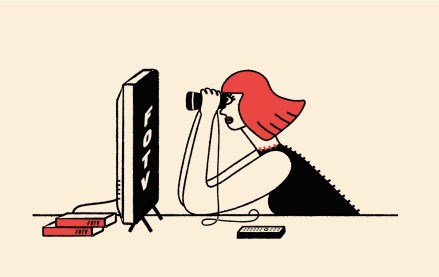 This week's Future of TV Briefing offers an updated list of the key terms that can cause confusion when talking about the TV, streaming and digital video industry.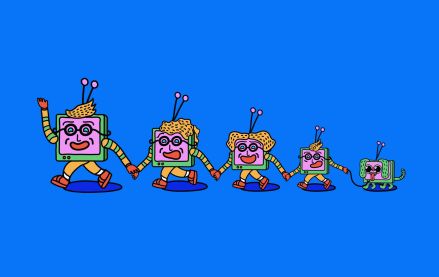 This week's Future of TV Briefing looks at what the Disney-Charter pay-TV distribution deal seems to indicate about the increasingly more-complementary-than-contentious relationship between traditional TV and streaming.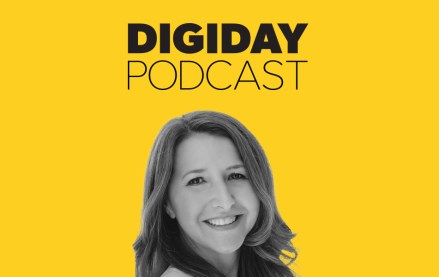 September 12, 2023 • 3 min read
Traditional TV now accounts for less than 50% of Georgia-Pacific's spending, but its share still exceeds streaming's.