It wouldn't be a typical year in digital media without a tsunami of mergers and acquisitions. And 2016 had plenty — 331 in the first nine months alone — in ad and marketing tech.
A quick scan of all the ad tech acquisitions of the year shows a notable trend for 2017: Video is where the action will be. Here's a recap of some of the biggest acquisitions of 2016, and what they signal for 2017 and beyond.
Verizon's (troubled) ad tech leap 
Verizon shelled out $5 billion on Yahoo this year, inheriting a pretty major advertising business in the process, one of which puts the network more firmly in the ring to counter Facebook's and Google's ad dominance. Yahoo's portfolio includes its native ad product Gemini and video ad platform Brightroll. And yet the buyout has since hit a few road blocks. Yahoo has suffered two fairly damaging email hacks, with the second supposedly affecting 1 billion user accounts. Reports have since surfaced claiming that Verizon is either looking to cut its buying price or exit the deal.
Biggest ad tech acquisition: Adobe snares Tubemogul
In 2016, video supply-side platforms were hot. Programmatic display advertising has become a commoditized space, and there's a desperate need for an SSP clear out. But one thing 2016's acquisitions map makes crystal clear is that video-advertising competition will heat up next year. Content-recommendation firm Taboola bought video SSP Convert Media for just under $100 million, and programmatic TV firm FreeWheel, which works with U.S. and U.K. broadcasters, boosted its video capabilities by gobbling up video SSP StickyADS.tv. Meanwhile, on the heels of a $47 million round of founding video ad tech firm Teads bought British interactive video platform Brainient. But by far the biggest video ad tech acquisition of the year was Adobe's $540 million purchase of video exchange TubeMogul.
Most hotly anticipated IPO: AppNexus
Ad tech firm AppNexus, which has had backing from WPP, but has held onto its independence, quietly filed for an IPO in June. The company has also fared well against a challenging market backdrop of lay-offs, sinking stock prices, and a drying-up of venture capitalist funding. The firm was valued at $1.8 billion in a 2015 funding round and has been predicted to go for as much as $2 billion, according to reports. The company also shed 150 of its staff in a move many anticipate to be in preparation for the pending public offering.
Ad tech has become such a commoditized sector that more consolidation is expected next year. Hot new areas like header bidding have led to a string of new vendors on the market. But with Amazon and Google now pushing hard into header-bidding services, consolidation is inevitable. As such, a strong price tag for AppNexus will bode well for other independent ad tech firms.
"A healthy AppNexus is very important to the whole ecosystem," said one ad tech exec who preferred to stay anonymous. "I would say every single player in the industry should be buying stocks in AppNexus."
This year's only ad tech IPO: The Trade Desk 
AppNexus may be the most talked-about ad tech vendor IPO coming in 2017, but DSP The Trade Desk takes that crown for 2016. And it had a big impact on the average state of ad stock prices, which took a pummeling earlier in the year. The DSP's IPO actually bumped up the average of all ad tech stocks, which were flailing. It's given many in the industry hope that there is life in the IPO yet, and that M&A isn't the only exit route option.
Management consultancy encroachment
Accenture's purchase of last-standing London-based independent ad agency Karmarama may not be strictly in the realm of ad tech vendor buyouts, but it's indicative of how data-rich management consultancies are still trying to take over ad land. For several years now, management consultancies have been thorns in agencies sides, increasingly competing for the same client accounts. Deloitte, IBM Interactive Experience, and Accenture are three of the most notable. And yet, for all their data resources and mega investment budgets, they've never quite managed to convince anyone that they have the creative talent and reputation to match. But they won't stop trying, and Accenture's move on Karmarama, reportedly for £50 million ($62 million), was a stark reminder of how competitive the landscape is getting.
https://digiday.com/?p=215401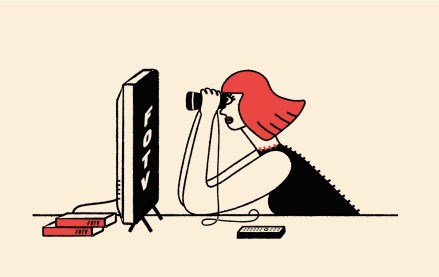 This week's Future of TV Briefing offers an updated list of the key terms that can cause confusion when talking about the TV, streaming and digital video industry.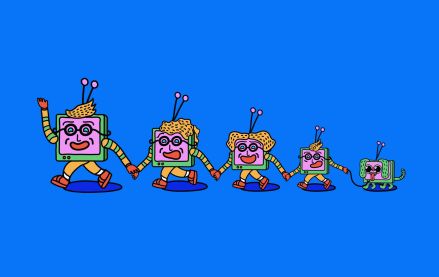 This week's Future of TV Briefing looks at what the Disney-Charter pay-TV distribution deal seems to indicate about the increasingly more-complementary-than-contentious relationship between traditional TV and streaming.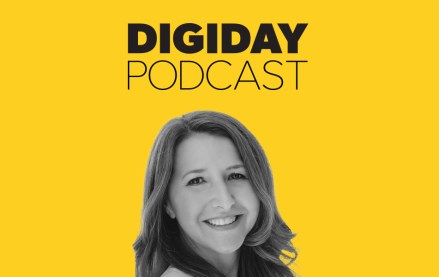 September 12, 2023 • 3 min read
Traditional TV now accounts for less than 50% of Georgia-Pacific's spending, but its share still exceeds streaming's.