10 months in: How youth-focused video publisher Kyra TV hit seven-figure revenue
December 14, 2017 • 3 min read
•
•
British video publisher Kyra TV has published three original, long-form video series for youth audiences since its debut 10 months ago. The first two series, "PAQ" and "Greatness," have attracted advertisers, including Converse, Mennace, Ray-Ban and Nike, generating seven-figure revenues in total, according to Kyra TV.
The third series, "Bad Canteen," launched on Dec. 7 and features six friends from London who can't cook embarking on a mission to become chefs. All three series have lived on YouTube as well as on Kyra TV's site, and the 30 videos created so far have generated a total 6.5 million views, according to Tubular Labs data.
Kyra TV's three 27-year-old founders have specifically avoided being seduced by the quick scale opportunities on Facebook where other publishers have built huge view counts off of three-second views. Instead, they're betting on cultivating a loyal audience of young people who want premium, long-form video content that advertisers desperately want to get in front of. For now, the distribution platform is YouTube, and the focus of all content is lifestyle — an easier sell for advertisers prioritizing brand safety. Kyra TV has 116,000 YouTube subscribers, and in October, it had just under a million views on YouTube, according to Tubular Labs data.
"It's a fallacy that young people don't want to watch long-form content; it's just that the majority of digital content being produced is quite poor right now," said Kyra TV co-founder Devran Karaca. "We're here to change that. Our goal is to be what cable TV was 15 years ago for a new, digital generation."
Having a young team helps. The average age of the 35 Kyra TV employees is 24. The team also does extensive test groups with young people, who are brought into the office to give the company ideas on the areas in which they want more content.
When coming up with content ideas, the team homes in on what brands are hot with millennials in areas like streetwear, for example. Then, it builds an editorial concept around what would be attractive for a brand to integrate with.
Three episodes of "PAQ," its first men's fashion series aimed at 18- to 24-year-olds, were co-branded with men's clothing brand Mennace. Those branded episodes had a 71 percent watch-through rate per episode and an average watch time of 13 minutes, according to Kyra TV. "In a world of shady visibility and three-second views, to produce branded content that is 18 minutes long, receives millions of views and actually drives results for an advertiser is virtually unheard of," said Karaca.
As digital media companies face reality, their previous braying about super high video views on social platforms has quieted. Kyra TV is making an effort to be critical of its own metrics, scrutinizing watch time and view-through rates rather than tout overall view counts, which don't give a genuine reflection of viewer engagement. The company claims over 50 million minutes of audience watch time on its shows to date. That focus on pitching watch time figures compared to generic mass view counts is now attracting blue-chip clients, according to Karaca.
Its second show, "Greatness," features two friends, Emerald and Ashton, who embark on a mission to understand what greatness is, spending time with and learning from people they single out for being inspiring and extraordinary around the world. Kyra TV has just secured a partnership with HP to create a three-episode special following the two hosts. The next season for "PAQ" will go live in January and has secured a sponsorship with Adidas Originals.
https://digiday.com/?p=267757
This week's Future of TV Briefing looks at what an industry group's conditional certification of three measurement currency contenders signals about the TV ad business's measurement overhaul.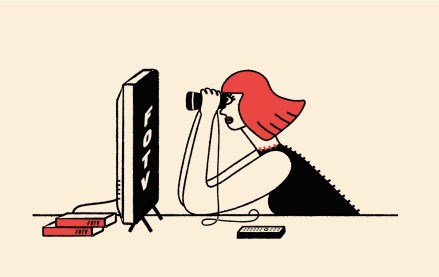 This week's Future of TV Briefing offers an updated list of the key terms that can cause confusion when talking about the TV, streaming and digital video industry.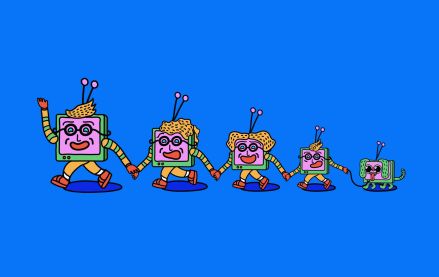 This week's Future of TV Briefing looks at what the Disney-Charter pay-TV distribution deal seems to indicate about the increasingly more-complementary-than-contentious relationship between traditional TV and streaming.