NBCUniversal and CNN lead the nominations for the 2018 Digiday Publishing Awards
February 7, 2018 • 6 min read
•
•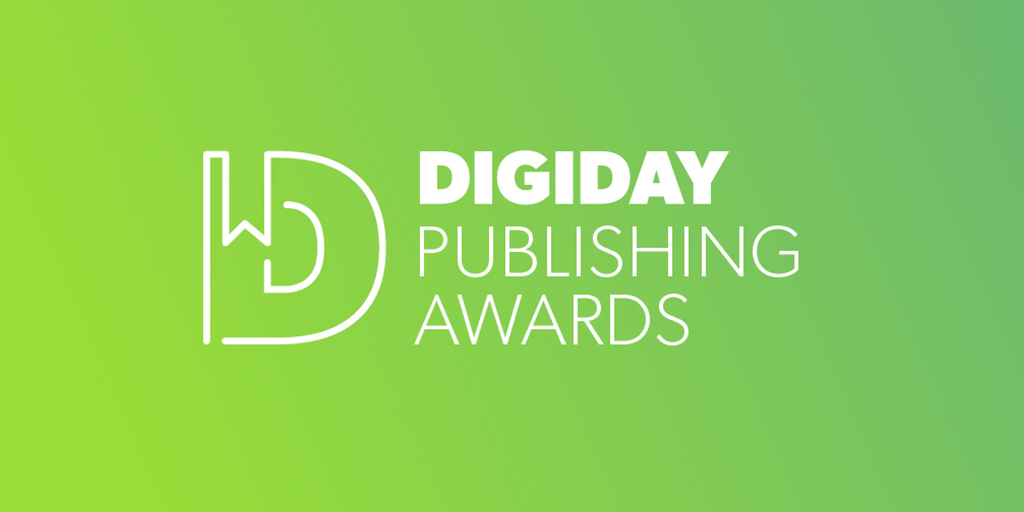 NBCUniversal and CNN's Courageous Studio are leading in the 2018 Digiday Publishing Awards with six nominations each.
NBCUniversal is nominated across NBC News Digital, NBC News and CNBC for six awards total. NBC News Digital's svp Nick Ascheim is up for Publishing Executive of the Year, while its social media and commerce efforts are nominated for Best Use of Snapchat, Best Use of Facebook Live and Best Use of a Messenger Bot and Best E-Commerce Strategy. CNBC is up for Best Branded Content Program for its work with Chase Ink.
CNN's Courageous Studio, which has won three Digiday Video Awards, is up for six more. Its work with Volvo during the August 2017 eclipse, "Racing The Sun," is up for four nominations. It's up for Best Branded Content Program – B2B for "The Ring Bearer," which chronicles a young man's journey to propose to his childhood sweetheart. It's also in the running for Best Content Studio.
Chetan Patel, Digiday Publishing Awards judge and head of social video and publishing at NowThis, said, "I was impressed by the consistent ability of top publishers to produce content that's not only true to their values, but is engaging to audiences and responsive to the constantly-changing and ever-growing variety of platforms."
Bleacher Report's senior vp of content Joe Yanarella echoed Patel: "At a time when media companies need to be collaborative and solution-oriented with partners to be successful, to see that compelling human drama, innovative storytelling formats and focused creative vision still reign supreme bodes well for the industry."
View the full list of finalists below. The gala will take place March 29 at Chelsea Piers in New York City. Ticket are available for purchase here.
Publisher Of The Year
Hearst Magazines Digital Media – Delish
Great Big Story
Bleacher Report
The Players' Tribune
Dotdash
Publishing Executive Of The Year
Rich Routman, president & CRO, Minute Media
Nick Ascheim, svp, NBC News Digital
Neil Vogel, CEO, Dotdash
Ankush Gupta, COO, Revenu8
Best New Vertical/Brand
NowThis – NowThis Her
TeamWorks Media – La Vida Baseball

STAT – STAT
The Players' Tribune
The Washington Post – The Lily
Best Use Of Snapchat
The Washington Post – Snapchat Discover Channel
Refinery29 – Snapchat Discover Channel
Conde Nast – Self on Snapchat: "Wellness You Can Trust"
NBC News – "Stay Tuned"
Scripps Networks Interactive – Food Network Snapchat Discover
Best Use Of Instagram
Nasdaq – Stitch Fix Goes Public
NowThis – Vegas Victims Tribute
Domino Media Group – @dominomag Instagram
The Washington Post – @thelilynews on Instagram
Bleacher Report – "House Of Highlights" Instagram takeover
Best Use Of Facebook Live
Refinery29

NBC News

Ballislife, LLC – BALLISLIFE Facebook Live

Nasdaq & FedEx – Never Settle Show

Bleacher Report – B/R NFL Draft Show

Best Use Of A Podcast
Slate Studios & Teva – Life Effects
Los Angeles Times – "Dirty John"
The Washington Post – "Can He Do That?" Podcast
Entrepreneur Media Inc. – "Entrepreneur Problem Solvers"
Harvard Business Review – HBR IdeaCast
Best Use Of A Messenger Bot
Scripps Networks Interactive – Food Network Messenger Bot
NBC News Digital – Sleep BETTER SMS Bot
Quartz & HPE – Hugo Messenger Bot
TEN: The Enthusiast Network – Infiniti Q60 SpeedBot
Starcom & Receptiv – MARS Snickers Hunger Bar & Kik Integration
Best Use Of AR/VR
Artsy – "Inside The Biennale"
Quartz – AR in the Quartz iPhone app
CNN Courageous Studios – "Racing The Sun"
PGA TOUR – PGA TOUR VR Live
USA TODAY Network – USA TODAY Network's Interactive VR
Best Use Of Audience Data
Sage – Invoice templates campaign
Jukin Media – "People Are Awesome"

Yahoo – "Weed & The American Family"
PopSugar Inc. – RetailRank Industry Report 2017
Dotdash

Best Live Event
CNN Courageous Studios – "Racing The Sun"
OMD -truTV Impractical Jokers Block Party with Mountain Dew

Brit + Co – #CreateGood
New York Media – Vulture Festival
Time Out – "Battle Of The Burger"
Best Use Of Technology
CNN Courageous Studios – "Racing The Sun"
Purch – Purch Publisher Services
Outside Magazine – Outside
Bloomberg Media – Bloomberg Lens
NASCAR Digital Media – NASCAR.com Homepage Rebuild
Best Email Newsletter
HuffPost – HuffPost's Morning Email
Harvard Business Review – "The Insider"
The Washington Post – Lily Lines
The Daily Beast – "The Cheat Sheet"
Quartz – Quartz Obsession
Best Video Series
Nasdaq – "Cultural Capital"

Uproxx – "Us Against The World"
Refinery29 – Shatterbox Anthology

BuzzFeed News – "AM to DM"
NowThis – "Who Is?"
Best Overall Design
Versus Productions – Washington Post re-brand
NowThis – NowThis Snapchat
The Washington Post – The Lily
Horoscope.com Inc. – Astrology.com Relaunch
New York Media – The Cut
Best E-Commerce Strategy
NBC News Digital – TODAY.com e-commerce
Hearst Magazines Digital Media – BestProducts.com
BuzzFeed – BuzzFeed Commerce
Thought Catalog – Shop Catalog
Dennis Publishing – Buyacar.co.uk
Best Experiential Marketing Campaign
Brit + Co – Lyft's "Play It Forward" Arcade at Brit + Co's #CreateGood
What To Expect – What To Expect Awards
Domino Media Group & American Express Platinum – "The Domino Outpost"
Best Branded Content Program – B2C
Upworthy & L'Oreal – Dermablend Reflections

The Hook – The Hook & Jigsaw

CollegeHumor & Amazon Student Prime – "Go Back To School"
Bloomberg Media & Optum – "Day Zero"
Turner Entertainment Networks – Turner and "Wonder Woman" Partnership
Best Branded Content Program – B2B
CNN Courageous Studio & Pitney Bowes – "The Ring Bearer"
NBCUniversal/CNBC Primetime – Chase Ink & CNBC's "Small Business Insights"
American Chemical Society, C&EN BrandLab – "The Future of Chemistry by The Chemours Company"
Atlantic Re:think & VMware – "The Possibility Report"
The Economist Group & HPE – "Yeasayers Game"
Best Mobile Innovation
South China Morning Post – South China Morning Post mobile app
Gannett Company & Urban Airship – USA TODAY Rich Notifications
Scripps Networks Interactive – Food Network's "In The Kitchen" app
Leadbolt – Mobile Playable Ads for "Word Cookies"
Bloomberg Media – Bloomberg app
Best Brand Partnership
NowThis & Samsung Gear 360

Kyra TV & Paq – "Making an Advert for Converse"

CNN Courageous Studios – "Racing The Sun"
The Economist Group & HPE – "Yeasayers Game"
Jungle Creations & Yoti – "Little Casanova"

Best Custom Advertising
Slate Studios & InterContinental – Euphonia Unit
Lonely Planet & GoPro – "Best In Travel 2018"
Bustle & Sephora Collection – "The Beauty Lab"
Turner Entertainment Networks & Pepsi – "Summer Of Joy" with Conan O'Brien

USA TODAY NETWORK – Paramount Ad Products
Best Content Studio
HearstMade
BDG (Bustle Digital Group) Studios
Onion Labs
CNN Courageous Studio
Atlantic Re:think
Most Effective Sales Team
Fandom
Bustle Digital Group
National Public Media, NPR
Investopedia
https://digiday.com/?p=274754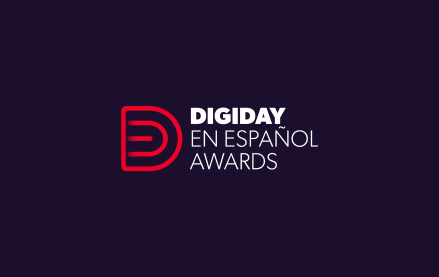 October 31, 2023 • 4 min read
Digiday is proud to announce the first edition of the Digiday en Español Awards, recognizing creative work focusing on Spanish-speaking audiences in the U.S., Latin America and Spain. Diversity, inclusion, connection, recognition and social responsibility were just some of the major themes found throughout the multicultural marketing industry's best campaigns, companies and people this year. […]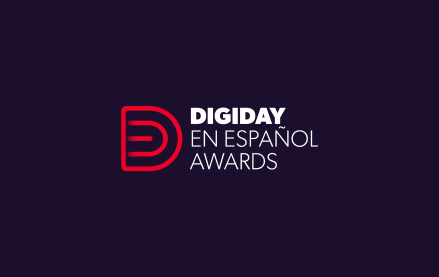 31 Octubre 2023 • 5 min read
Digiday se enorgullece en anunciar la primera edición de los Premios Digiday en Español, que reconocen el trabajo creativo centrado en el público hispanohablante de EE.UU., Latinoamérica y España. La diversidad, la inclusión, la conexión, el reconocimiento y la responsabilidad social fueron algunos de los temas principales que destacaron las mejores campañas, empresas y profesionales […]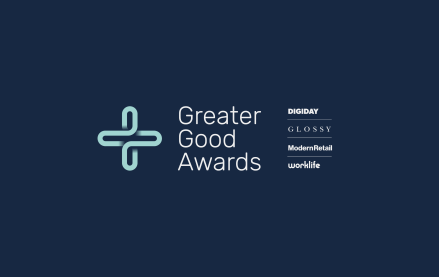 October 24, 2023 • 3 min read
The 2023 Greater Good Awards, presented by Digiday, Glossy, Modern Retail and WorkLife, showcase the work being done across industries on social causes, making an impact and working for the greater good while doing business. This year, there was an emphasis on social responsibility and sustainability initiatives. Companies are prioritizing investment in the well-being and […]