Why marketers are turning to purpose-built technology to streamline programmatic campaigns
August 17, 2023 • 4 min read
•
•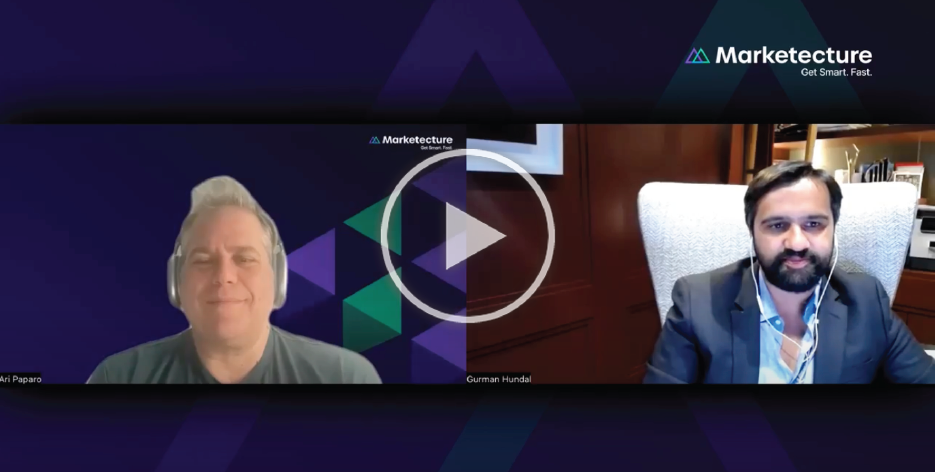 Produced in partnership with Marketecture
The following article highlights an interview between Gurman Hundal, co-founder and CEO at MiQ and Ari Paparo, founder and CEO of Marketecture. Register for free to watch more of the discussion and learn more about how marketers can make their programmatic campaigns more effective.
For marketers and the agencies working with them, maximizing the efficiency of ad campaigns is essential but often something they need additional expertise to effect, especially given the challenges of operating across numerous and sometimes disparate channels.
Aside from channel fragmentation, the barriers to maximizing efficiency include a lack of the right data and difficulty managing multiple campaigns. Managed service approaches can break down these barriers by providing access to strong, diverse datasets and tools to streamline numerous campaigns and manage cross-channel retargeting.
To dive into some of the ways managed service can help advertisers' programmatic campaigns run more efficiently, Gurman Hundal, MiQ's co-founder and CEO, recently spoke with Ari Paparo, founder and CEO of Marketecture; they discussed the challenges facing marketers and the solutions available to remedy them. 
How MiQ provides easier access to diverse data and streamlined experiences for marketers
Marketers and agencies often struggle with ad campaigns that aren't returning the significant data sets they expect. Often, this has teams spending more and more with channels in hopes of achieving such datasets, sometimes still without the desired results.
However, brands can avoid this issue by investing with partners that already have access to a large amount of diverse data. Additionally, finding ways to streamline workflows — and ensure data from one platform is speaking with another — is especially vital in such a fragmented space. Managed service providers can deliver the data these teams need and the connected, seamless experiences they seek.
"Because we have all of these diverse products, we ultimately have diverse types of programmatic campaigns we run for clients, and we have a very diverse set of data, not just a lot," said Hundal. "And that helps us say, 'Hey, the user who read about popcorn watched your ad on TV but also walked into your store.' And, we can easily tell our clients that because we have all of this data, not just in our platform, but also connected and talking to each other."
Access to this type of data also means marketers don't need to spend large amounts of money testing campaigns to see if they'll result in the information they expect. This is because they'll have access to data and tools that show the optimal targeting solution for their campaigns on day one.
Marketers need purpose-built solutions to simplify retargeting campaigns across channels and more
One outcome essential to agencies and marketers is the ability to show ads on a platform such as YouTube to anyone who hasn't seen that brand's ad on TV, for example. However, delivering on this ask is one of the challenges teams often face.
"To build that product is very complex," Hundal said. "Because you have to go into [Google] Ads Data Hub, you have to get the viewership and IDs — everything coming in from YouTube — you then have to get your ACR data and chuck that into Ads Data Hub.
"Then, you have to try to do an ID match and cross reference that to find an exclusion list of all YouTube IDs that have been exposed to a TV advert on linear TV," Hundal continued, "and then you make sure you don't run against them and you only run against people who haven't seen it. But, to build a product like that, it's easy to sell, but it requires a lot of engineering and data science to build that capability."
Challenges such as this are why many marketers turn to managed service providers to offer personalized experiences and cater to specific needs. By engaging with purpose-built technology from managed service partners, marketers are gaining access to diverse datasets that allow them to accelerate their campaigns while leaning on additional resources to streamline as they branch out to different channels.
And as fragmentation continues to be a pressing challenge within the programmatic landscape, having tools and partners that can make navigating this hurdle easier will further enable marketing teams to continue building successful cross-channel campaigns.
————————————————
Register for free to watch more of the discussion between Ari Paparo and Gurman Hundal and learn more about how marketers can make their programmatic campaigns more effective.
https://digiday.com/?p=515133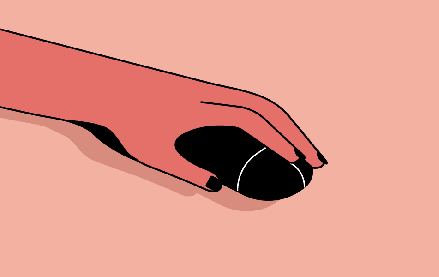 December 1, 2023 • 3 min read
People claim that the role of chief diversity officer is vanishing. However, AI is booming, and the CDO can help ensure responsible AI.
December 1, 2023 • 6 min read
It's hard to concisely capture the myriad ways ChatGPT and generative AI overall have shaped business culture and society in a single year.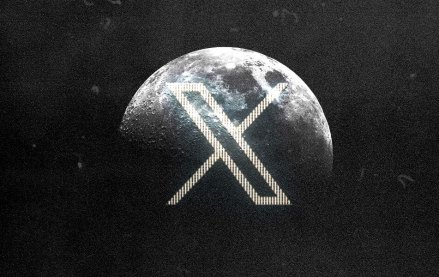 November 30, 2023 • 4 min read
In the packed DealBook conference in New York yesterday, owner Elon Musk bluntly told them to shove it.