Marketers have been riding a years-long roller coaster regarding new privacy laws and policies governing how they can use data to guide their campaigns and customer relationships. At every turn, they've received a constant piece of advice: to avoid disruption in third-party data availability, build first-party data assets.
While that's good advice for many marketers, it's also not enough. For most brands, third-party data is still a fundamental requirement for enriching and scaling the information they use for effective marketing, particularly acquisition efforts. Now, after years of global upheaval within the data and privacy space, marketing teams are uncertain about where and how third-party data fits into their broader data-driven programs as a privacy-first global reality emerges.
For these marketers, there's good news. Going into 2023, the same forces that have been driving the emphasis on building first-party data assets are simultaneously pushing third-party data into a renaissance period that will enable teams to meet and exceed their acquisition and retention goals.
Regulatory changes are driving the third-party data renaissance
Regulatory, platform and consumer shifts are transforming the data landscape for marketers and the future of third-party data in particular.
Marketers have spent the past few years figuring out how to comply with GDPR, CCPA, CPRA and a host of other policies at the state or international level. Now, in the U.S., there is significant progress toward federal privacy legislation in the form of the ADPPA. This push toward heavier regulation surrounding personal data — mainly how it can be acquired and who can use it — has been perhaps the most significant force behind the drive for first-party data acquisition.
However, marketers would be remiss to think that greater regulation spells disaster for third-party data solutions. Instead, greater regulation means third-party data solutions are poised to become more robust and essential than ever. This is evident in global markets, where heavier regulation has reshaped the third-party data solutions category around compliance, quality and, above all, consumer control and consent. This means the foundation that underpins the third-party data enrichment and modeling available to marketers is becoming more stable and transparent overall.
The evolution of cookieless solutions and ID proliferation
After years of deadlines and warnings, the cookieless future has yet to materialize, and, for some, Google's timelines have lost credibility. However, the continued low-level alarm sparked by the foretold deprecation of third-party cookies in Chrome has already moved the third-party data marketplace in a meaningful way — regardless of whether marketers are choosing to implement long-term solutions right now.
What's evident is that third-party cookies haven't been delivering the breadth of audience access and understanding marketers require. When the apparent end for cookies came into focus a few years back, future-focused third-party data partners sprang into action on cookieless solutions designed to help brands and agencies maintain visibility across channels and devices. Those solutions are waiting in the wings and being actively implemented by those looking for a competitive edge. The organizations that tap into them sooner rather than later stand to seize an advantage when the third-party cookie finally vanishes altogether.
Additionally, with the rise of cookieless solutions comes alternative identifiers. Despite headlines surrounding the constant emergence of new identifiers, the progress of these IDs remains unclear. While numerous integrations and tests exist, none have yet achieved significant market traction.
The only bit of consensus seems to be that marketers and publishers will need to work with a number of such IDs to reach their audiences, and most players across the ecosystem will have little choice but to pursue a strategy of interoperability among identifiers. This need for interoperability is fundamentally reshaping the third-party data landscape, as the prerequisite for success becomes less about replacing the cookie and more about working with partners that can help marketers onboard and connect the dots among their many data sources in an ID-agnostic way.
Short-term challenges yield long-term progress
The current reshuffling of the data landscape is undoubtedly causing disruption within the digital marketing and publishing worlds. Despite that, there's a third-party data renaissance underway, and it's based on marketers' need for better quality, stability and interoperability within the space.
This renaissance is paving the way for a future in which the power of first-party data can be enriched and scaled by third-party data that is collected and harnessed in compliant and sustainable ways. For marketing teams, that outcome positions campaigns for the best of both worlds at last.
Sponsored by: Eyeota
https://digiday.com/?p=474497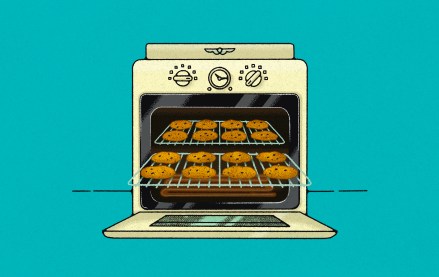 December 11, 2023 • 1 min read
Digiday Programmatic Marketing Summit attendees speak out on why they rate the overall industry's post-cookie readiness so low and what it'll take to raise it.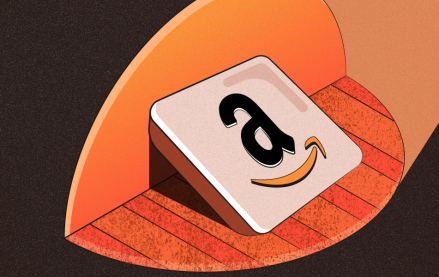 December 11, 2023 • 4 min read
Retail advertising is poised to have its moment, and brands and retailers are upping their marketing spend on Amazon and making the channel a more important part of their holiday plans this year.
December 11, 2023 • 8 min read
How ad tech recovered from the dotcom crash, Big tech grew to dominate and the financial crisis fueled programmatic buying.