Fundamentally, advertising doesn't work unless it is seen. In print media, the mantra was "far forward, on a right-hand page, facing a full page of editorial content." On TV, it was and still is "the first or last spot in the advertising pod." And in the digital publishing world, it is "above the fold," because conventional wisdom holds that "ATF" ads have an opportunity to be seen.
John Wanamaker, one of the early pioneers of marketing in the US, famously stated in 1922, "Half the money I spend on advertising is wasted; the trouble is I don't know which half." Remarkably, this adage is still true in the age of digital advertising. In fact, the viewability of digital display ads hovers at around 50-60 percent, according to eMarketer.
It's no wonder that marketers are demanding more from their advertising investments. Unfortunately, too often this has led agencies and publishers to adopt strategies and tactics that attempt to get the attention of the audience, often by disruptive and counterproductive methodologies.
Quality versus quantity
According to Richad Tobaccowala, Chief Growth Officer of Publicis Groupe, there is an easy-to-understand principle at work here: "It is better to reach the right person in the right context once, even if [it's] expensive, than to reach that person 25 times in cheap, wrong places."
The best ads are those that respect the audience's interest, time and attention, and do not resort to gratuitous tactics to attract attention. Despite the ability of marketers to use first- and third-party data to create meaningful and productive experiences for their target audiences, all too often consumers are being bombarded with messages that are too frequent, aren't of interest, or are no longer relevant.
Oftentimes, the better and more effective approach to these sorts of difficult challenges is to focus on common sense solutions such as simplification. An elegant method that is proving to be effective for both marketers and for online publishers is actually to reduce the number of ad units on websites and increase overall viewability of the ads being presented to readers.
Premium solutions
Clearly the optimal time for an advertiser to reach its target audience is when the appropriate readers are engaged and investing their most valuable commodities of time and attention. The holy trinity of successful advertising, "right time, right place, right message" can thereby be achieved, creating meaningful connections with readers and consumers alike.
Ads that actually can be seen because they are on pages where users are engaged have proven to be more valuable for advertisers and publishers. That is one reason why above the fold (ATF) ads have consistently commanded a higher CPM rate than below the fold (BTF) ads have. At the same time, it is true that more than 40 percent of BTF ad units become viewable during engaged user sessions. Technology that identifies when those are viewable makes those ad units as valuable as ATF units that have been sold directly or during the header bidding process.
Mining that 40 percent enables, in effect, a second real-time auction to bid on viewable ad slots. It monetizes these coveted ads at premium CPMs and creates the proverbial win/win/win solution. Advertisers get what they pay for: ads that are guaranteed to be viewable. Digital publishers earn more revenue, without creating negative user experiences. And audiences are not subjected to a constant barrage of ad messages.
Act like leaders
Where, is the leadership that we so clearly need in our digital ecosystem? Will we together begin behaving responsibly, responding effectively to our clients' needs and adhering to the highest standards required for the largest medium in the world? Or will we obfuscate and delay until marketers — or even regulators — decide to take matters into their own hands?
As an industry, we are now able to respond responsibly to our clients' expectations and pledge to them that their advertising will be viewable, more effective and more valuable. And as industry leaders, we can create a more sustainable digital advertising ecosystem for all stakeholders, enabling publishers to survive and flourish while advertisers receive the quality they deserve.
https://digiday.com/?p=346159
December 7, 2023 • 3 min read
A Gallup survey found that the number of Gen Z people identifying as transgender is twice that of millennials.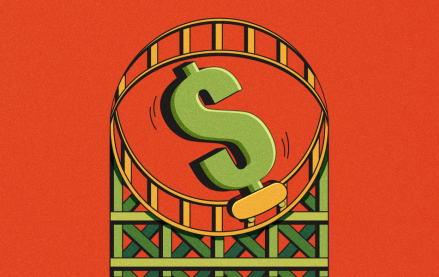 December 7, 2023 • 5 min read
In this week's Digiday+ Research Briefing, we examine the challenges facing programmatic advertising, how publishers, brands and retailers are giving up on X, and how publishers and brands are rapidly increasing their use of AI, as seen in recent data from Digiday+ Research.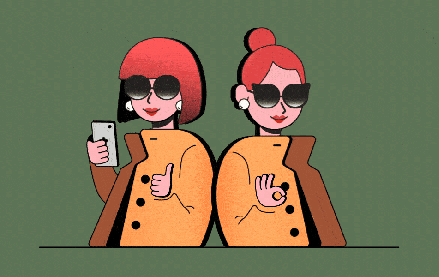 December 7, 2023 • 4 min read
The creator economy is on its way to becoming more like the programmatic market than many advertisers realize.