Sponsored
The path to precision: How marketers are enhancing measurement through CTV
November 24, 2021 • 4 min read
• Sponsored by
Yahoo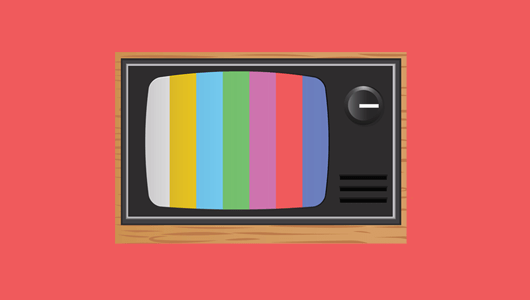 Beau Ordemann, head of advanced TV sales, Yahoo
App scrolling has replaced channel surfing as the new normal on a TV screen. No longer an emerging environment, connected TV has quickly grown to become a leading channel in the advertising industry.
Wherever audiences go, advertisers are sure to follow. But with this rapid growth comes new challenges. Managing and activating TV budgets across platforms is no simple task. Understanding the performance and impact of these disparate media buys is even more difficult.
To maximize media investments in 2022 and beyond, marketers are demanding more accurate ways to understand CTV viewership and ROI. In the following sections, the steps they're taking to achieve those outcomes include considerations of currency, household-level data and ways to approach incremental reach across audience living rooms — and their screens.
Legacy tools stunt measurement and opportunity
Historically, TV measurement has been restricted partly because of limitations in the panel-based standard currency used for TV advertising. This type of measurement provided modeled age and gender ad exposure data but didn't enable the level of precision available in digital advertising.
To date, the most common currency in digital advertising is simply the number of ad impressions delivered. This is similar to TV's standard currency, but they differ in the rich, detailed exposure that data-driven digitally delivered ads provide.
It's no secret that there have been long-standing issues in the small panel used to model TV ratings. As eMarketer reported, inconsistent measurement is the top CTV advertising challenge facing U.S. marketers and agencies. Recent headlines have only accelerated the urgency to update or replace these legacy tools. 
It's time to take advantage of the growing data
More robust household-level TV viewing data is available for a growing portion of TV inventory as audiences increasingly tune into addressable-enabled television.
These insights pave the way for TV advertisers to measure and manage ROI better, providing more granular data on the impact of digital ad exposure across closed-loop sales lift and brand awareness.
This dramatic improvement in TV data and measurement creates inconsistent TV metrics that complicate successful TV spend management. Additionally, TV networks have limited ability to use new technologies that could enhance the targetability and measurability of their linear advertising.
With its extensive modeling, today's TV currency restricts the amount of TV inventory that networks can convert into a more precise, addressable format.
Where do CTV marketers go from here?
Amid the mounting pressure to improve or replace legacy TV currencies, the industry is seeing new solutions emerge. Though there's no silver bullet, diversification and differentiation in measurement and metrics can improve transparency across screens, devices and audiences. These approaches include:
Incremental reach. Understanding incremental reach to linear audiences is a crucial first step for brands. Unified planning and reporting tools, such as the Yahoo Unified TV Report (powered by numerous data sources, including VIZIO Inscape ACR), enable brands to understand incrementality across several dimensions, including network and audience, to optimize their buys. For example, an advertiser can understand its audience overlap by publisher, helping them allocate TV buys. Internal Yahoo research found that one prominent online university recently increased its search lift by 41% by accessing a more holistic picture of which publishers contributed most to incremental reach.
Co-viewing. Comscore recently announced its efforts to track person-level audience measurement. The shift from household to individual-level viewership data gives way to meaningful advertising advancements, like person-level frequency capping.
New currencies. Several industry players are rolling out new currencies to support advertisers' measurement needs, ranging from improved demo guarantees based on more precise and scaled data foundations to newer metrics like in-target strategic audience impressions. Collaborations across the advanced TV landscape will continue to drive the future of measurement, connecting advertisers, device manufacturers, streaming services, MVPDs, measurement and verification partners.
The CTV ecosystem is fragmented and, in the absence of a single source of truth in TV measurement, partnership and innovation become critical factors for success. Holistic and trusted measurement comes from forming strong partnerships across the advanced TV landscape. With the right tools and partners in place — and a focus on transparency and flexibility alongside the measurement solutions needed to quantify the outcomes — advertisers will be able to unlock CTV's tremendous growth opportunity in the future.
https://digiday.com/?p=433642