Publishers are using online job boards to diversify revenue streams
September 14, 2023 • 4 min read
•
•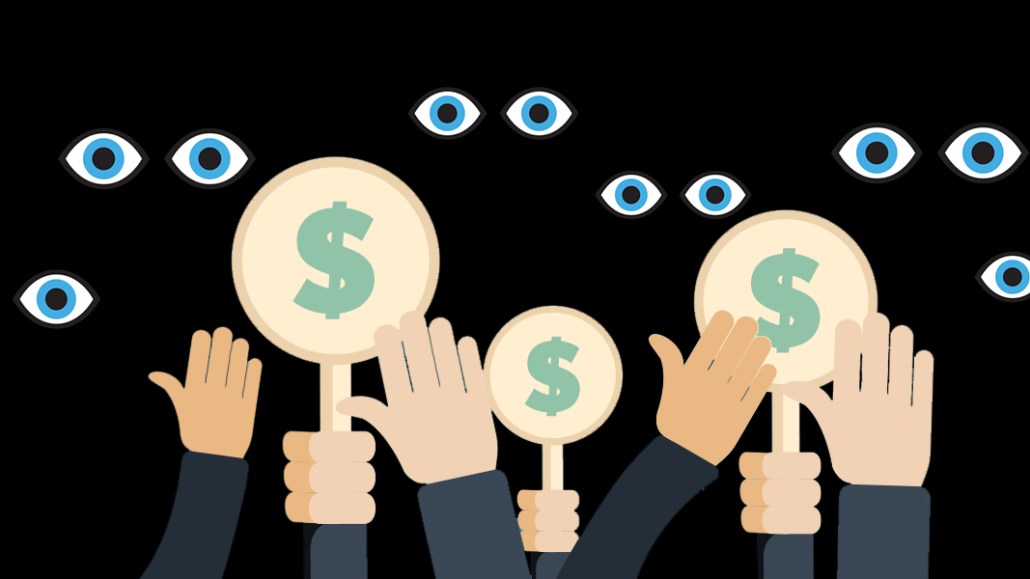 Globally, the publishing industry is contending with diminishing revenues. With a recent report from intelligence provider WARC finding that global advertising revenue for total print will experience a 7.7% drop-off in 2023 from last year's number, traditional publishers are looking to shore up rapidly declining print revenues. Over the last six years, the global ad marketplace for print has halved.
Diverse revenue streams are vital for business success, and in a landscape where print and digital rivers are running dry, publishers must find new ways to make money.
In this Q&A, the Custom in-house agency at Digiday spoke with Stephen Quinn, founder and CEO of Jobbio, about helping publishers unlock new revenue streams via smart ad tech and curated job boards.
What are the primary factors impacting publisher revenue in 2023?
Stephen Quinn: The global economy is experiencing turbulence. If you're in any sort of business, and it comes under pressure, one of the first things you look at is your marketing budget. We know publishers are under massive pressure to fill advertising space because the demand isn't necessarily there. And if it is there, it's at a much lower price. So, publishers are under pressure financially, and they're under pressure operationally — it's a really difficult environment.
The publishing sector is heavily challenged as well. Various issues are contributing, including GDPR, the lack of targeting ability, the introduction of AI and changing consumer habits. These are all putting publishers under pressure to create value. Subscriptions worked really well for a period of time during COVID, but that is on the wane. Keeping and maintaining a subscriber is very difficult, especially if it's another new business model in an old, established media business. That downward trajectory of advertising dollars is also impacting newer, more agile publishing models as digital advertising slows to an expected growth rate of 8.4% this year. That might sound okay — but it is the slowest rate of increase since the 2009 financial crisis.
Aside from the slower ad growth rates, what other impacts are these challenges creating?
Stephen Quinn: The impact of the digital era can't be underestimated. It has had a massive effect on the traditional media sector, and publishers still have a lot of legacy infrastructure trying to support a new business model. Certainly, for the bigger guys, there's also an increased level of competition because new businesses find it easier to change the way people are consuming content. So, whether that's more short-form content on platforms or video, it's all digital transformation.
Why are you seeing publishers turn to adding job boards to their sites as they reinvigorate their focus on diverse revenue streams?
Stephen Quinn:
Jobbio created Amply to give publishers an immersive, curated job board and smart ad tech, delivering job ads tailored for the readership and content to maximize audience engagement. All of these are designed to unlock a valuable new revenue stream.
The fact that publishers have unique audiences means they can use this to attract the right talent. This is unique and positive, and that's why we are engaging with publishers who have credible audiences because it's valuable in our space — and valuable to them.
Amply leverages publishers' existing audiences — large and small — to drive much-needed revenue. A job board is plugged into your infrastructure, and we curate it so it's relevant to your audience. We can make it look and feel like your brand, and we can contribute content and place widgets of all shapes and sizes suitable for your website.
With revenue being such a crucial focus for publishers now, what types of returns can publishers expect to see when employing such a strategy?
Stephen Quinn: The publisher makes money on day one. There's a guaranteed revenue stream in the form of a minimum revenue guarantee — an MRG — and then, on top of that, we pay the publisher for every click on any job ad throughout the network. So, you can earn both guaranteed and performance money immediately.
How are publishers' audiences affected by adding job boards to their sites?
Stephen Quinn: The simple answer is they are impacted positively. We provide an embedded job board and embedded advertising widgets (which create a value-add) and offer great content for their site. The embedded structure is nice to look at, and it's a good user experience that isn't clickbait. We're making it as engaging of a relationship as possible.
Why is this such an effective solution for publishers to utilize as they look to diversify revenue?
Stephen Quinn: Recruitment is effectively split into two audiences — a passive audience and an active audience. The money in the recruitment space is focused on active job seekers. However, many customers are actually looking for someone who's working for their competitor and is not necessarily an active job seeker. This is exactly how Amply's job boards, content and widgets can drive revenue for publishers.
We're already successfully working with over 100 publishers, including major media groups such as Conde Nast, the Daily Mail and News Corp. Longevity, among many others. As publishers evolve and continue to work toward resolving the challenges they face daily, their long-term success often relies on how well they can leverage tools such as Amply to diversify revenue. The more they can focus on additional revenue streams, the better their chances of surviving and thriving in the long term.
Sponsored by: Amply
https://digiday.com/?p=518072
This week's Future of TV Briefing looks at how the streaming ad market's programmatic guaranteed vs. private marketplace debate is reaching a compromise.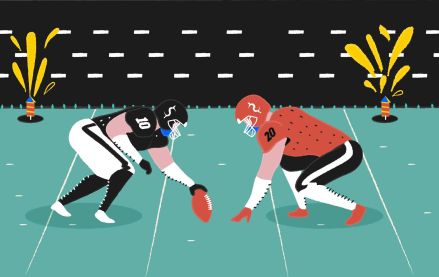 December 6, 2023 • 4 min read
In response to this challenge, the NFL's Detroit Lions have adopted a proactive strategy, introducing an extra channel for their local NFL broadcast. The objective is to broaden advertising opportunities, leverage direct-to-consumer distribution, and establish stronger connections with local fans, with the ultimate goal of increasing preseason viewership.
December 6, 2023 • 4 min read
It's been over a decade since the most recent entry in the wildly popular "Grand Theft Auto" series came out in September 2013, meaning anticipation for "GTA 6" has been building for years. Rockstar titled yesterday's trailer as "Trailer 1," making it clear that the company is poised to launch a massive marketing campaign in the lead-up to the game's 2025 release.