Sponsored
Over a third of publishers won't have an identity solution that will continue to work post-cookies
August 16, 2020 • 4 min read
• Sponsored by
LiveRamp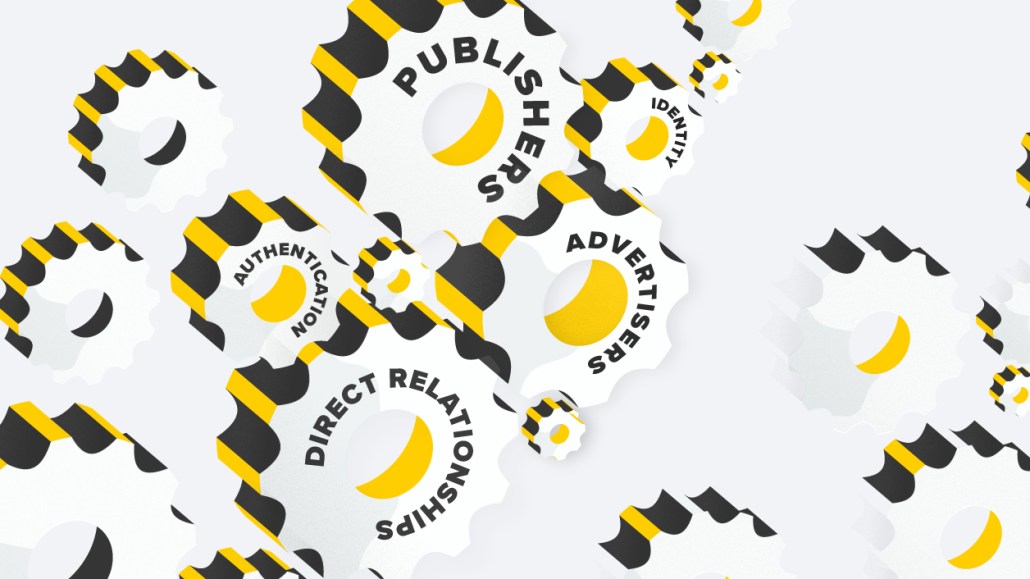 A digital ecosystem that does not rely on third-party cookies is approaching — with Google's Chrome deadline for retiring third-party cookies looming and iOS 14 on its way. Given these realities, the ability to track users will diminish unless alternative identity and authentication strategies are put in place.

In a new Digiday survey, however — polling 52 global publishers, from traditional news outlets to channels focused on a variety of communities and opportunities — shows that over a third (38 percent) of publishers will not have an identity solution that will continue to work post-cookies and only a small percentage of publishers' traffic is currently authenticated.

This means over a third of publishers will experience critical blind spots relative to user behavior and engagement, unless they prioritize an alternative identity solution or authentication strategy. And if they don't? They'll lose ground on engaging with audiences and gaining insights into consumer behavior — essential to effective brand advertising.

"[Diminishing] cookies lit the fire and gave us a sense of urgency around finding a solution and future proofing the business," says Eugene Faynberg, vice president, ad operations, at Slickdeals. "That's been part of our core ethos since we started, as we provide value to users — we're helping them find deals with trusted retailers."

Faynberg acknowledges that some post-cookie strategies are going to be "really challenging" to accomplish, but, he says, "step one is to authenticate traffic."

Adding to that observation is Bedir Aydemir, head of audience and data, commercial, at News UK, who said; "When it comes to third-party cookies, we believe in two things: One, the strategies that buyers will need to deploy in the short term, including contextual targeting or leveraging first- party data, will benefit quality publishers most; two, the concept of targeting a user absolutely anywhere based on past behaviors will become harder to do, and so money will shift out of the murky long tail of the web and towards higher quality, trusted environments."

Methods of authentication

While some publishers are taking a slower approach to locking post-cookies solutions into place, a significant number are in the planning phase, nonetheless. The new research shows that 71 percent have already started strategizing for a future without cookies and 100 percent say that transacting on first-party data will play an important role in building post-cookies strategies.

As authenticating audiences becomes more pertinent, the mechanic that is used will need to adapt too — avoiding consumer fatigue around being asked for data using the same method over and over. The majority of publishers are currently employing newsletters to authenticate their audiences but are planning to widen their approach to widgets and special offers.

Chris Moore, head of strategic partnerships at Publishers Clearing House, says there are good opportunities out there for publishers already playing in this space, giving the examples of The New York Times opening up its COVID content for free to people who are willing to sign up for an account. "That works for readers of the New York Times, and in today's divided media landscape, that only covers a specific cross-section of consumers."

Moore says other publishers will need to adapt their offerings too. When it comes to authenticated audiences, he says: "For everyone aside from The New York Times, I think it's tougher, but ultimately it comes down to log-ins and direct relationships."

The value of going direct

There is value in direct relationships, and not just between the buy- and sell-side.

According to Moore, benefits also emerge in the direct relationship between "the publisher to the user, because there has to be some sort of value exchange that the end user is seeing from the publisher in order to give up some sort of information. And for the user to be educated enough to understand, 'Okay, I'm giving them my email, but I'm going to have a better experience as a result.'"

The short-term pains of cookie deprecation will give way to long-term gains for publishers and brands. This new research shows some slower movement in the publishing ecosystem, but also developments in positive directions — from investment in technology that helps manage the reader journey to having the resources to implement post-cookies monetization strategies.


To get the full analysis of how publishers will monetize inventory post-cookies download the report here.

https://digiday.com/?p=375321