Sponsored
As revenue falls short, marketers are forging second-party data partnerships
April 17, 2020 • 5 min read
• Sponsored by
LiveRamp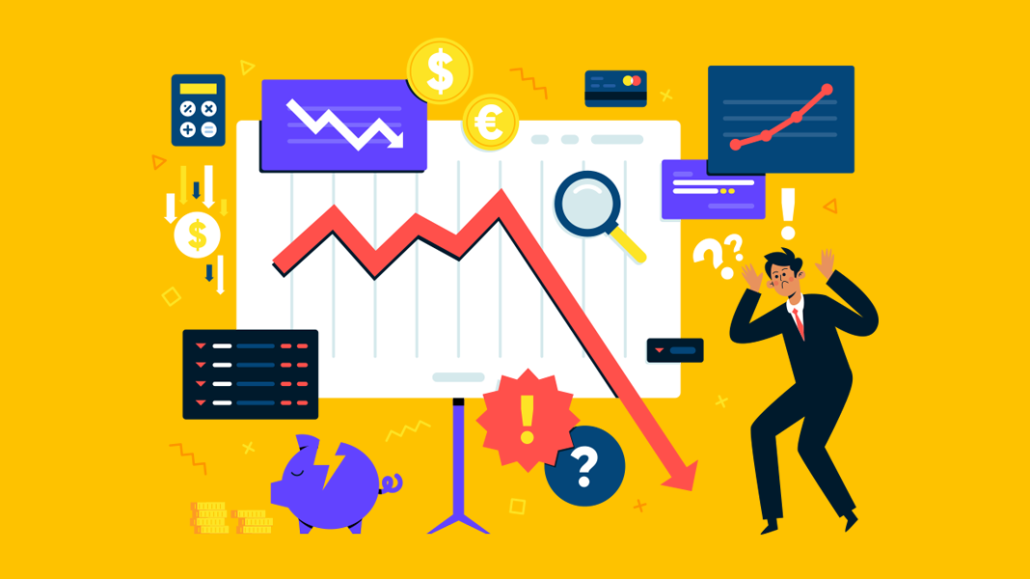 By Scott Howe, CEO, LiveRamp
Thirty days ago, it would be hard to imagine the state of our economy today. While many of us have endured past recessions, none of us have seen such an abrupt freefall from incredible economic prosperity to a complete standstill. Just yesterday, I was talking to the CEO of a major retailer who estimated that their sales will plummet 90% month over month. Yikes.
So now what? After all, smart marketers have never allowed themselves to wallow in the deep pool of self-pity, recognizing that their strategies must evolve with the surrounding circumstances. With that in mind, here are five things every marketer can do immediately to adjust to the recession:
Start with this: Your current plan is broken

Many marketers will start with the current plan and attempt to simply tweak it for the new economic reality. Don't. Instead, recognize that your current plan is likely unsalvageable.

After all, customers aren't spending on non-essential items and — even if they were — unlike previous recessions, your supply chain may no longer be able to fulfill their desires.

Moreover, media consumption has changed, with viewing habits dramatically shifting online and social media exploding once again. By accepting the world as it truly is — completely different than one month ago — you'll be unchained from the decisions of the past.
The three "Rs" in a recession

As you think about your choices, consider the three "Rs" in a recession: reject, reduce, renegotiate. All three are powerful levers to improve performance.

– Some marketing expenses should be rejected, as they will no longer be relevant for the next three months. Events and sponsorships should be cut. Creative production can likely be largely eliminated, and you can instead repurpose existing house assets. Discretionary internal spend should also be limited through freezing hiring temporarily, cutting contractors and acting aggressively to postpone non-essential spend.
-Other spend should be reduced, including outdoor, print and much of your brand messaging spend. Importantly, smart marketers in the dot-com implosion of twenty years ago and the more recent financial crisis eleven years ago successfully shifted spend from broad-reach branding efforts to more accountable and addressable digital efforts. You should follow a similar formula, ensuring spend on tactics such as people-based search, people-based programmatic and advanced television are utilized to demonstrate the ROI of every marketing dollar.
-Finally, don't be afraid to renegotiate existing spend. Entire sectors (e.g. travel, offline retail) have pulled their marketing budgets, creating an abrupt shock to the pricing environment. Take advantage of this softness in macro marketing spend to test whether lower CPMs can be secured.
Use what you already have

For most marketers, their most valuable asset already resides in-house, with their permission-based CRM records. Now is the ideal time to ensure that you're communicating with your best customers — your current customers — to deliver great messaging, offers and experiences.

As you look at your media plan, ask yourself whether you're applying your existing CRM data to optimize messages for every tactic; if not, then do it. Addressable messaging will generate double-digit ROI lift, and it's an easy tactic to embrace in a recession.

Likewise, it's a perfect time to secure new partnerships for second-party data collaboration – including retailers and their CPG partners, airlines and their travel partners, connected cars and retail. These partnerships take time to create, but yield immense mutual upside while unlocking better utility for consumers. Now is a good time to put these in place, so that both parties can generate greater traction as the economy starts to swing back into gear.

Finally, while you have a moment to think, it's a great time to prepare for digital life after third-party cookies are completely eliminated. We're moving to a permission-based world, so the sooner you can ensure your own CRM data has the appropriate permissions, and then ask publishers to authenticate their own traffic, the sooner you can generate even greater ROI gains and more persistent, accurate measurement across all of your marketing efforts.
Measure everything

In a recession, money is scarce, so every marketing dollar matters. Ensure that every dollar you spend can be traced to a measurable outcome. With household television usage up considerably in recent weeks, now is the best time to test advanced television, where you can both purchase a far more granular audience, message your target users on whatever screen they may be viewing and link campaign payment to successful outcomes rather than just targeted reach.

Likewise, using your CRM data as an ingredient in your programmatic and search efforts, and then tying these efforts back to actual website visits and sales should be a top priority. Above all, this is an ideal time to ensure that your marketing spend employs hard frequency caps, so that delivery is not imbalanced when it comes to small population segments.
Overhaul your messaging

Finally, but importantly, ensure your message is appropriate to the changed economic circumstances of your customers, many of whom may have already lost their jobs or may be worrying about their next paycheck. Don't be tone deaf: group gatherings, parties and luxury should be minimized in creative messaging. Instead, creative themes emphasizing customer value, indispensability and affordability should be embraced.
This recession, like others that have preceded it, will eventually end. But during down periods, smart marketers have always gained share. By acting aggressively now, you can position yourself to win big.
https://digiday.com/?p=364627