In the wake of the Universal Analytics sunset, marketers are suddenly flush with options
March 14, 2023 • 5 min read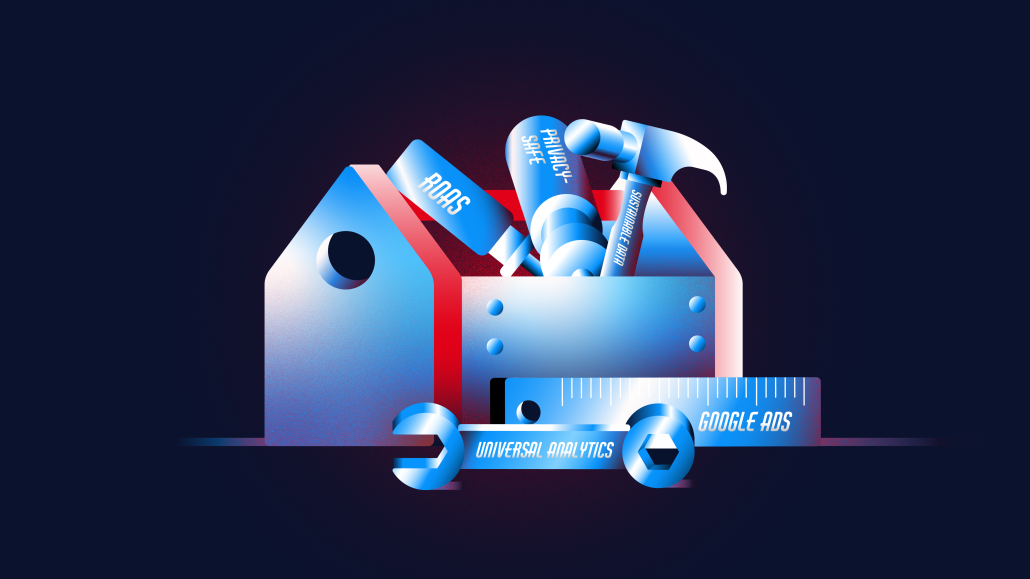 Sponsored by Piwik PRO
Google's cookie isn't the only tool on the Alphabet giant's chopping block.
In July, Google is sunsetting Universal Analytics, also known as Google Analytics 3, which it introduced in 2012 to set a standard for collecting and organizing user data. UA includes tracking codes for websites and features that can accurately measure user activity. As of July 1, however, the system will be replaced by Google Analytics 4, and marketers are (once again) preparing for a shift in how they track and act on audience behavior.
While Google will force-migrate UA users to GA4, if marketers wait too long to get started, they risk access to historical web data. As of July, UA will stop collecting information, and its historical databases will ultimately be purged.
No matter their final destination, every company will have to migrate from Universal Analytics (GA3) to GA4 or another analytics solution. Meaning marketers also have choices.
While marketers can't stay with UA, the toolkit is bigger than GA4 alone
While UA is currently the most popular tool, the market is broad, and other options are available. So, while GA4 might be the most popular choice, it's not the only one.
"The good thing is there is a whole market of marketing analytics and product analytics solutions," said Piotr Korzeniowski, Chief Operating Officer at Piwik PRO. "So, you can go with a straightforward analytics tool that will tell you the highest-performing channels on your websites — they're a fine choice. Another option is product analysis tools. So, if your digital product is central to your marketing, maybe use one platform for both product and marketing analytics. And then, there are advanced digital analytics platforms that are like UA or GA4."
Privacy and compliance features are essential — and if they're included out of the box, that makes things even easier. From there, it's about comparing scalability, speed and ease of use.
"Ask yourself how easy it is to understand the data flow, especially if you're hiring a consulting firm," Korzeniowski said. "You need to be able to easily transfer knowledge from them to your team. It also comes down to how easy it is to understand the tool and the underlying machinery."
And to further ensure the proper setup is established, teams must consider third-party integrations and whether the platform can handle the desired software.
"If you're addicted to Google Ads, then GA4 makes perfect sense, but if you work with different ad platforms and GA4 doesn't integrate them very well, then maybe another analytics vendor may be able to work with all the platforms (including Google's) or other third-party software that you need," he continued.
Picking the right UA replacement starts with a strategy and process audit
As they're evaluating which UA replacement to implement, a key step marketers must take is to assess — and potentially overhaul — their data strategies and processes.
"Apart from privacy, another important consideration is the data minimization principle," said Korzeniowski. "You need to collect only the data you need and no more, rather than having excess. And you always have to evaluate it — you need consent for data processing for collection.
"When you set things up, you have to understand whether the baseline implementation is simple or complex and if down the road you're going to suffer because only one person understands the setup you're using," he continued.
From there, marketing teams and their IT partners can map out their migration approach and build a sustainable data collection strategy that accounts for shifting privacy guidelines while gaining consumer trust. If done right, they'll establish a long-term solution their teams can use.
As always, privacy compliance is at the heart of the audience data equation
The sunset of Universal Analytics is full of controversies, and its successor, GA4, is also not without issues. One top concern that's been voiced for GA4 is that it's not GDPR compliant.
"Some of the data protection authorities in Europe have rendered the use of Google Analytics non-compliant due to the breach of the EU-US data transfers, as GA sends data to the US," Korzeniowski said. "There is a third deal regulating this data flow in the works, and it's probably going to be adopted, but most privacy professionals say it will also be invalidated. So, even though it will be adopted, it's likely to be killed for the third time."
With this in mind, any business that works with sensitive clients' data and operates globally or partially within the EU should look for an alternative solution. But, for those who work strictly within the U.S., Google will likely work well regarding privacy. However, there are still industries, like healthcare, where Google's solution is also a no-go in the U.S. Still, the compliance equation remains paramount whatever alternative to UA — or GA4 — marketers pick.
"Look where the privacy laws are the most stringent and apply those to the total data pipeline that you're collecting," said Korzeniowski. "So, if you do business in California but also in Germany, then maybe use the German laws, which will be stronger than the ones that are in California. I think that could make your customers feel safer, and it will allow you to make some data comparisons between the two regions."
With privacy by design now an ISO standard, the recommendation to go proactive and lean into the toughest challenger across a given set of regions underscores the concept of putting privacy at the center of business operations instead of relying on legislation to serve as the primary method for meeting privacy needs. This also dovetails with the need to build a sustainable data collection process that's future-proof for the long term.
Balance needs with privacy requirements for a well-rounded solution
Finding a balance between what an organization needs and what lines up with privacy can be difficult, but it is achievable. If teams establish a proper setup, they'll collect more data because they'll have consumers' trust. This will then help make marketers' data collection more effective and sustainable.
Before marketers choose the ideal analytics tool to migrate to, they must evaluate their needs and reestablish their data collection process to see what best matches up. They also need to solidify a sustainable data collection process that puts privacy first and can put their customers at ease. In doing so, they'll understand if GA4 is the right solution for them or if an alternative within the vast marketplace better serves their company's needs.
Sponsored by: Piwik PRO
https://digiday.com/?p=493253
September 28, 2023 • 4 min read
Some content creators are using generative AI tools to spark new levels of creativity and innovation and are sharing their experiences online in how they're using these tools to streamline their workflows and boost productivity.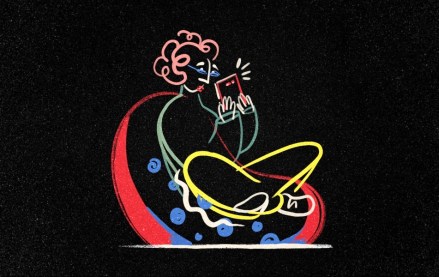 September 28, 2023 • 3 min read
The Financial Times has launched another lower-priced, subscription-based mobile app product a year after the debut of FT Edit to reach international readers.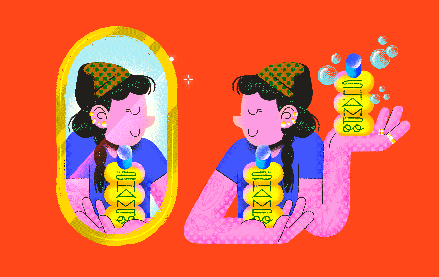 September 28, 2023 • 5 min read
Influencer marketing agency Influencer is adopting a brand lift measurement solution in a move to demonstrate the value of employing influencers and creators.