How web-based vertical video players can unlock new publisher revenue
October 24, 2023 • 4 min read
•
•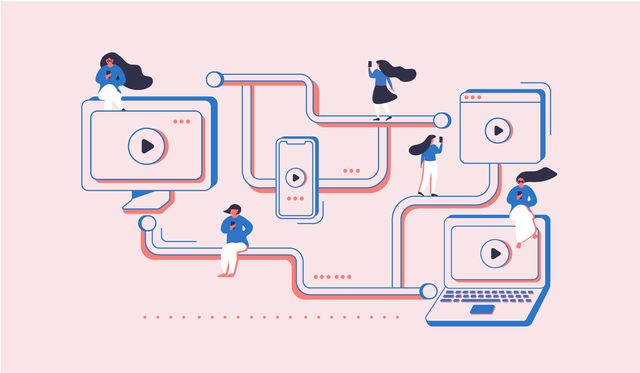 Shachar Orren, co-founder and Chief Marketing Officer, EX.CO
In recent years, Meta, TikTok, Twitch and even Pinterest have encouraged digital publishers to create vertical content to adhere to their platforms' standards for engagement driven by our vertical mobile device screens. In response, publishers have invested massive amounts of money and resources in producing premium vertical content to find new audiences and drive traffic back to their sites.
However, having well-produced vertical video content in the walled gardens doesn't mean audiences are clicking to visit publishers' sites, and often, the video content created specifically for social platforms can't be used or monetized anywhere else. At best, publisher teams garner low revenue shares from behemoths like YouTube.
Publishers are seeking a solution that unlocks their vertical video strategies across the wider web, and technology companies are similarly working to solve publishers' pain points around offering a successful vertical viewing experience.
Horizontal video remains the standard for the web, while vertical thrives on social
Even as mobile content consumption grows exponentially, video content and ads have remained horizontal for the web. Horizontal video enables companies to run the same content across both desktop and mobile, allows for adhesive (or sticky) player configurations that increase viewability, and demand in the open exchange remains horizontal.
Concurrently, advertisers continue to create vertical ads for social and are looking for ways to repurpose their creatives. To compensate, publishers like Condé Nast and Tastemade are partnering with social platforms like Pinterest to produce vertical video content for the social platforms. Although there is a financial gain from this, these publishers are once again creating content for a platform they don't own.
Technology hasn't met the demand for vertical video on the web — yet
To date, there aren't a lot of reputable tech solutions for a monetized vertical video player for the web. There is no standard process for bidding programmatically on vertical video inventory across the web and no difference in CPMs. Additionally, there is relatively little vertical demand coming from the programmatic exchange.
The question is: how do publishers create a vertical player for the web? On mobile, there are additional UX questions to answer: i.e., will it be a full-screen experience? For out-stream, will vertical video players end up on the right rail, similar to where the IAB standard display skyscraper units are located? If publishers start to adapt vertical video for mobile, will they also do so for desktop?
It remains to be seen if a new vertical video format for the web will be enough for publishers to withstand the competition from social platforms. After all, it's not just the width of a video player that attracts eyeballs; it's also the interactivity. Users control which videos they watch and for how long, as swiping allows them to skip from one video to the next. Will a vertical video solution for the web have interaction built-in?
Demand and opportunity for vertical video continue to grow
As more and more audiences consume content on mobile and specifically on social platforms, users have become accustomed to the vertical format, and the demand for vertical video viewing remains steadfast.
This is part of why so many advertisers have churned out vertical content that can be shared across multiple social platforms, all displaying vertical video. And those that don't are moving in that direction. Case in point – Google recently announced that it is testing a new vertical live feed with a full-screen viewing experience for YouTube viewers on mobile devices with the app or through desktop streaming software.
A vertical video player for the web would allow publishers to save time and money by creating content for both the web and social simultaneously and then syndicating video content across all platforms simultaneously. The shift could also increase returns on shoppable video and e-commerce ads.
More importantly, as publishers lose attention share to social platforms like TikTok, investing in a vertical video solution for the web would allow them to regain control of their sites and increase audience engagement within their digital properties. Instead of relying on walled gardens and both the revenue and traffic from platforms they don't own — and with algorithms that could change at a moment's notice — it makes significantly more sense for publishers to invest in their own properties.
A technology solution that can successfully bring vertical video to the open web has yet to come to fruition— especially one that can support monetization efforts — but many publishers are already preparing for the (second) vertical video shift. By offering a more immersive video viewing experience vertically — and potentially in full screen — publishers will better match the expectations of younger audiences who have already adapted to this format on social platforms.
Sponsored by: EX.CO
https://digiday.com/?p=523115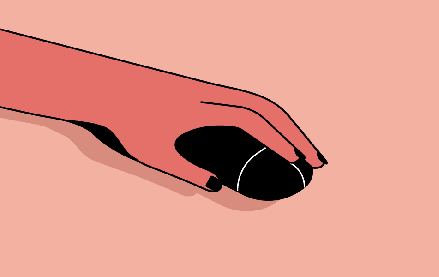 December 1, 2023 • 3 min read
People claim that the role of chief diversity officer is vanishing. However, AI is booming, and the CDO can help ensure responsible AI.
December 1, 2023 • 6 min read
It's hard to concisely capture the myriad ways ChatGPT and generative AI overall have shaped business culture and society in a single year.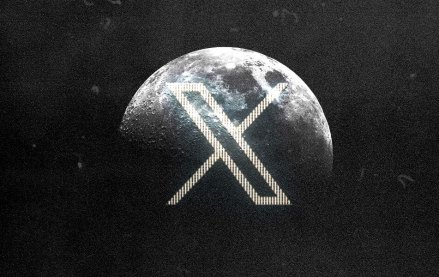 November 30, 2023 • 4 min read
In the packed DealBook conference in New York yesterday, owner Elon Musk bluntly told them to shove it.